Briefing 6/23: Outdoor Dining, Another Lawsuit Filed Against Funeral Home & More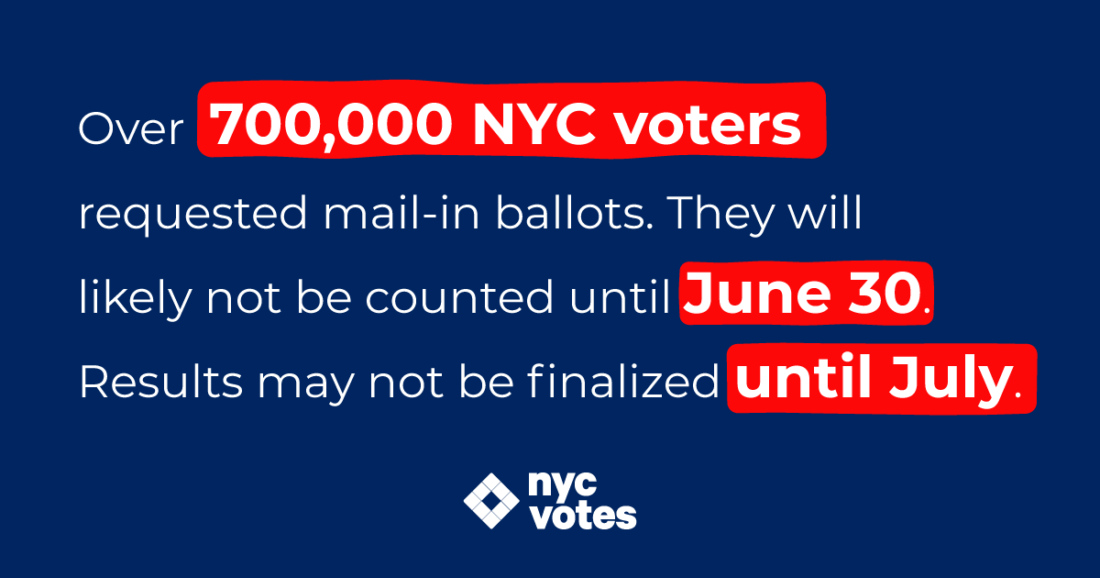 It's Tuesday! Today is Election Day– Primary Elections that is. Preliminary results will be out later tonight, but it may take a while to get the full results since absentee ballots are counted and opened a week after elections.
There were 331 new positive confirmed coronavirus cases in NYC, compared to the 249 cases from yesterday. There were also 21 new coronavirus-related deaths, compared to the 40 deaths from yesterday.
There is always something bound to go wrong during elections. A lot of neighbors reported some irregularities. How did voting go for you?
Curbed NY wrote up a really useful article explaining the eviction moratorium and what it means for renters.
The NY Times did a story on what happens to the pets whose owners died from the coronavirus. It's a must-read.
"In an effort to combat food insecurity and waste during the coronavirus pandemic, New York City is donating over 1,000 cases of frozen school food to local food pantries and anti-hunger organizations," Chalkbeat reported.
Beginning June 29, under new alternate side parking regulations, New Yorkers will only need to move their vehicles once a week, the Mayor announced.
"A new lawsuit has been filed against a Brooklyn funeral home accused of storing bodies of dead coronavirus victims in U-Haul vans," Pix 11 reported.
As of this morning, 4,136 restaurants had applied for and been approved to do outdoor seating, Mayor announced.
"My family saw a police car hit a kid on Halloween. Then I learned how NYPD impunity works," ProPublica published.
Another rider is dead after a driver crashed into him and ran away from the scene in Canarsie.