BKLYNER Weekday Events Spotlight: November 14-17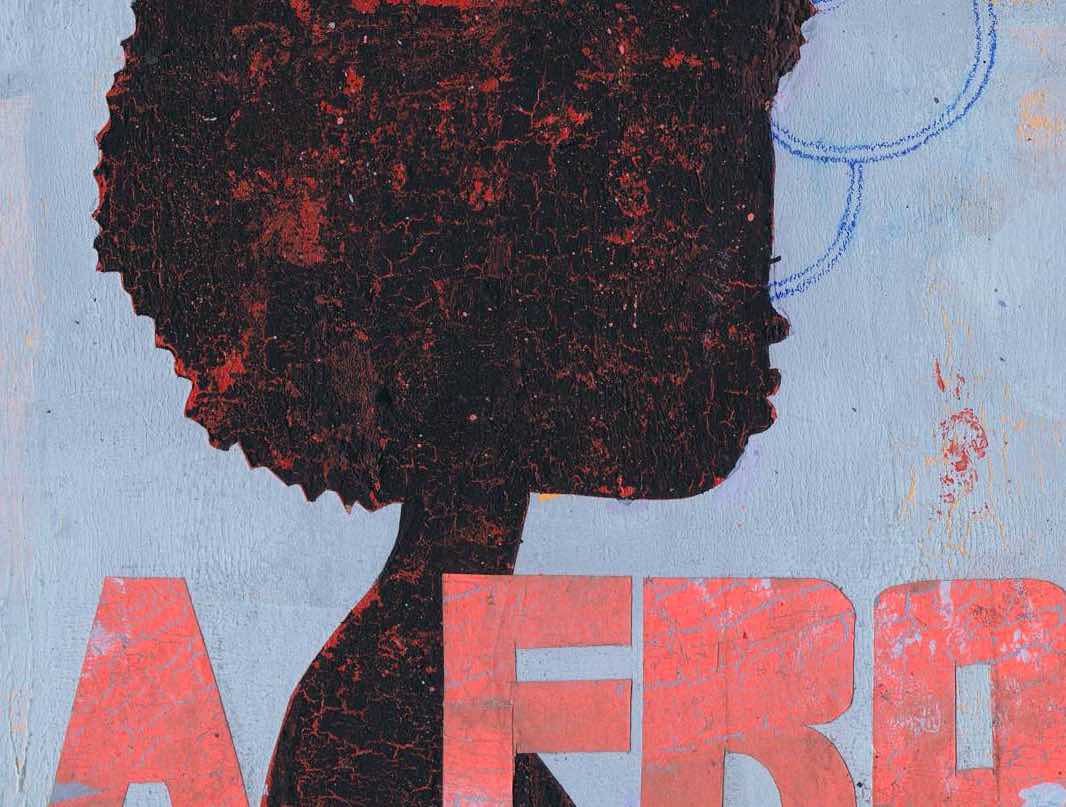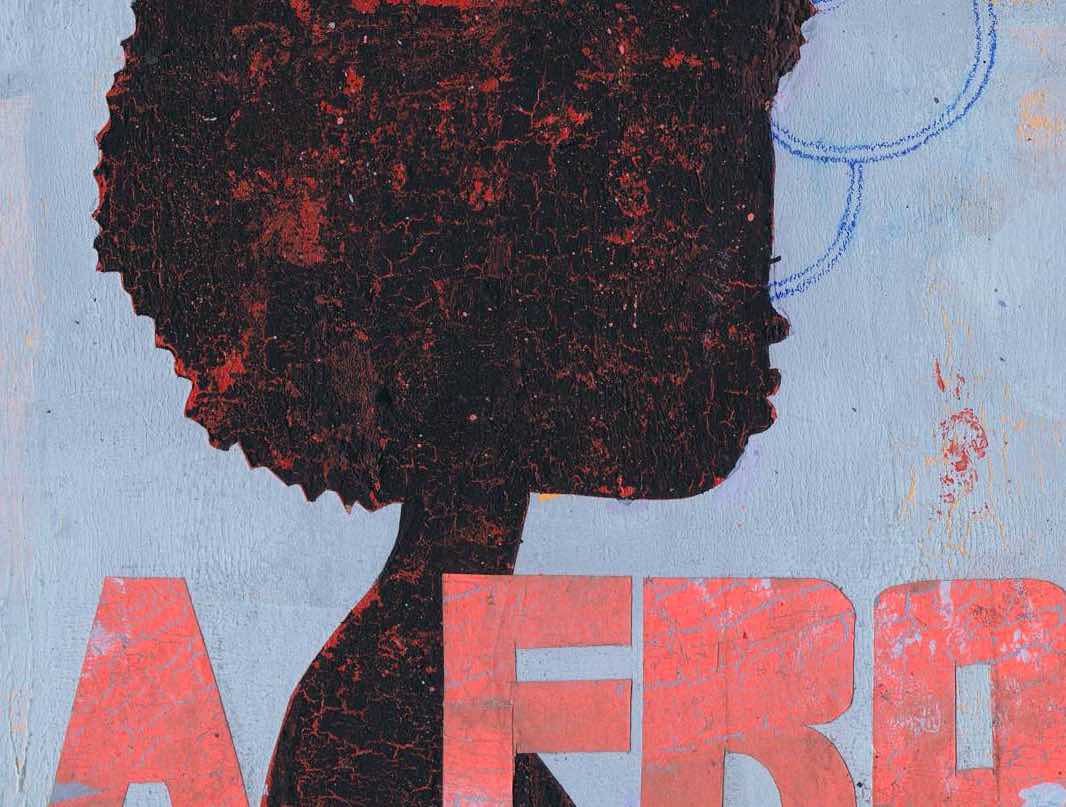 Weekday events, you ask? Check out a Sean Qualls exhibition opening, create your fantasy scene, and much more.
Our new expanded coverage features events this week in Park Slope, South Slope, Gowanus, Carroll Gardens, Cobble Hill, Boerum Hill, Clinton Hill, Fort Greene, Prospect Heights and Downtown Brooklyn. Are there places you love seeing events? Email ideas to donny@bklyner.com.
Morbid Curiosities: Collections of the Uncommon and the Bizarre
When:  Monday, November 14, 7pm-9pm
Where: Morbid Anatomy Museum, 424 3rd Avenue at 7th Street
What: Hosted by Evan Michelson with Ryan Matthew Cohn, Nathan Roberts, Dani Devereux, D. L. Marian, Steve Erenberg, Daniel Erenberg and Calvin Von Crush (all featured in the book) the evening will be a dynamic, informative, and entertaining glimpse into the world of serious collecting of the macabre from a diverse group of collectors.
How much: $5, tickets available here.
Drunk Ted Talks: All Happy Families
When: Tuesday, November 15, 7:30pm (door), 8:00pm (show)
Where: Littlefield, 622 Degraw Street (between 3rd and 4th Avenues)
What: Welcome to Drunk TED Talks, the world's premiere source of highly intelligent people talking about weird stuff they care deeply about while extremely drunk (with PowerPoints)
How much: $5 in advance.
Alison Shearer Quintet
When: Wednesday, November 16, 9pm
Where: The Way Station, 683 Washington Avenue (Between Prospect Place and St. Marks Avenue)
What: The Alison Shearer Quintet fuses harmonically diverse melodies with funk grooves to create a sound that is versatile and fresh.
How much: Free
The Shape of Sound: The Picture Book Art of Sean Qualls — A Reception
When: Wednesday, November 16, 6pm-8pm
Where: Brooklyn Central Library, 10 Grand Army Plaza, Dweck Center Lobby
What: The exhibition spans from Sean Qualls' earliest published work to his most recent work including collaborations with Selina Alko. Exhibition through January 31, 2017.
How much: Free
Creating Your Fantasy Scene: Secrets Told By A Professional Dominatrix
When: Wednesday, November 16, 7pm-9pm
Where: Please, 557 5th Avenue at 15th Street
What: Have you been wondering how to take your new found interest in play to the next level? Want to create a sexy fantasy scene at home but uncertain of how exactly to pull it off within the whitewashed walls of your home? Join Ms. Mona Rogers of Domi Dollz as she shares her many years of expertise with you on how to negotiate, plan, and execute the perfect scene for you and your partner. She will teach you how to make sure both of your desires are being met and how to get the most out of your negotiation. Attendees will be asked to discreetly share their fantasies on paper, of which Ms. Mona will pick a random few to demonstrate on the fly how easy it is to create a fantasy scene at home! Learn all the secrets on how to create different types of scene from a simple quickie to a complex all encompassing scenario. Her personal submissive will also be there to join in on the fun by assisting Ms. Rogers with a live demonstration of a negotiation and a scene for the class.
How much: $35, Purchase tickets online here. Tickets may also be purchased in-store. For any questions, please contact us at 718-788-6969 or email workshops@pleasenewyork.com.
Roots n' Ruckus
When: Wednesday, November 16, 9:00pm
Where: Jalopy, 315 Columbia Street (Between Hamilton and Woodhull), Carroll Gardens
What: Jalopy Theater Presents, "Roots n Ruckus," a night of folk, old-time and blues music every Wednesday starting Jan. 9th, 2008. You will see and hear people playing banjos, guitars, washboards, tub-basses kazoos and harmonicas. This is the gig to go to for real deal folk music in New York City. Hosted by Feral Foster and featuring a stellar group of musicians. Come and be a regular! The gig happens every week.
How much: No cover.
Neighbors Helping Neighbors and Fifth Avenue Committee Benefit Bash
When: Wednesday, November 16, 6:30pm-9:00pm
Where: Union Hall, 702 Union Street and 5th Avenue
What: Join ­us ­for­ a­ festive­ night­ of­ drinks, ­hors­ d'oeuvres ­and­ light­ dinner­ to­ support­ Neighbors ­Helping­ Neighbors'­ tenant advocacy, ­homeownership­ and ­foreclosure­ prevention­ counseling­ programs.
How much: Benefit tickets begin at $50, purchase tickets online.
Wine Tasting with Forth on Fourth Avenue
When: Wednesday, November 16, 6:30pm-7:30pm
Where: Wine 365, 385 4th Avenue at 6th Street
What: Come meet your 4th Ave Neighbors! Join us for small snacks & wine tasting. Learn more about Forth on Fourth Ave (FOFA) and share your ideas and concerns about 4th Ave. Food provided by the delicious Hey Hey Canteen,
FOFA is a Committee of the Park Slope Civic Council.

More info: fofa@parkslopeciviccouncil.org or http://parkslopeciviccouncil.org
Another Space: Permanent Construction
When: Through Thursday, December 1. Regular hours: Thursdays-Saturdays, 2:00pm-6:00pm.
Where: Open Source Gallery, (306 17th Street at 6th Avenue)
What: After encountering a community of people on the Mediterranean coast who were living in scaffolded structures to avoid housing taxes, the French artist Pierre Huyghe began to develop his own concept for an "unfinished" architecture. It was not only the aesthetics of the half-done houses that had appealed to him, but the form of sociality he believed they prompted: "there is not a fixed moment of com­pletion, you live in a work in progress, life unfolds in a transitory state, permanently under construction." In a world where precarity reigns and nothing seems exempt from further development, Permanent Construction looks at the complicity of architectural, aesthetic, social, and artistic modes of being under permanent construction.
How Much: Free
Victoria Behm, 1000 Drawings of NYC
When: Through November 27. Thursdays and Fridays, 4:00-7:00pm; Saturdays and Sundays, 11:00am-7:00pm.
Where: 440 Gallery, 440 6th Avenue, between 9th and 10th Streets
What: 440 Gallery is pleased to present 1,000 Drawings of NYC – a solo exhibition by Victoria Behm. Consisting of 1,000 5" x 5" black-ink drawings and collages on hand-made paper, Behm's presentation captures fragments of daily life, past and present, in unexpected, idiosyncratic ways. Beam's wanderings in the five boroughs of her city are the inspiration for this new body of work.
How much: Free.
Katarina Jerinic: Cloud Shadows and Drifting Vapors
When: Opening night on Thursday, November 10. Runs through November 27. Thursday and Fridays, 3pm-7pm, Saturdays and Sundays, 11am-7pm
Where: Gowanus Souvenir Shop, 567 Union Street between Nevins Street and 3rd Avenue (note new location)
What: Join us for the exhibition opening of Cloud shadows and drifting vapors, an exhibition about the surface of the Gowanus Canal, replete with its floating debris, mucky formations and reflections of Brooklyn skies, signs and structures. As rendered in Katarina Jerinic's upside down cyanotype photographs, a dingy urban landscape is transformed into images of sublimely cloudy skies. The show's title is taken from one of Asher B. Durand's Letters on Landscape Painting, a sort of art and nature manifesto for the Hudson River School artists who lamented growing industrialization around the same time that the Gowanus Canal was taking shape.
How much: Free, art available for purchase.
Taxidermy: Art, Science & Immortality featuring Walter Potter's Kittens' Wedding
When:  Through Sunday, November 6, 12pm-6pm everyday. Closed Tuesdays,
Where: Morbid Anatomy Museum, 424 3rd Avenue at 7th Street
What: This exhibition seeks to illuminate the strange and profound human connection to preserved animals through the exhibition of seldom-seen taxidermied treasures from private collections. The centerpiece of the exhibition will be The Kittens' Wedding, the final and perhaps most unforgettable of all of the works of Walter Potter, completed in the 1890s. Equal parts perverse and adorable, and utterly spellbinding, The Kittens' Wedding transcends kitsch through its tenderness and sensitive attention to detail. The Kittens' Wedding was created by Walter Potter, a self-trained British Victorian country taxidermist best remembered for a series of anthropomorphic tableaux in which he posed stuffed animals such as kittens, rabbits and squirrels as if engaging in human activities. These works were exhibited for nearly 150 years until the museum he founded was divided at auction in 2003. The pieces then moved the homes of private collectors around the world, most of them never shown since.
How much: Admission to the exhibition & library is $12. Seniors and students are $8, and children 12 and under are free.