Party Boat Brawl Leads to Car Chase, Crash and Police-Involved Shooting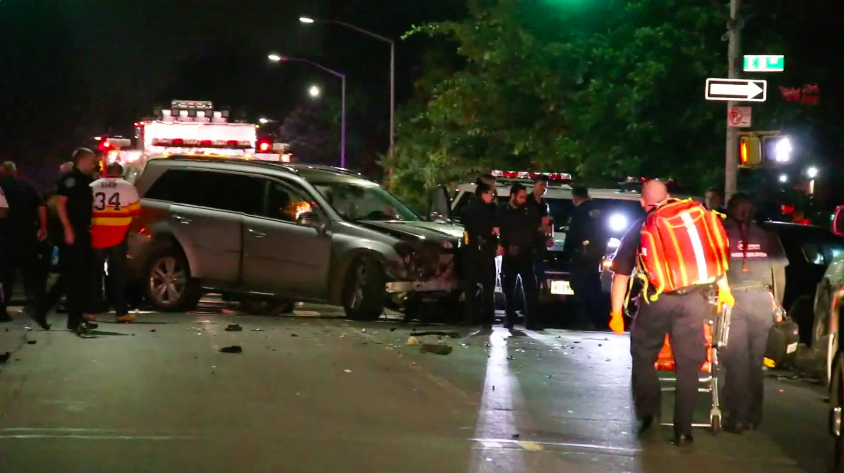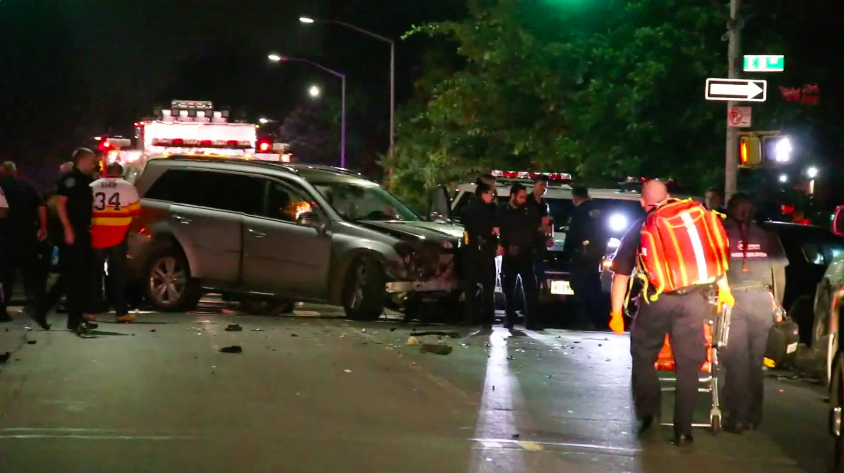 SUNSET PARK/KENSINGTON – After a party boat dispute turned into a brawl at the Brooklyn Army Terminal, a police pursuit tore across Brooklyn this weekend, ending in a crash and an officer-involved shooting.
The inciting incident occurred sometime around 11:00 pm on Friday night, May 25, as revelers aboard a party boat celebrated the start of the holiday weekend. When the passengers disembarked at the Brooklyn Army Terminal, near 58th Street and 1st Avenue in Brooklyn, however, a dispute boiled over into a full-on brawl.
During the fight, police believe at least one gunshot went off, and the NYPD confiscated both a semi-automatic handgun and a baseball bat when they broke up the brawl.
Moments afterward, police noticed a speeding, reckless driver leaving the scene and took off in pursuit, chasing the suspects through Sunset Park and into Kensington. In front of 801 Avenue C, just off of Coney Island Avenue, the suspect's car struck a civilian vehicle and came to a stop.
After a tense, 15 minute standoff with the driver, police approached the vehicle, guns drawn, when one of the officers fired a shot through the windshield of the suspect's car, sources say.
The suspect suffered an injury to his pinky finger, said police, though it wasn't clear if the injury was sustained due to the shooting.
Luckily, the victims of the crash who were hit by the reckless criminal were not seriously injured. They were treated at a nearby hospital.
Video from the scene of the accident can be seen below:
(Via NYC 911 News LLC)
Post-party boat violence is nothing new in Brooklyn—last year, a major brawl broke out on Emmons Avenue in Sheepshead Bay as patrons were leaving their respective boats after an evening of drinking.
The Sheepshead Bay community, which had been trying to get party boats moved off the Sheepshead Piers, finally succeeded this year—half the boats were slated to move to Mill Basin for the summer, before all the boats head to the Brooklyn Army Terminal in September.