BAM Park Reopens To The Public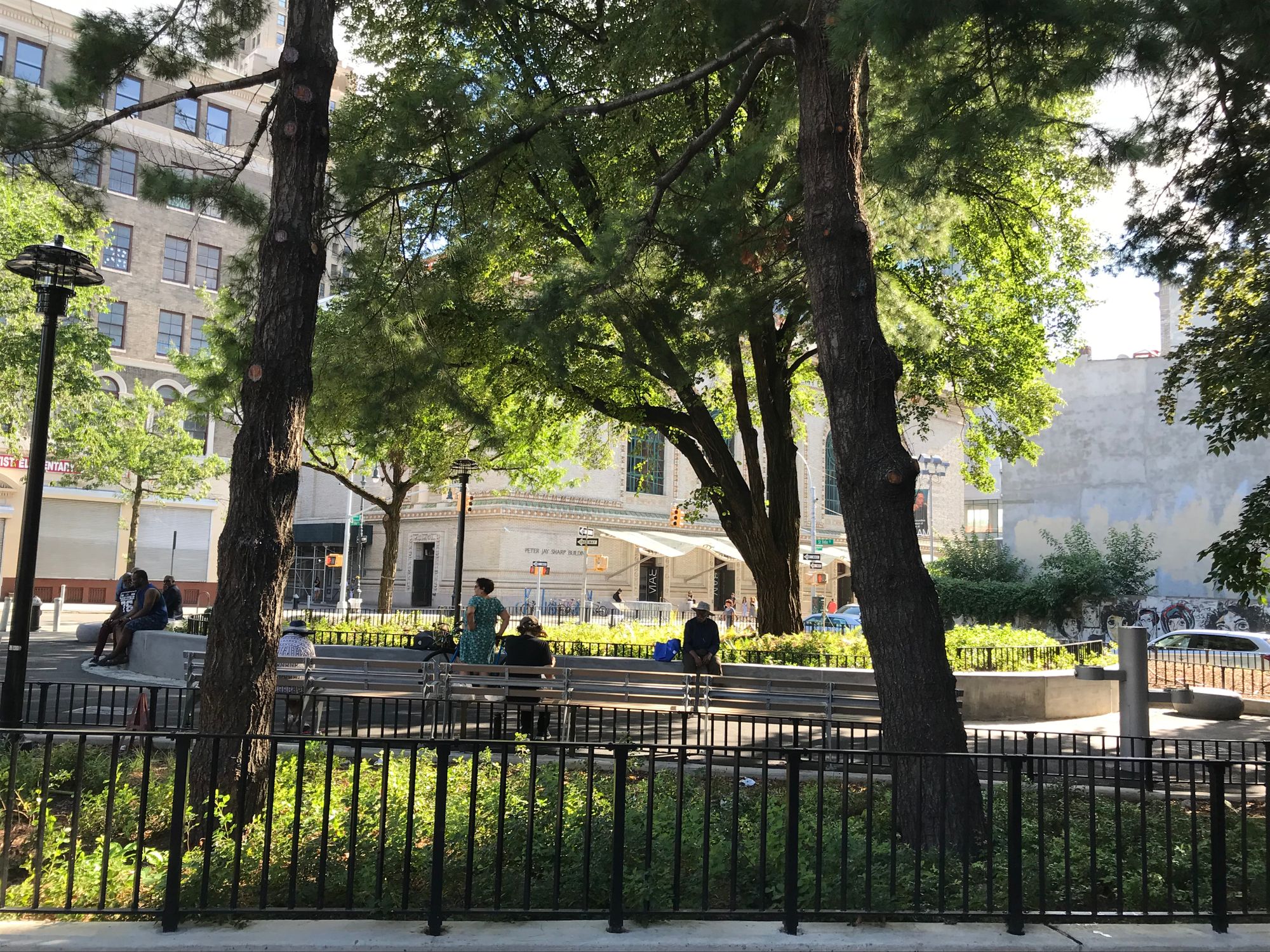 FORT GREENE – Over the weekend, dozens of locals enjoyed the summer weather at the newly reopened BAM Park in Fort Greene.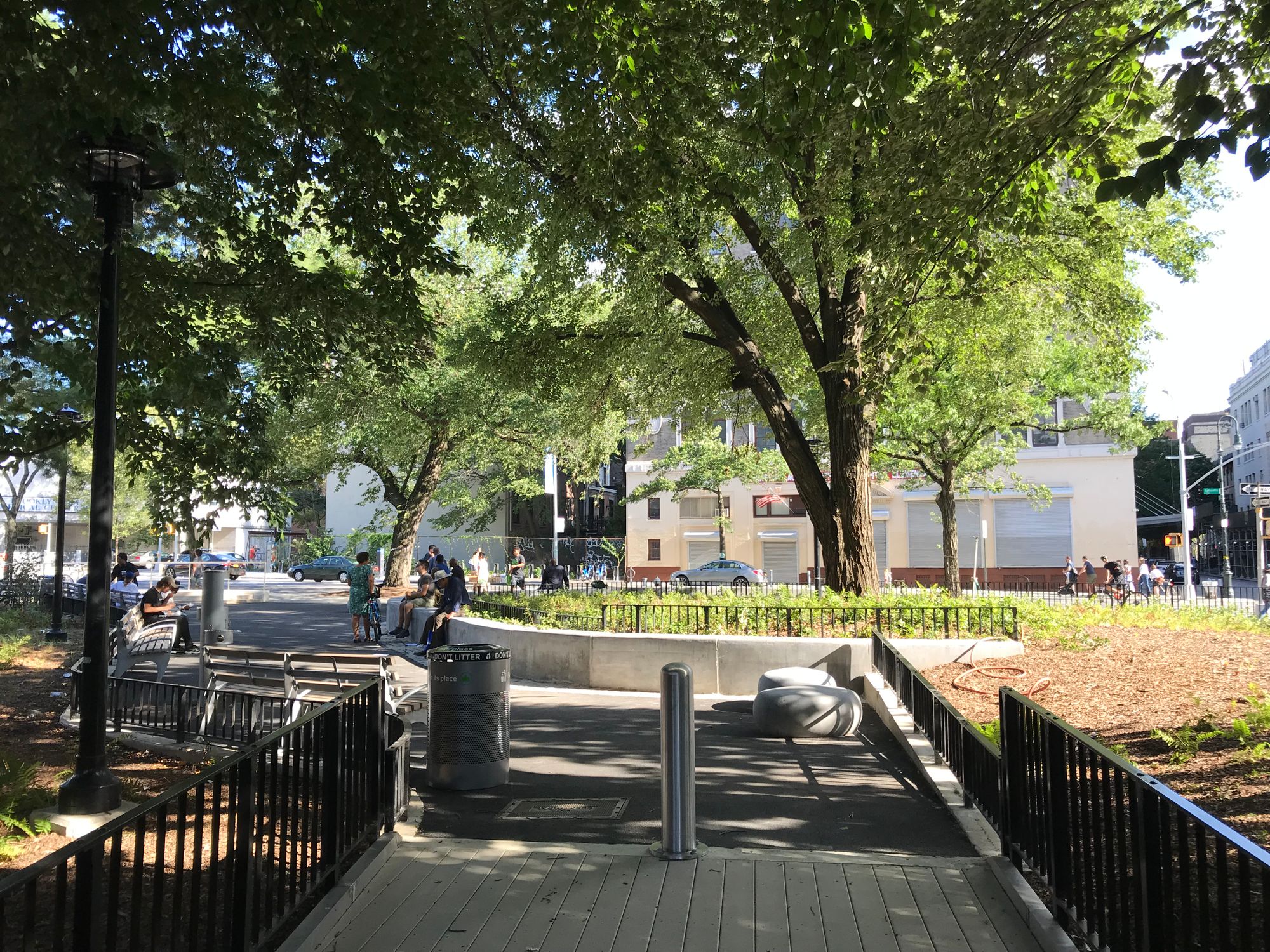 NYC Parks reopened the green space last week which had been closed to the public for more than a decade. Work began last October on the $3.2 million project to upgrade the 10,000-square-foot triangular park, located across from the Brooklyn Academy of Music (BAM) and bordered by Fulton Street, Lafayette Avenue, and St. Felix Place.
The renovation—designed by Quennell Rothschild & Partners—includes new plantings and pathways; new sidewalks; the removal of high fences surrounding the park to improve accessibility; and new seating areas including a raised deck on the eastern corner at Fulton and Lafayette.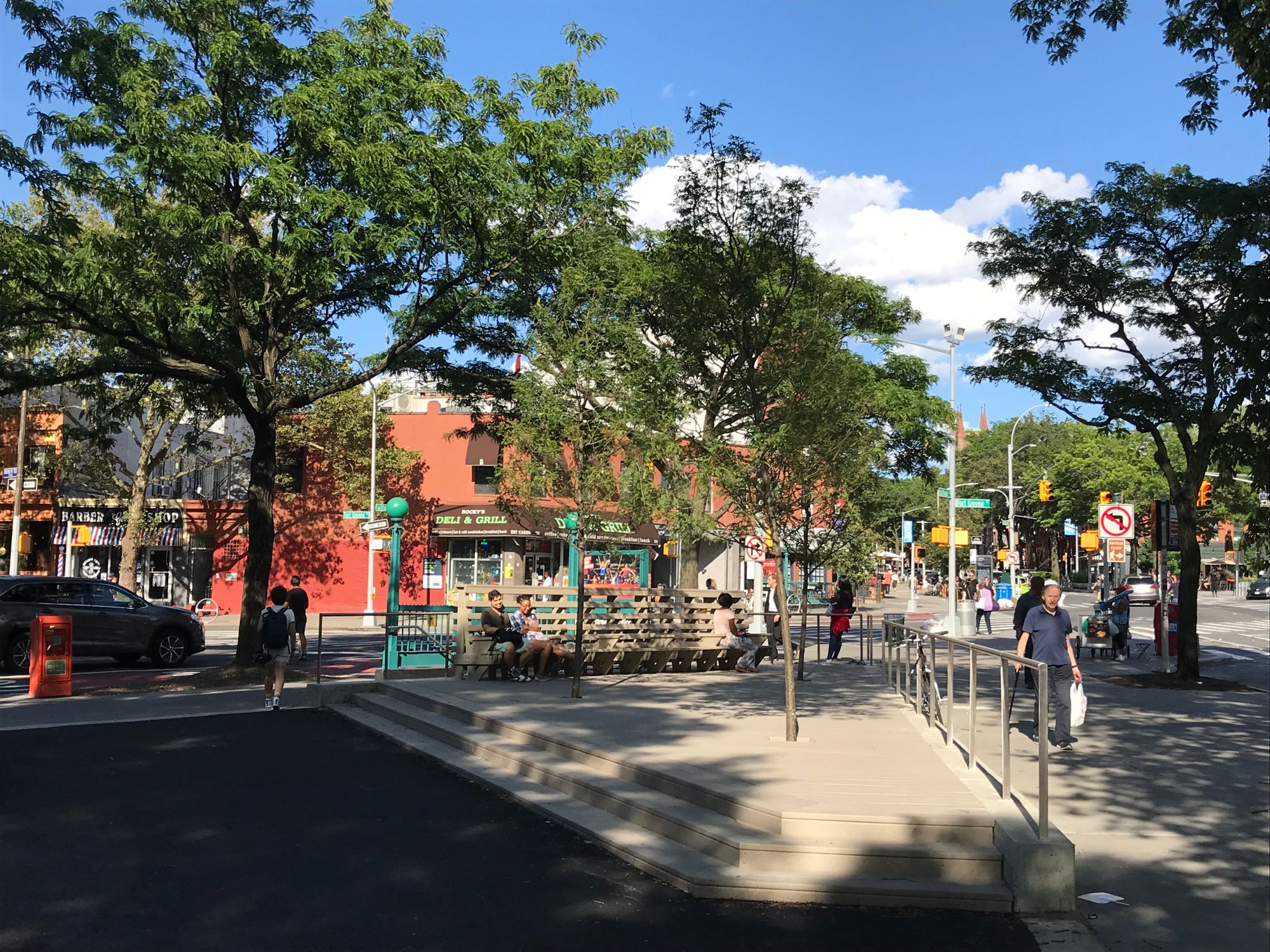 The Downtown Brooklyn Partnership, who managed the construction of the project, notes that along with the upgrades, the park also has a new name—Betty Carter Park—honoring the renowned jazz vocalist and former Fort Greene resident.
Carter performed with jazz icons including Miles Davis, Dizzy Gillespie, Charlie Parker, and many more, and was a Grammy Award-winning artist and a 1997 recipient of the National Medal of Arts. She founded Betty Carter's Jazz Ahead in 1993, according to the Downtown Brooklyn Partnership website, an international jazz residency program that trains emerging young jazz artists and composers.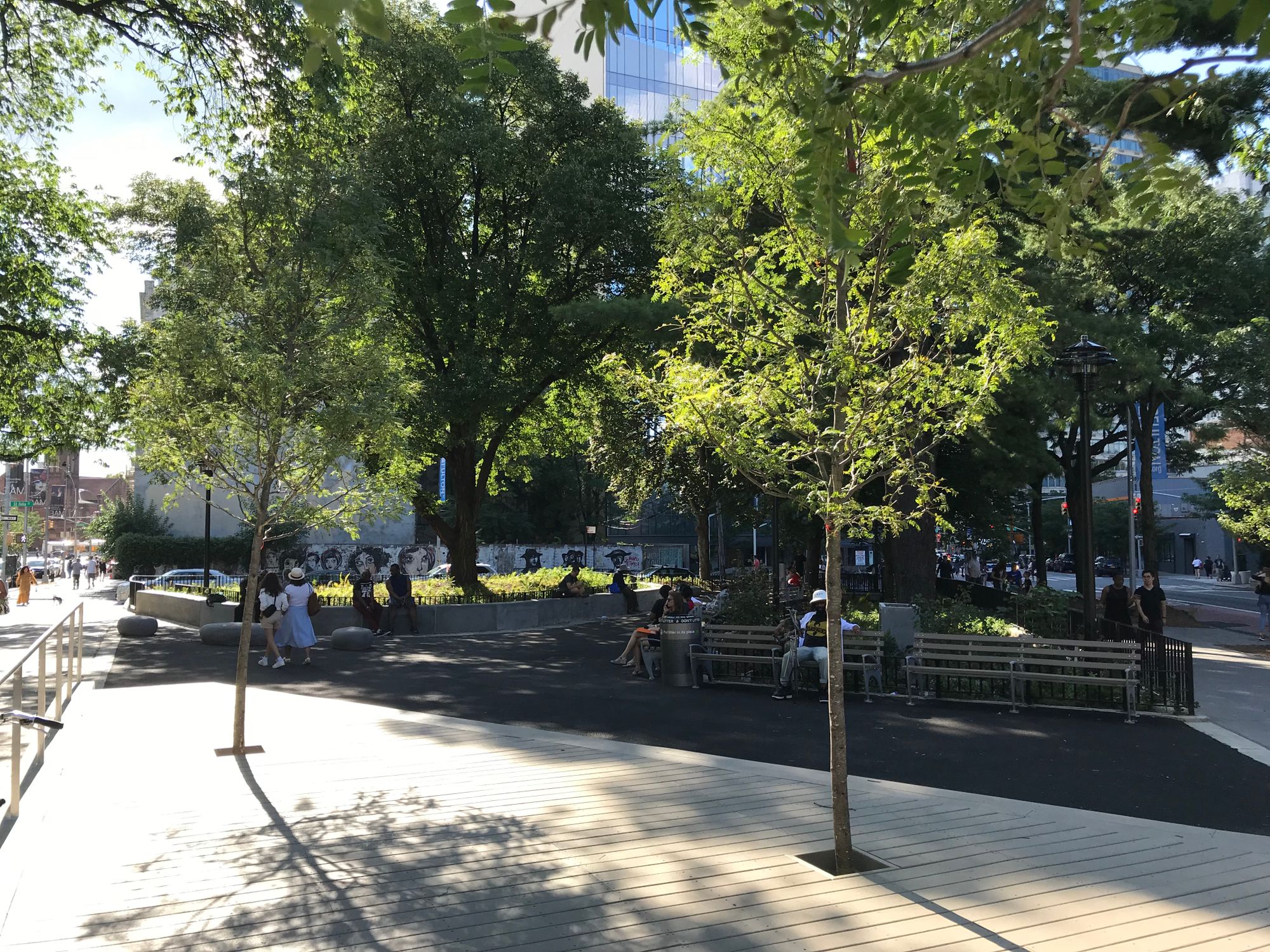 The site of the park was previously owned by NYC Department of Housing Preservation and Development. The green space originally opened in 1985, according to Brownstoner, but fell into disrepair over the years and closed in 2005.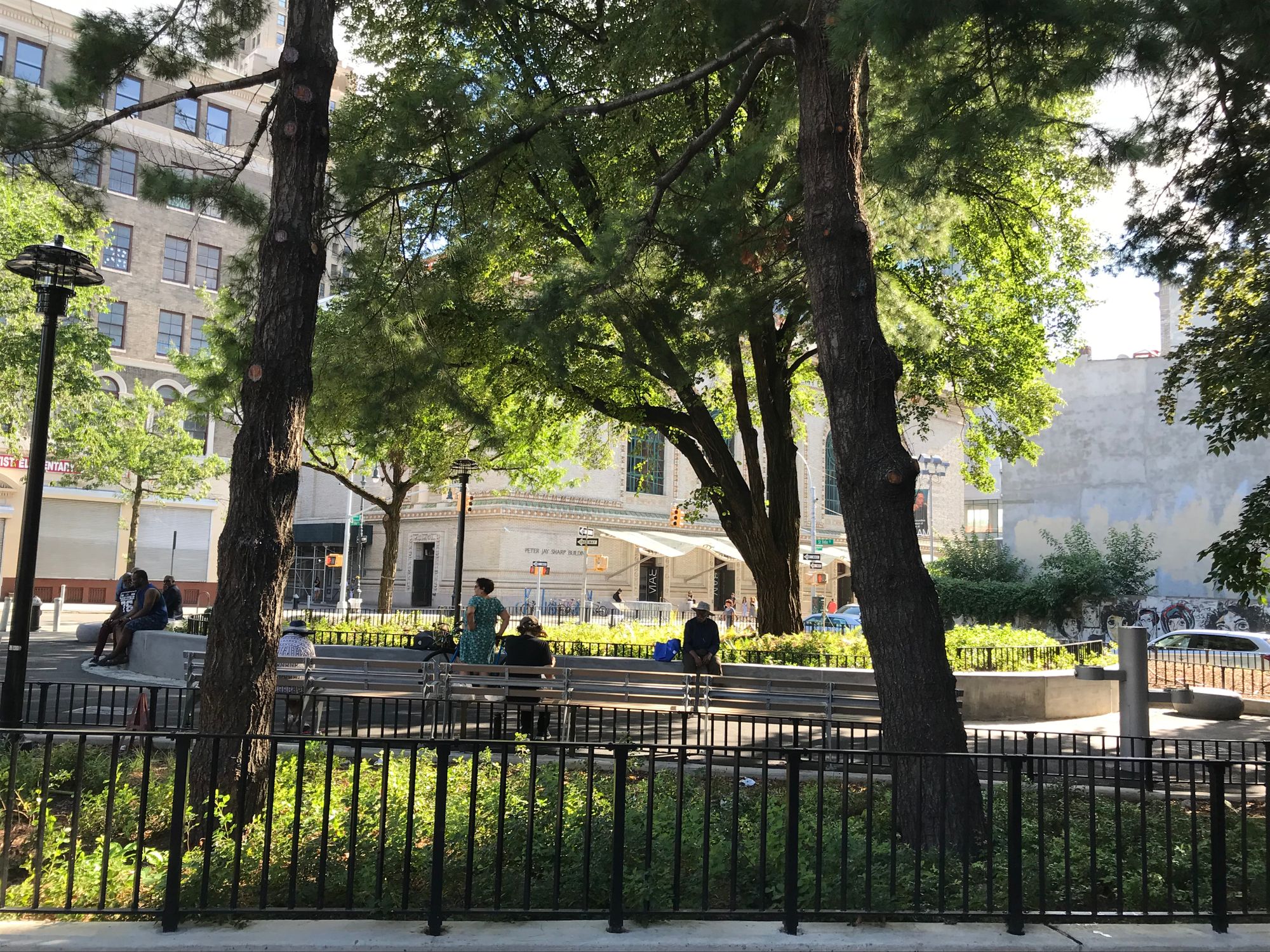 The newly refurbished park will now be operated and maintained by NYC Parks who will host a formal ribbon-cutting and naming ceremony in the coming weeks.