Construction Begins at BAM Park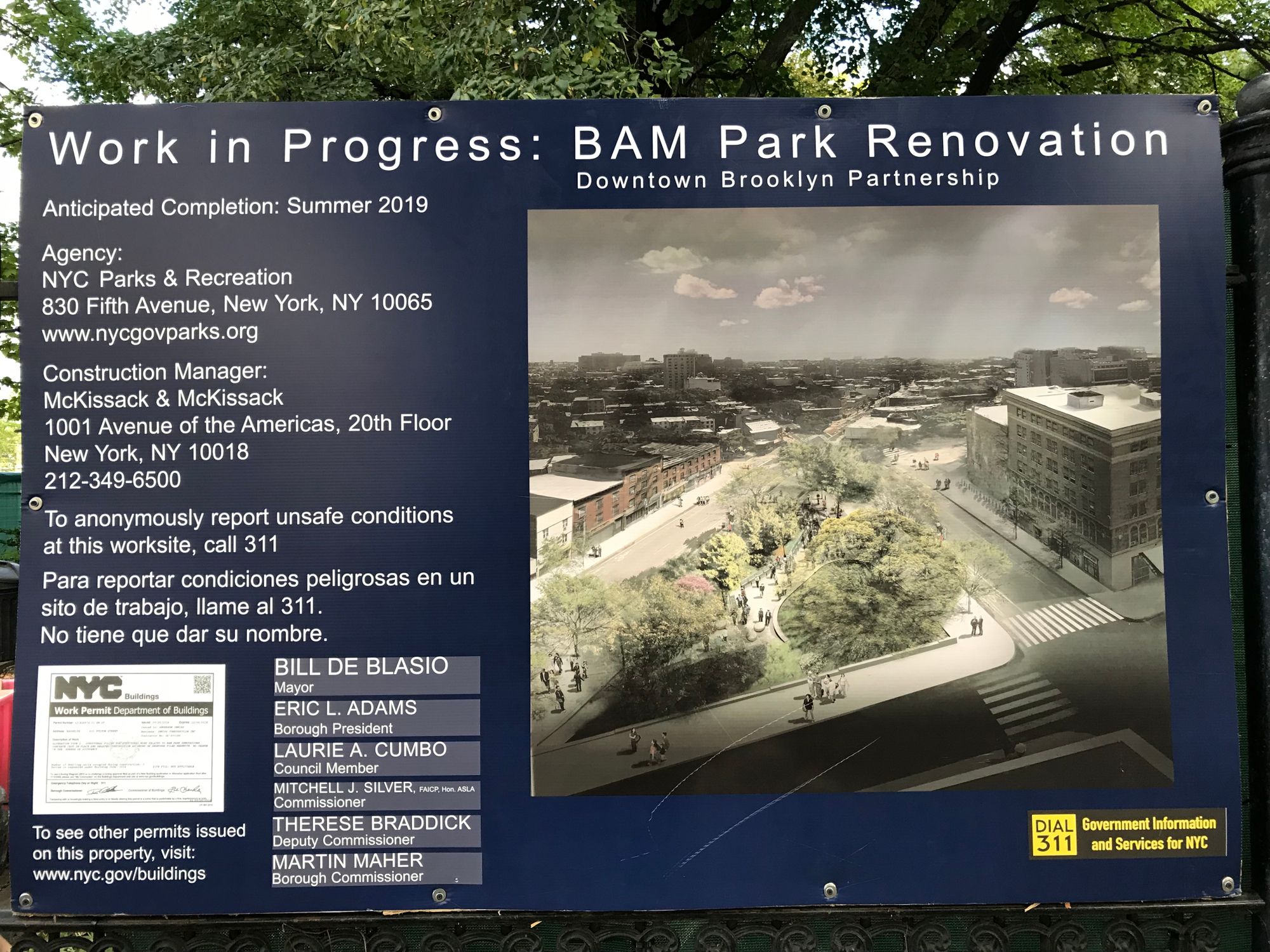 FORT GREENE – The Downtown Brooklyn Partnership announced last week that work has begun at "BAM Park" which has been closed to the public for more than a decade.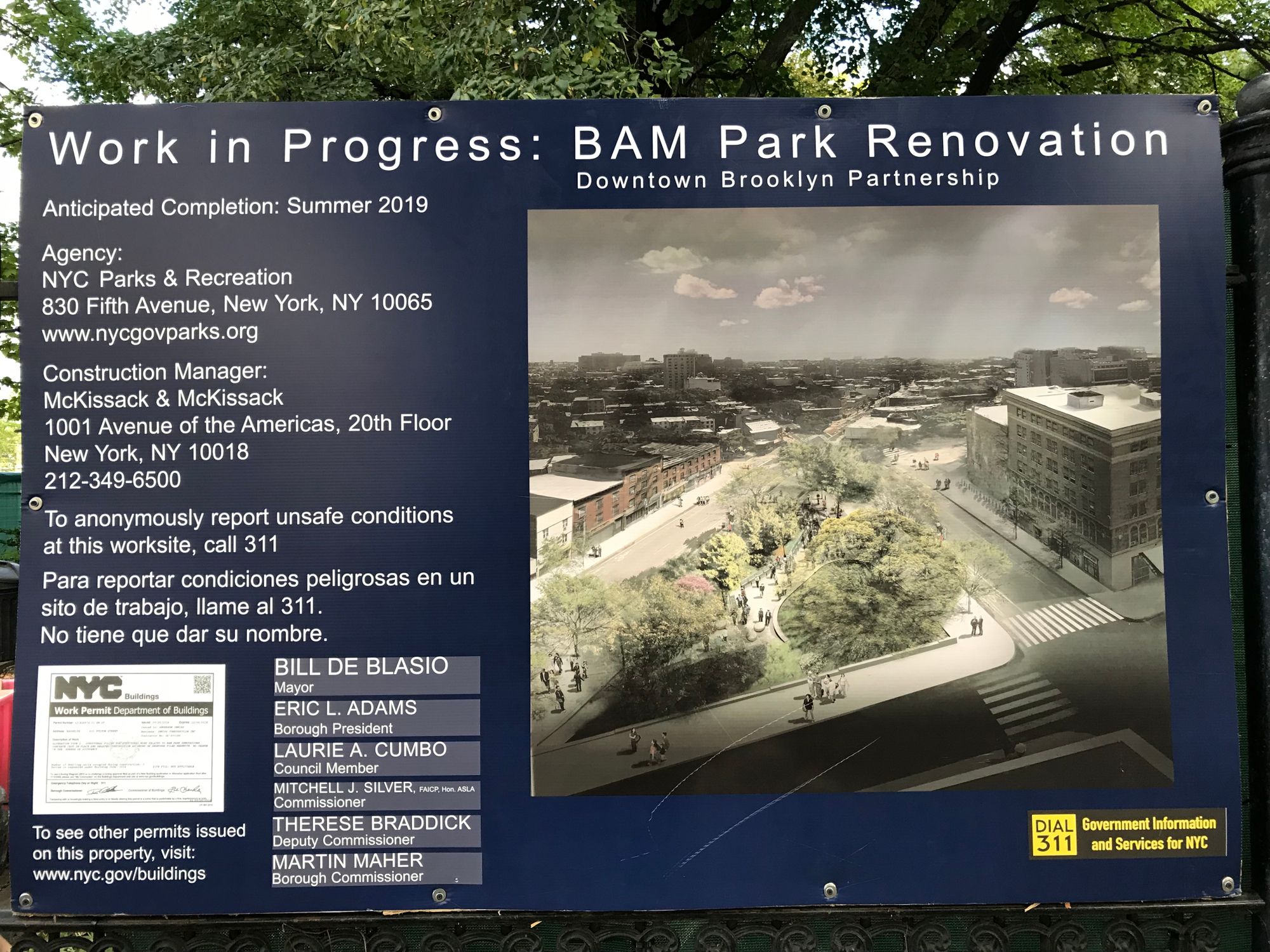 The 10,000-square-foot triangular green space, located across from the Brooklyn Academy of Music (BAM) and bordered by Fulton Street, Lafayette Avenue, and St. Felix Place, will be designed by Quennell Rothschild & Partners and provide passive open space for the bustling neighborhood.
The project includes preserving several existing trees in the park while adding new plantings, pathways, and seating areas including a raised seating section at the corner of Fulton and Lafayette. Accessibility to the public space will be improved by removing the high fence surrounding the perimeter of the park and repairing the sidewalks. An existing structurally unsound gazebo will be removed.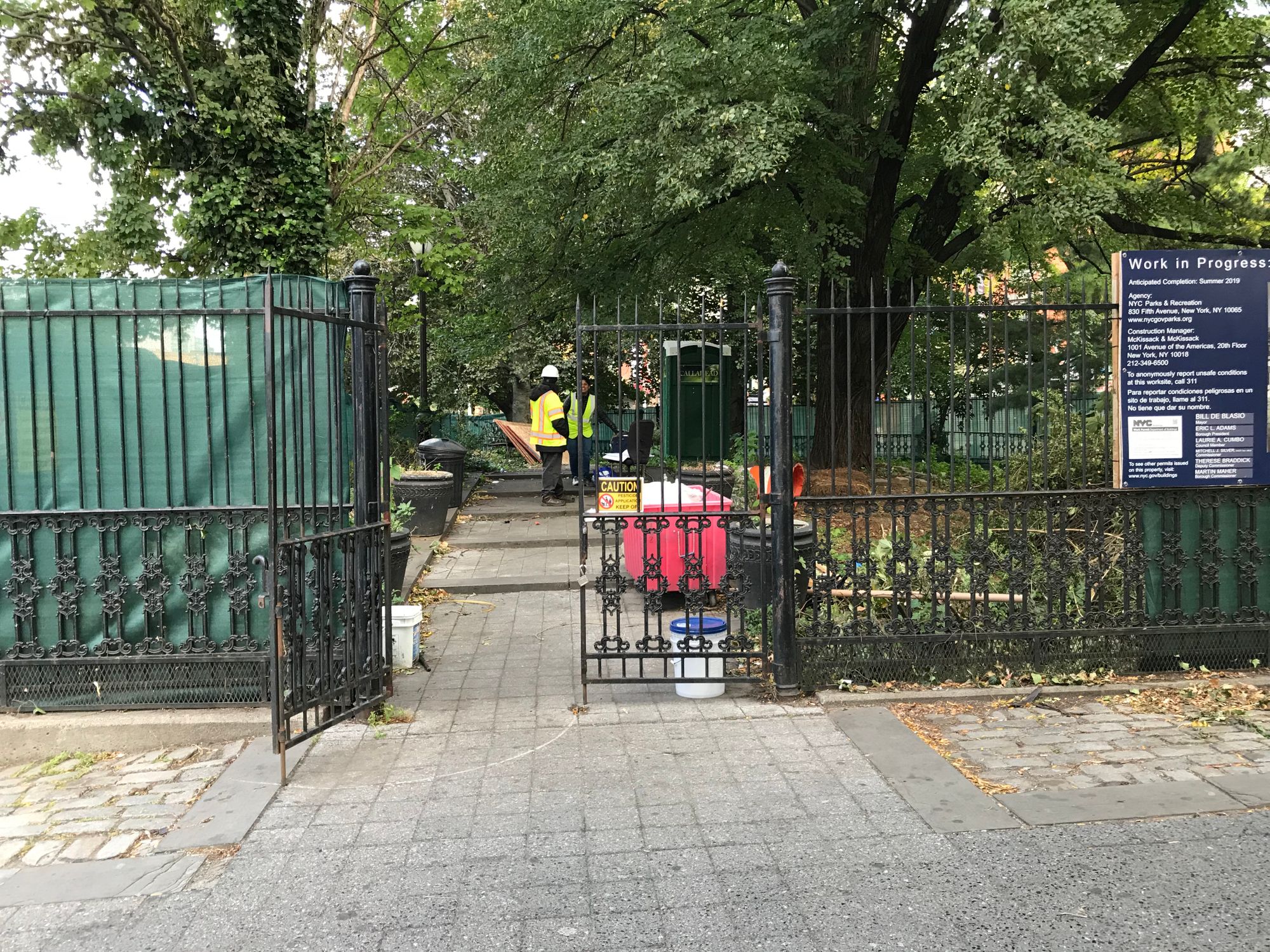 The Downtown Brooklyn Partnership will oversee the construction of the $3.2 million project which will start with the excavation of the site and installation of utilities to prepare the space for landscaping next spring. The project is expected to be completed by Summer 2019.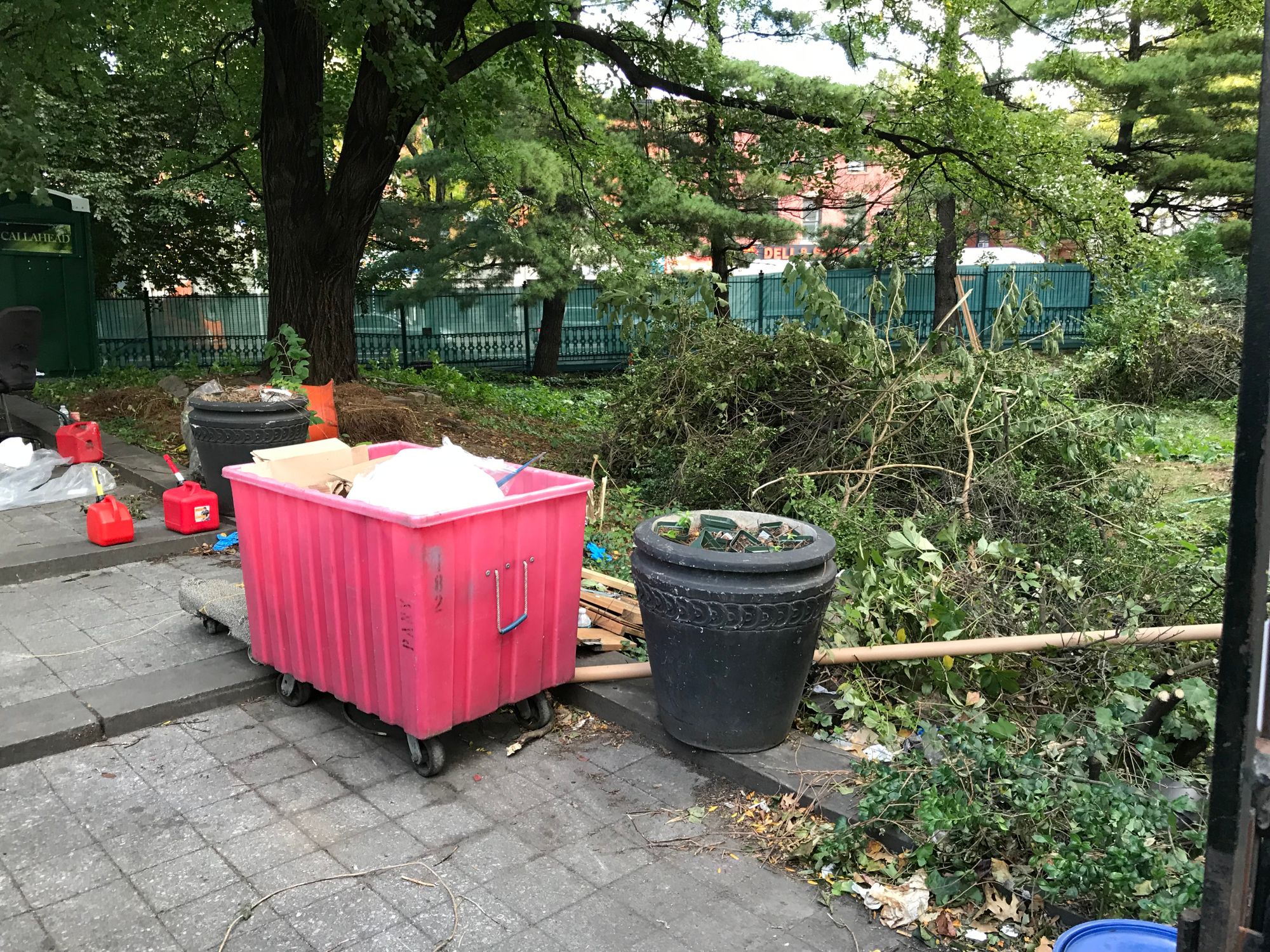 "We are thrilled to get work started on the revitalization of BAM Park, which has been shuttered to the public for decades," Downtown Brooklyn Partnership's President, Regina Myer, said in the announcement. "This project will deliver much-needed green space for residents, workers and visitors in Downtown Brooklyn as it develops into a true mixed-use neighborhood."
The gate to BAM Park was accidentally left open for a few days this past June following a shoot for Spike Lee's She's Gotta Have It television series, Brownstoner reported. The city quickly closed off access to the green space once again after the error was reported.