Another Pedestrian Hit At Ocean Parkway And Church Avenue, CB12 Oppose Proposed Traffic Improvements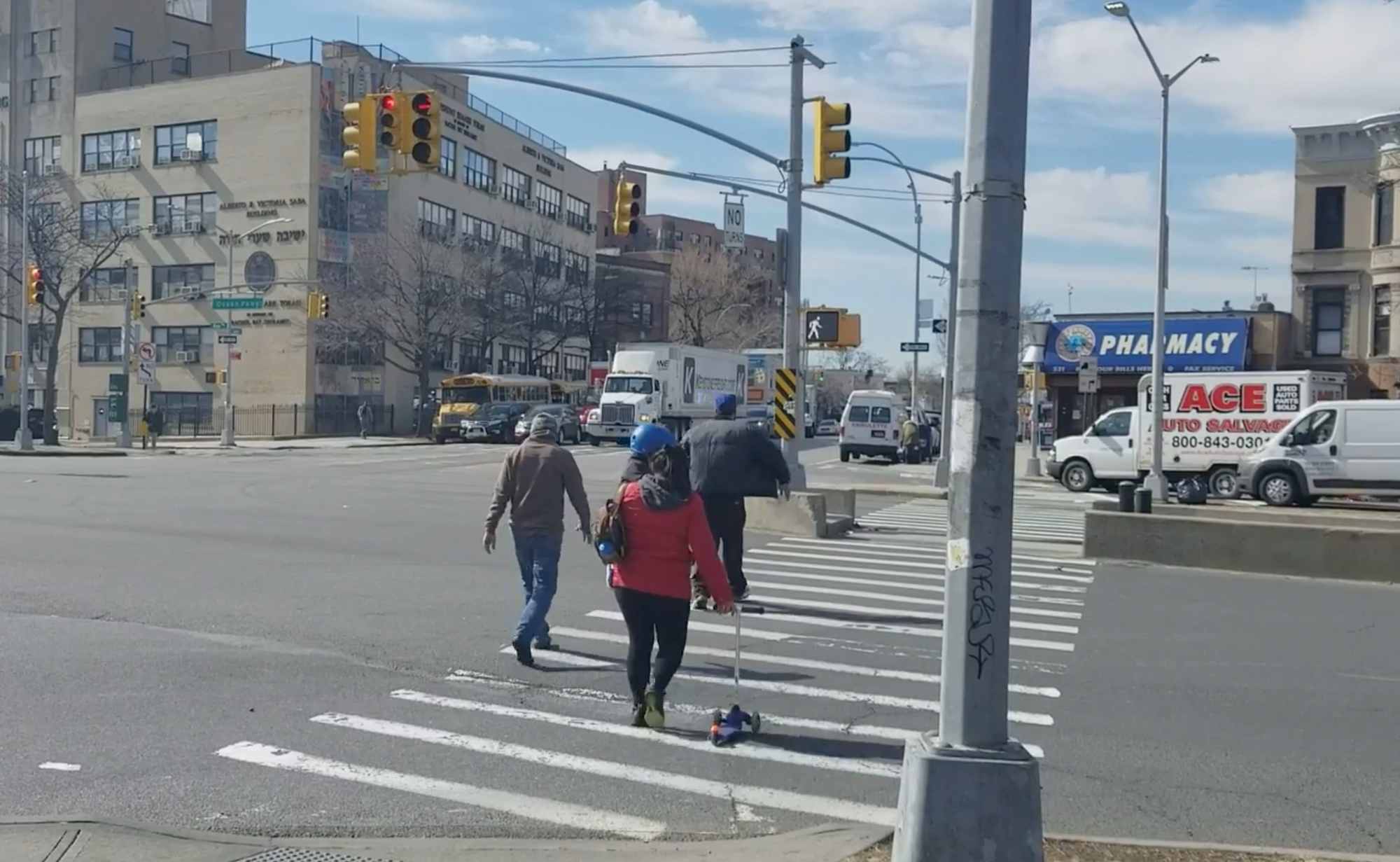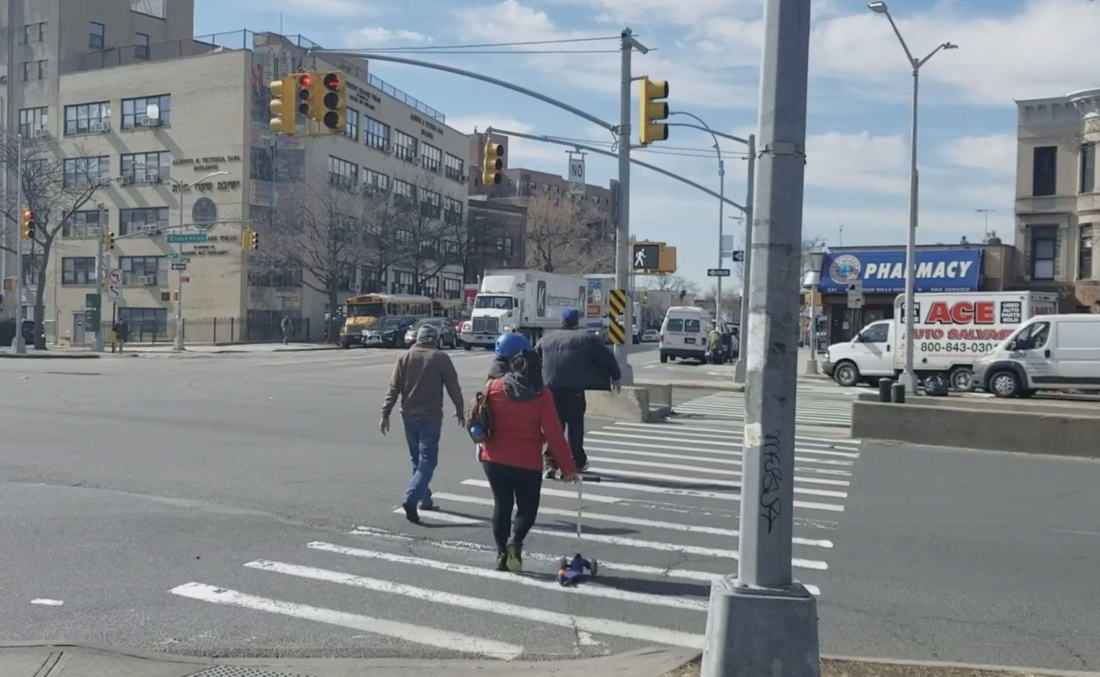 KENSINGTON – Another pedestrian crossing Ocean Parkway was hit by a turning vehicle at the dangerous intersection on the north side of Church Avenue.
Neighbors on a passing city bus informed us on Monday, March 25, 2019 that at just around 8 am, a blue Cadillac hit a woman as it was making a left turn from Church Avenue onto Prospect Expressway. The woman had been crossing with light and was seen holding her leg.
Only on March 27, NYPD confirmed the details, adding that the injured pedestrian was 63, and was taken to NYU Langone Brooklyn in stable condition, while the 30-year-old driver of the 2017 Cadillac remained on the scene. He was issued a summons for failure to yield.
"The safety improvements at this dangerous intersection can't come quick enough," said Assemblymember Robert Carroll.  "I will continue to work with Councilmember Lander and DOT to make sure these improvements are implemented as soon as possible so that we can hopefully prevent future crashes at this intersection."
"I was so sorry to hear that there was yet another pedestrian injury caused by the dangerous intersection at Ocean Parkway and Church Avenue, and I hope the woman injured makes a full and quick recovery," said Council Member Brad Lander when we reached out to him for comment.
"Assemblymember Carroll and I have been working with New York City and New York State Departments of Transportation for a long time to fix this hazardous intersection that has plagued the community. DOT will begin making necessary improvements in June, and I urge them to complete the work as quickly as possible so we don't see further injuries or deaths due to the flawed layout of the intersection."
It is somewhat ironic then that on Tuesday night at the Community Board 12 monthly meeting DOT would be making the same presentation to the board as they had to the community that had gathered at PS130 just before Thanksgiving last fall.
DOT's latest safety proposals, scheduled to begin implementation in June, were developed after a pedestrian was killed last February. However, they were deemed impossible by a handful of male board members who claimed to be traffic experts. The data and evidence presented by DOT was dismissed in favor of anecdotal evidence. The projected loss of a handful of parking spaces seemed to especially upset the concerned Board members.
They also alleged that DOT had made up its mind and was not going to listen to the community's concerns. The board members insisted that the only way forward was to close the crossing entirely, and succeeded in proposing a letter to be sent to DOT and all elected officials representing the area to inform them of their objections on behalf of the community.