111 Montgomery, Crown Heights Luxury Condo, Quietly Approaches Completion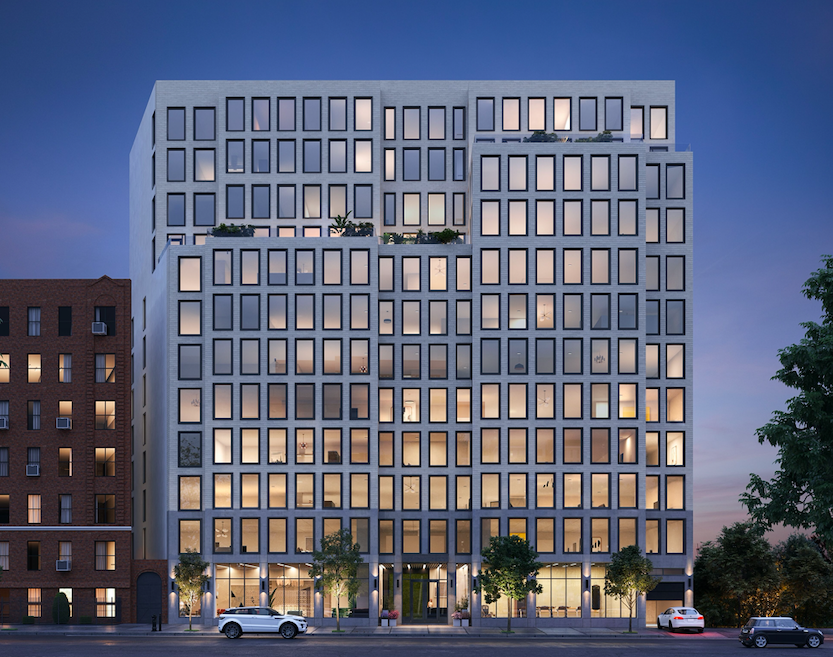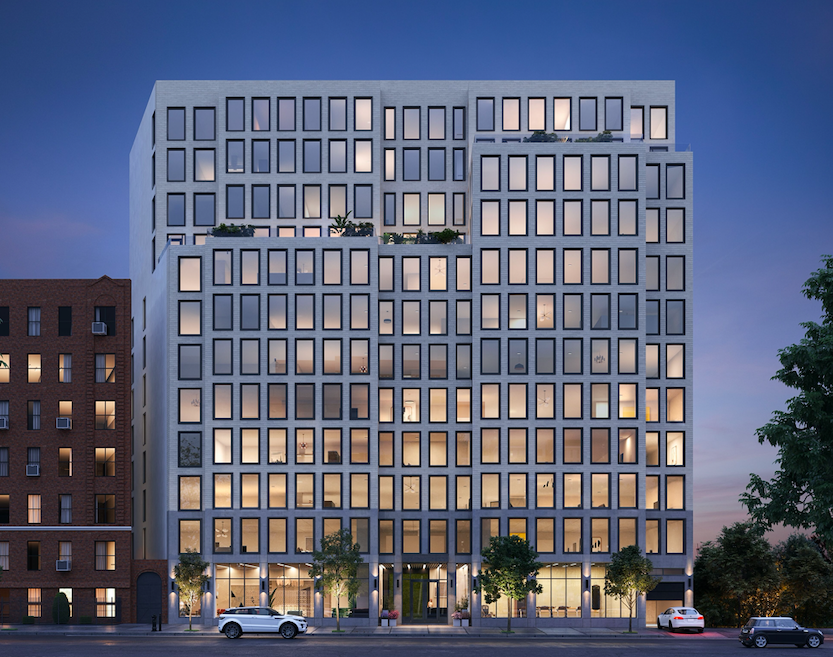 CROWN HEIGHTS—One of the first luxury, full-service condo buildings in Crown Heights— 111 Montgomery Street between Franklin and Washington avenues —is almost finished after starting sales in May.
Located on a site formerly owned by the Brooklyn Botanic Garden, the building is being developed as-of-right by CIM Group and LIVWRK, and is near to two large developments that have caused much controversy in the neighborhood.
111 Montgomery is a 12-story, 162 unit residential development designed by Fisher+Makooi Architects. The building offers 69 below-grade parking spaces, a terrace, bike storage space, a gym and a community garden. The upper floors, 9 through 12, on the western and southern sides of the building, offer views of the garden, according to the sales team.
The interior is modern, minimalist with neutral colors while, like many newly constructed buildings in the city, the exterior has oversized windows.  Residences should be ready for move in at the beginning of 2020, says Christine Blackburn, sales director at real estate brokerage firm Compass.
111 Montgomery contains studios, as well as one-, two- and three-bedroom condos and their prices range from $500,000 to $1.8 million, depending on the size of the unit and how high it's situated in the building. Most buyers are moving from neighborhoods like Williamsburg, Greenpoint, Downtown Brooklyn, Blackburn said.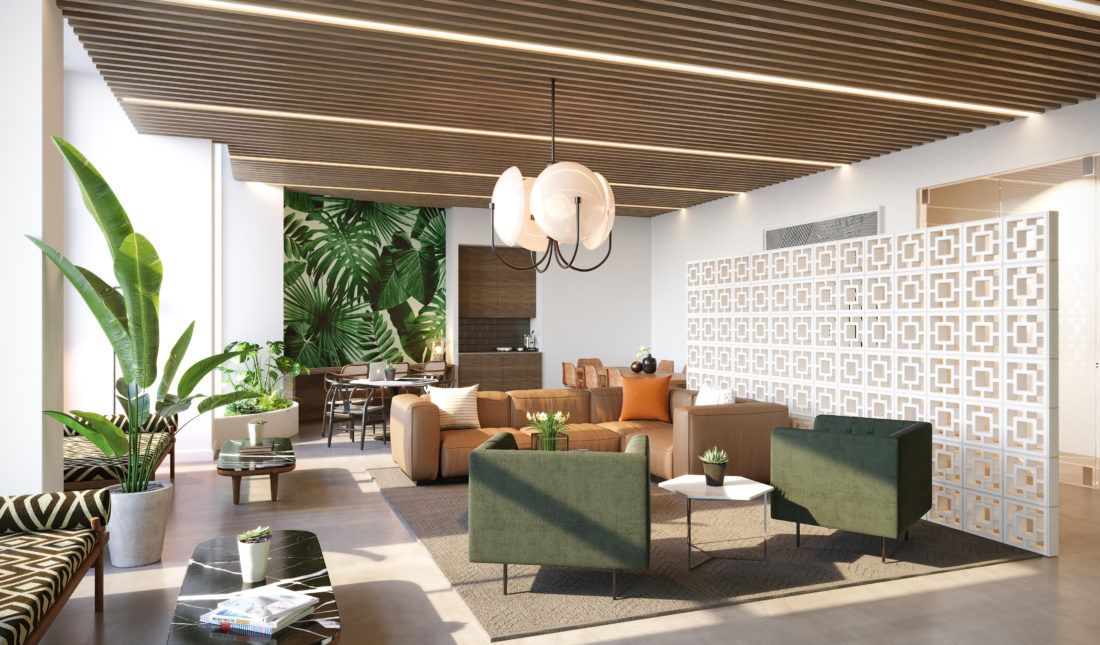 "The biggest demographic we have is first-time buyers who are renting in luxury buildings," said Blackburn. A smaller portion— around 5 percent of buyers, she estimated—are owners of single-family homes in the area looking to sell their properties and downsize.
According to Blackburn, people who are buying condos at 111 Montgomery want to live in an area with less "congestion" and to be closer to Prospect Park and Brooklyn Botanic Garden, which is half a block west of the building.
Around the corner from the building, is the site of the spice factory, which developers are hoping to turn into 960 Franklin Ave— a very controversial proposal to build two 39-story towers with half market-rate and half income-restricted units, which as planned would bring 1,578 apartments, but requires a rezoning.
Brooklyn Botanic Garden is opposed to the proposed development, and Council Member Laurie Cumbo, who represents the area, has said she will not approve the current iteration of the developers' proposal. Some project opponents like Movement to Protect the People and community board meeting attendees, who fear the towers would harm certain plants in the garden, don't trust her to block it.
It is also adjacent to the sites of the recently approved Franklin Ave. rezoning.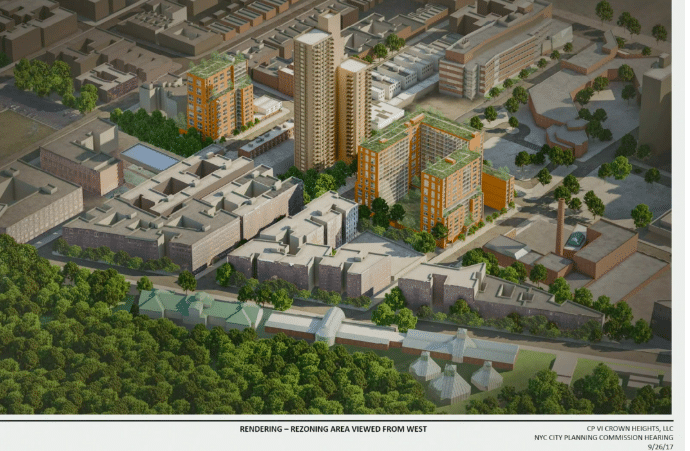 That development will bring two 16-story towers at 40 Crown St. and 931 Carroll St. as well as in a last-minute deal brokered by Council Member Cumbo adding a building at 141 Montgomery St. that is owned by Asian Americans For Equality (AAFE), and will include 100 below-market-rate units. The total development will bring 627 units of which 258 will be income-restricted.