Zombie Warning?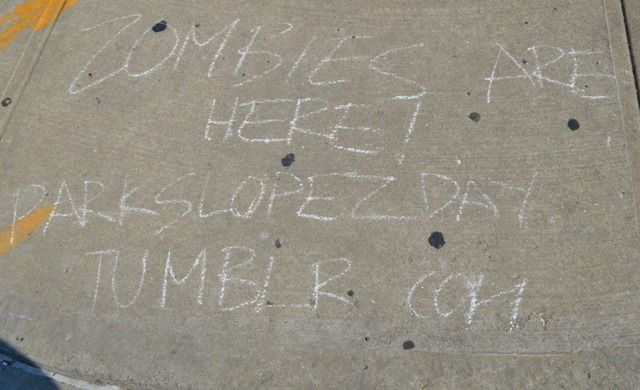 Is the zombie apocalypse upon us?
After seeing these chalk-scrawled warnings all over the Slope, I had to go to the Tumblr site to see what was up. Turns out that the Park Slope Academy of Brazilian Jiu-Jitsu (located on 5th Avenue and 13th Street) is offering a free self-defense seminar for ages 17 and up on October 30 from 7-8:30 pm.
Kudos, guys. I totally took the bait.
It never hurts to be prepared, South Slope. Protect that brain and give the academy a ring at 718-788-6990 for more information on their free class.