Year Of The Monkey: 7 Ways To Celebrate Chinese New Year In Brooklyn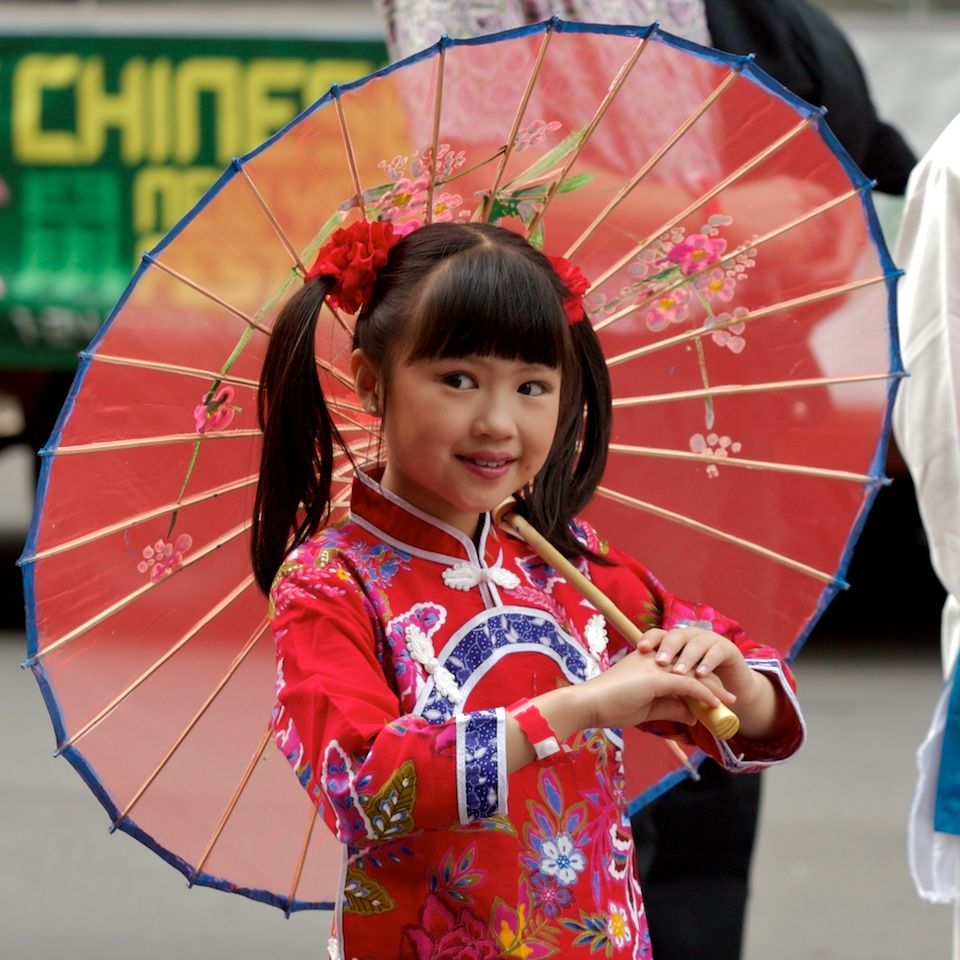 It's the year of the (fire) monkey!
February 8 marked the Chinese or Lunar New Year, and since Brooklyn is home to a large Chinese-American community, there will be many opportunities to celebrate this lively cultural event all month long. From red envelopes to lion dances, we've put together a guide explaining the Lunar New Year symbols you might have noticed around the neighborhood this time of year.
Here are seven kid-friendly ways to usher in the Lunar New Year in and around the neighborhood:
1. Annual Lunar New Year Parade in Sunset Park
Sunset Park is gearing up for its annual parade, hosted by the Brooklyn Chinese-American Association, a 29-year-old tradition for the neighborhood and the biggest in the borough. The parade will begin on 8th Avenue and 50th Street, and will feature performances by children, lion dancers, a firecracker show, and more. In anticipation of the parade, lights and decorations have already been set up all along 8th Avenue.
When: Sunday, February 14, starting at 1pm
Where: 8th Avenue & 50th Street
Update [February 13, 7pm]: The parade has been postponed untilSunday, February 21 because of extreme weather headed our way.
2. Lunar New Year Festival At PS 105
The Chinese Planning Council of Brooklyn is throwing a year of the monkey festival at P.S. 105 with many kid-oriented activities and performances such as a lion dance, a martial arts performance, a lucky messages writing contest, a traditional costume contest, and more.
When: Saturday, February 13, 11am – 2:30pm
Where: P.S. 105, 1031 59th Street
3. Prospect Park Zoo Monkey Meet-and-Greet & Puppet Show
The Wildlife Conservation Society (WCS) will be throwing a family-friendly Lunar New Year event at Prospect Park Zoo, with live animal exhibits, craft projects, a puppet show ("Hao Bang Ah, Monkey!," presented by Chinese Theatre Works), a Zodiac-themed scavenger hunt, monkey treats and more. There will also be a photo gallery highlighting the work of the WCS's efforts to protect wildlife in China.
When: Saturday, February 27 & Sunday, February 28, 10am – 4:30pm
Where: Prospect Park Zoo, 450 Flatbush Avenue
4. Lantern Festival in Sunset Park
Cultural performances, martial arts, lion's dancing, art & crafts, calligraphy, giveaways, free popcorn, cotton candy, and social services booths.
When: Sunday, February 28,11:30am-3:30pm
Where: 8th Avenue, between 53rd Street and 55th Street in Sunset Park
5. Design a Lunar New Year Stamp at Central Public Library
In honor of Lunar New Year, please join Kam Mak, Illustrator for the USPS Lunar New Stamp series in a workshop on how to design a stamp. He will share with you some of the Chinese Lunar new Year customs and glimpse of his stamp design. A Blank stamp template and drawing supply will be provided for the workshop. Also, check out books he's written and/or illustrated at your local BPL branch.
When: Saturday, February 13, 2016 11am – 12pm
Where: Central Public Library, 10 Grand Army Plaza
6. Boody Junior High School Lunar New Year Gala
David A. Boody Junior High School (I.S. 228) will hold its sixth annual Lunar New Year celebration with performances by students and professional entertainers. The school's Chinese dancers, who have performed throughout the city, will headline the event. The school's student musicians, hip hop dancers, cheerleaders, and famous Chinese dance troupe will be entertaining the audience. Admission is free.
When: Thursday, February 11, 6pm
Where: 228 Avenue S, in the auditorium
7. The Brooklyn Center Presents: The Golden Dragon Acrobats
Recognized internationally as today's premier Chinese acrobatic touring company, The Golden Dragons combine award-winning acrobatics, spectacular costumes, ancient and contemporary music and theatrical techniques to present an unforgettable show of breathtaking skill and beauty, representing the best of a time honored tradition that began more than twenty five centuries ago. Tickets are $25 for adults, and $12.50 for children.
When: Sunday, March 13, 13pm
Where: Brooklyn College Whitman Theatre, 2900 Avenue H