Gowanus Souvenir Shop, Wry Purveyors Of All Things Toxic, Are Relocating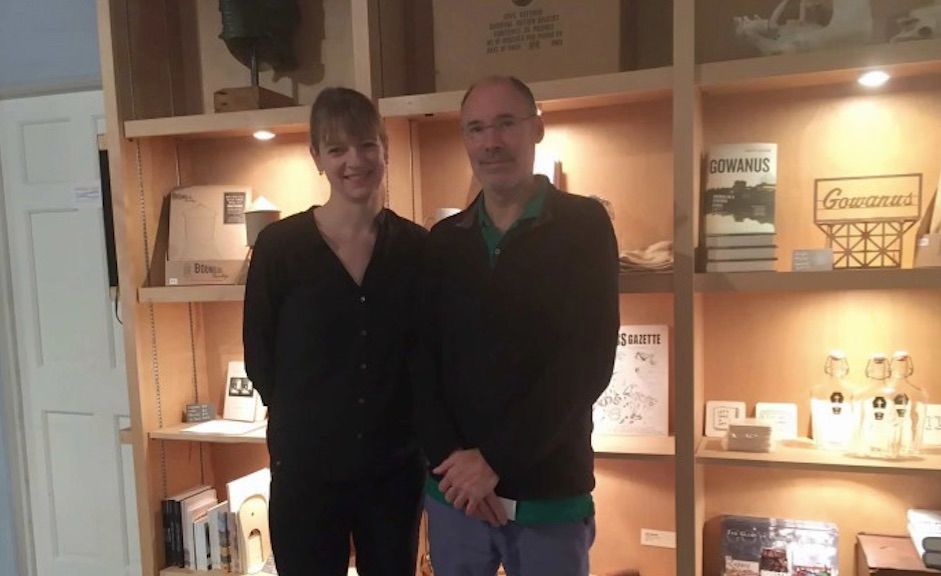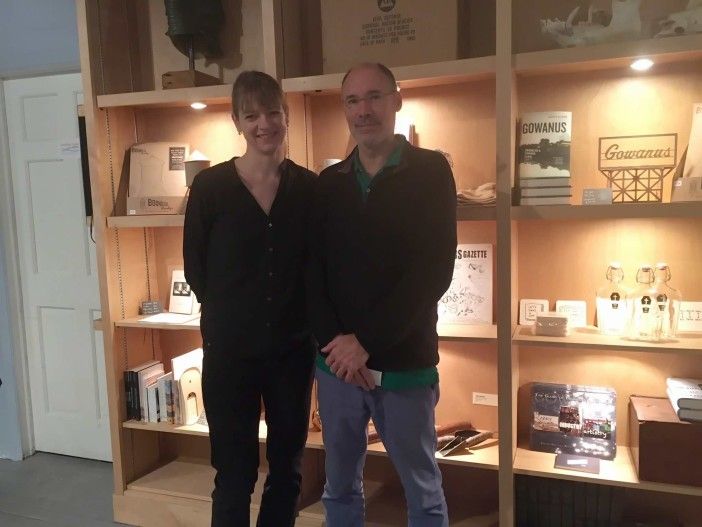 Not to worry, the love letter to our lavender lake lives on — it's just moving around the corner.
Founders, owners, and Gowanus neighbors Ute Zimmermann and Joel Beck opened the Gowanus Souvenir Shop back in November just in time for the holidays. The space quickly became a hub — not only for successfully capturing the local fascination with our beloved Superfund site — but as an artistic space which offered a series of intriguing exhibitions, lectures, and music.
Beck and Zimmermann are relocating the shop to a storefront at 567 Union Street (between 3rd Avenue and Nevins Street), which the co-owners hope will attract more foot traffic to the space. They plan to open on Thursday, June 2.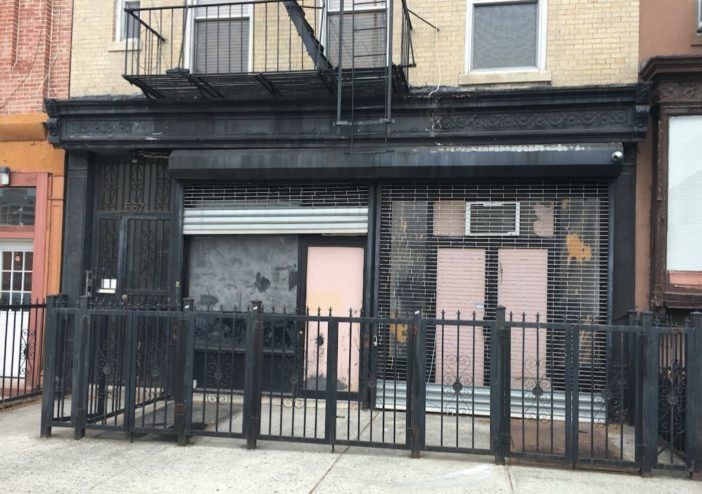 "Union Street is the spine between Carroll Gardens and Park Slope," says Beck, who is in the midst of doing the renovations. "Everyone who wants to go from one neighborhood to another comes through here."
Beck has been using the storefront to paint his recent exhibit One Canal View, which closed on May 7 at their soon-to-be-former space. "I'll miss using this place as a studio," says Beck, but both he and Zimmermann believe there will be tremendous benefits for their new digs.
Beck has been working hard on his renovations to the space, which he tells us is a former wholesale storage space for delis. "Aesthetics weren't really important to them," he says, with a wry smile. The front windows had been painted over, and Beck will be removing the paint from the glass surfaces. "They wanted to obscure the space," he says.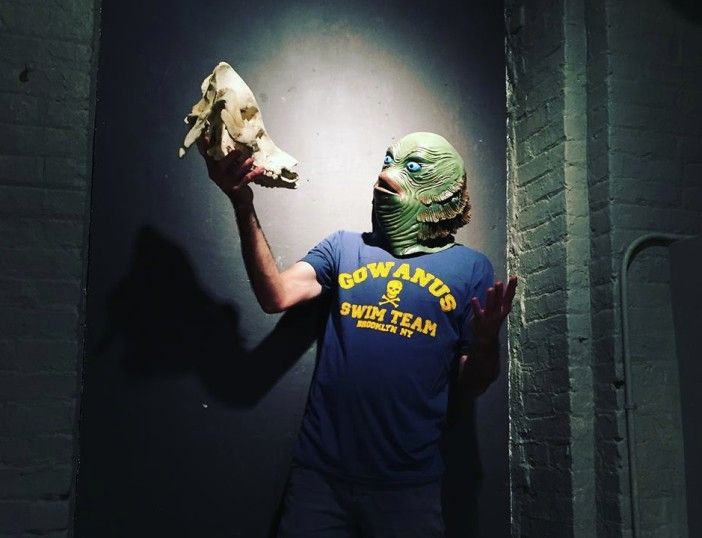 The business sat in the same building previously inhabited by Proteus Gowanus (543 Union Street), an artists' collective that lasted for a decade until it decided to close its doors last June.
But the shop's former space is going to be put to good use. The Gowanus Canal Conservancy will be moving into the front section of the former souvenir shop. "It'll be great for them," says Beck.
GCC's Executive Director Andrea Parker agrees that the expansion will be a benefit. "We'll be holding lectures in the new space," says Parker. "We'll also be taking on the stewardship of the Hall of Gowanus."
The Hall of Gowanus is described on its site as "a mini-museum and gallery of art, artifacts, maps, documents and books, was created to acknowledge our post-industrial neighbor and namesake, the Gowanus Canal."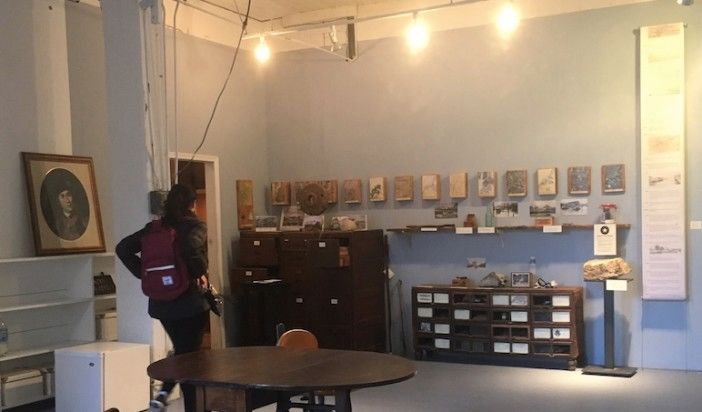 The shop still plans to host exhibitions, which have already included a series of particularly intriguing showings. Shows by Steven Hirsch and Lance Rutledge have been two highlights of GSS' brief existence.
The new space certainly has some popular neighbors. Both Ample Hills Creamery and Royal Palm Shuffleboard are right across the street. "It's a fun mix of people," says Beck, when discussing the neighborhood. "There are some 80-year-old ladies next door who have been living here all their lives."
Beck tells us that a local plumber and a few other helpful neighbors are all named Steve. "If you're ever in trouble or need some help, just open the door and call out 'Steve'. One of them will hear you."
The Gowanus Souvenir Shop will open its new storefront space on June 2 at 567 Union Street (between 3rd Avenue and Nevins Street). Check back on their website for the office relocation date and upcoming events.