Woman In Critical Condition After Being Hit By Car At Flatbush Avenue Extension And Gold Street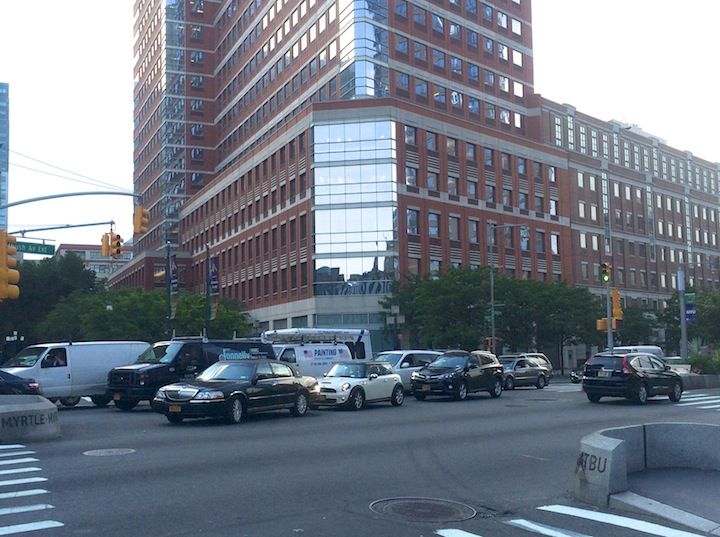 We all know this already, but it's worth repeating: be extra careful when crossing Flatbush Avenue.
A 34-year-old woman is fighting for her life at Methodist Hospital after being hit by a car heading north towards the Manhattan Bridge at Flatbush Avenue Extension and Gold Street/Myrtle Avenue. She was crossing Gold Street at around 11:45am yesterday (Monday, December 3) with a male friend when the car came, he jumped back in time and she didn't, according to police and witnesses.
According to police, the two had entered the crosswalk against the light.
"These two started to cross. One stepped back, the other kept going. He yelled, 'Look out!' She turned around and that's when the car hit her," said witness Tyler Lyle, 30.
"It was a loud thud. Her body was on the windshield. Then she fell off the car. She was on her back. There was a lot of blood.
"The guy was freaking out. He was beside himself," Lyle said.
. . . "I saw her getting taken into the ambulance. She was on a stretcher. She was in the fetal position, all crawled up. She wasn't moving," said Josh Cormier, 22, a local chef.