With Vote Split Evenly, Fidler-Storobin Campaigns Head To Court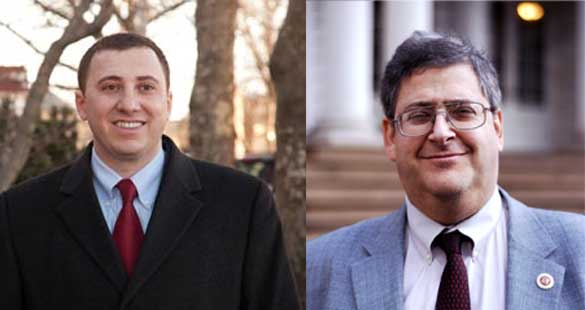 Board of Election workers spent most of last week tallying up hundreds of absentee and affidavit ballots in the race to replace Carl Kruger, with the week ending in a dead heat: Republican David Storobin's 120 vote lead from election night shrank down to just a single vote.
Both sides challenged their fair share of ballots, though, with the Storobin campaign claiming the Fidler campaign was strategically targeting challenges of ballots cast by voters with Russian-sounding last names – while the Fidler campaign claimed Storobin's team was doing so towards older Jewish residents. In the end, Storobin's team had challenged a handful of ballots more than Fidler's.
Now the count has stopped, as lawyers on both sides have agreed to let the courts resolve the count. According to Politicker's Colin Campbell:
The judge has appointed two "Special Referees" to hear ballot objections made by both sides on the contested absentee votes (i.e. one campaign may believe signature similarity on certain ballots indicates the votes were fraudulent).
On April 4th, the judge will review the Special Referees' findings.
This could either close the book on the election by officially placing one of the candidates above the 110 vote threshold needed to avoid a full hand recount, or set the stage for such a recount where campaigns and the courts review all 20,000 ballots cast in this election.
With any luck, district residents may enjoy the privilege of representation in the State Senate for a week or two before the seat is eliminated entirely.