With Coffee, Sandwiches & More, ELK Celebrates Its Grand Opening At 154 Prospect Park Southwest
While we unfortunately weren't able to make it to the official grand opening of ELK (154 Prospect Park Southwest) on Friday, we couldn't let the weekend pass us by without trying the newest coffee spot from Kari Browne, who also owns Lark Café (1007 Church Avenue), this weekend.
We got there a little after 2pm Sunday afternoon – and the place was packed with everyone from elderly couples reading the New York Times to individuals hunched over laptops and parents herding children pleading for one more bagel ("You don't let me? I'm outta here!" one toddler yelled as he tugged defiantly on a door far too heavy for him to actually open).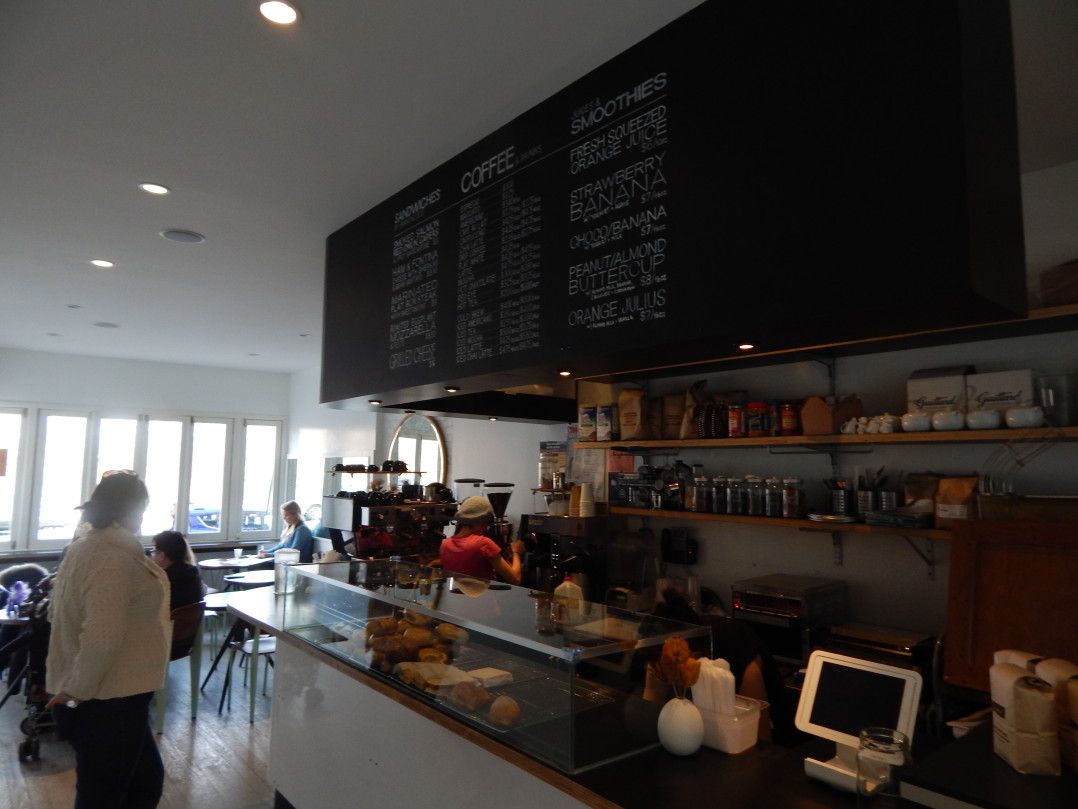 Throughout the half hour or so that we were there, we overheard a number of customers noting wanting to come check out the place that had taken over the space previously held by the recently closed Juice Pedaler. And, with bagels and coffee spread before them, it seemed like everyone was happy to welcome the neighborhood's new addition.
Situated just across from Prospect Park's Vanderbilt Street Playground, the space no doubt will attract numerous families – and Kari told us that, beginning in February, ELK will begin offering programming for children and parents, including sing-alongs by the fireplace.
As for the food, Brancaccio's (3011 Fort Hamilton Parkway) is making a sandwich line just for ELK, including a smoked salmon sandwich with red onion, capers and spicy mascarpone ($9); a marinated flat iron steak with sweet onions ($8.50); ham and fontina cheese with gherkins and grain mustard ($8.50); roasted eggplant with mozzarella and pesto ($7); and grilled cheese ($6).
The drink menu includes a long list of items, including hot tea ($2 for a 12 ounce or $3 for a pot), drip coffee ($2.25), espresso ($3), americano ($3), café au lait ($3.25 for a 12 ounce), chai latté ($4.25 for a 12 ounce), and iced chai latté ($4.75 for a 16 ounce).
You can see the full menu here: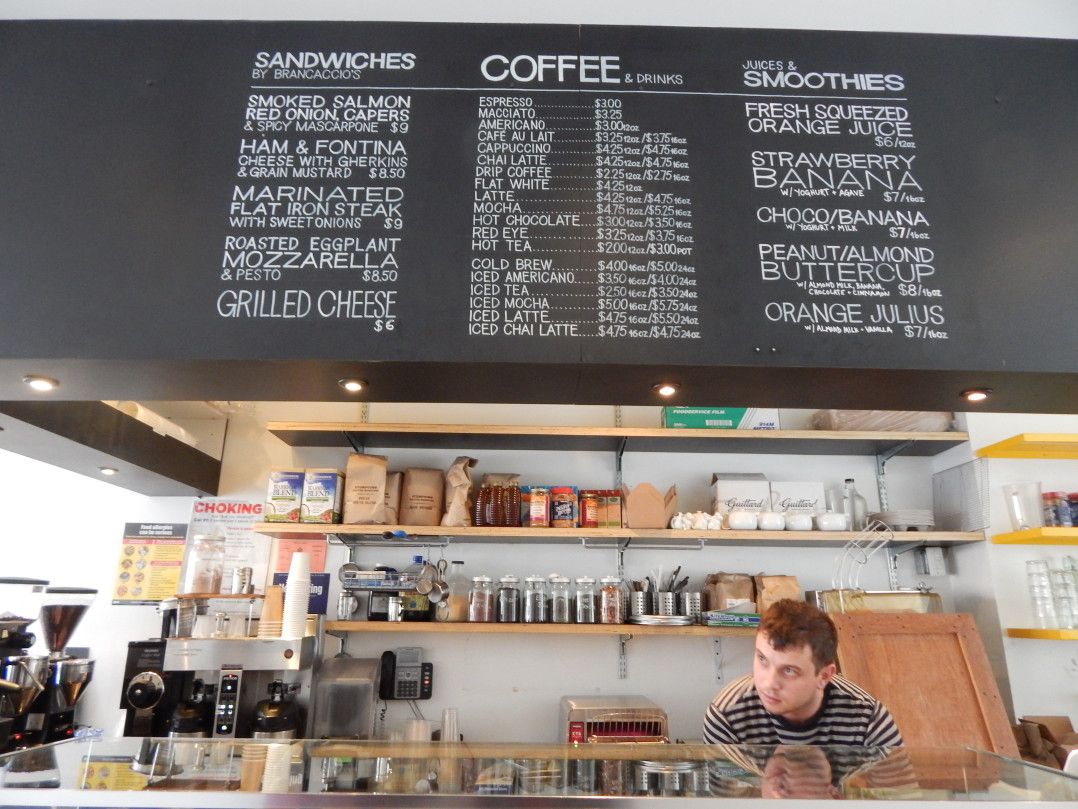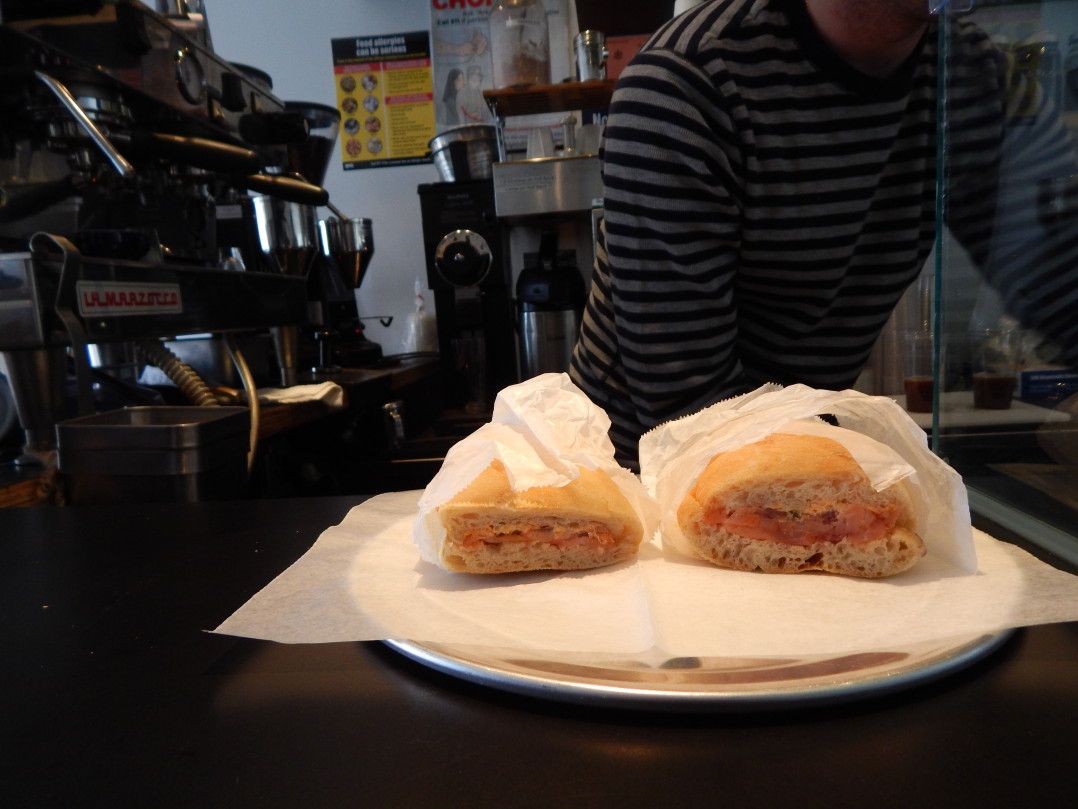 We tried the smoked salmon sandwich, the iced chai latté, and a "morning glory" muffin – and everything was delicious. The sandwiches from Brancaccio's were super fresh tasting – and the spicy mascarpone is such a nice touch. The iced chai lattés were made well, and we lapped them up far too easily. And the morning glory muffin consisted of carrots, apples, cinnamon (and more) in a heap of what is technically known as yum.
We also just learned that, despite the snow, ELK will be open tomorrow, Tuesday, January 27 – and will be serving up lots of hot chocolate (along with everything else on their menu) in front of a blazing fireplace!
Have you tried ELK yet? What did you think?
ELK is located at 154 Prospect Park Southwest. You can reach ELK by calling (718) 853-5500, and you can find the café on Facebook and Twitter.