Will The Tourists Return To Southern Brooklyn?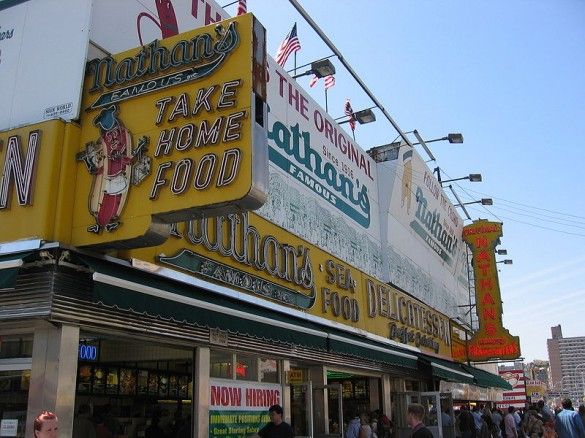 Six months following Superstorm Sandy, businesses across Sheepshead Bay and Coney Island are still shuttered and the New York Times is reporting that local business owners are growing anxious over what effect the closures will have on the local economy as summer nears.
The Times report pointed to the large number of businesses still closed on tourist-friendly Emmons Avenue.
"Mambo Sushi, gone! Tzar, gone! Fusion, gone!" said Theresa Scavo, the district manager of Community Board 15, as she reeled off the names of destroyed restaurants on a single block of Emmons Avenue, where only a Greek restaurant, Yiasou, managed to reopen.
A block farther along the bay, a few restaurants and cafes where water reached the ceilings were also shuttered. In total, 14 businesses on Emmons Avenue are still closed, Ms. Scavo said, with a dozen more closed elsewhere in the neighborhood. With warm weather approaching, there is concern that tourists will not flock to the bay as they usually do.
"Everybody suffers, because if people are not coming to eat at your restaurant, they won't shop at my clothing store," Ms. Scavo said.
(It's worth noting that the block of Emmons Avenue where they say only one restaurant, Yiasou, is open, there are actually three open restaurants – Yiasou, Baku Palace and Randazzo's Clam Bar.)
The problems on Emmons Avenue also extend to Coney Island where, among other places, Nathan's Famous and the New York Aquarium still remain closed.
Along a six-block stretch of Mermaid Avenue, a commercial street in Coney Island that caters to much of the year-round poor and working-class population, many stores are still locked — among them, a Chase bank, a McDonald's, a bagel store, a Chinese restaurant, a check-cashing place and a Mexican deli. Edward Cosmé, head of the avenue's trade association, said his 13-year-old beauty parlor, Hair For U, is open only because he spent $40,000 of his own money to replace hair dryers and salon chairs destroyed in the storm, and he received a $25,000 loan at 1 percent interest and $10,000 in cash from the city's Department of Small Business Services. But the number of customers is down by more than a third, he said, because some residents displaced by the storm have not returned.
Business owners blamed the continued closures on failing to receive timely government assistance that would have made up for money not covered by flood insurance companies. To date, the city has doled out 45 loans to Sheepshead Bay businesses totaling $1 million with 13 grants amounting to $45,000. In Coney Island, 19 loans have been approved totaling $420,700 with eight grants valued at $40,000. According to a NYC Department of Small Business Services rep who spoke to Sheepshead Bites, this represents an 88 to 90 percent approval rate.
Still, the complexity of government forms have tripped up business owners from getting desperately needed assistance from other sources, like the U.S. Small Business Administration, as we've previously reported. (UPDATED: See below)
Jim Tampakis, a man who runs a Red Hook-based ship boiler and pump repair shop gave up on trying to seek federal help entirely.
"I became discouraged," Tampakis told the Times. "There was a feeling that businesses were getting the runaround."
The problem facing business owners like Tampakis has led Councilman Domenic Recchia, who is currently running for Congress, to urge the city to ease the process.
"It's imperative that more businesses have access to this type of funding so that they can get back on their feet," Recchia told the Times.
Whether or not the businesses that are still closed can clear the bureaucratic red-tape and conquer their financial difficulties before the busy summer season starts remains to be seen.
UPDATE (May 2, 2012 at 11:00 a.m.): A previous version of this article noted in the segment providing the loan totals that business owners have had trouble with paperwork for these loans. An SBS representative called us this morning to note that the link we directed viewers to regarded the U.S. Small Business Administration loan rates, which, at the time, was below 30 percent. The SBS rep said the numbers in this article, which are for SBS, actually reflected a much higher approval rate than SBA, at a rate of 88 to 90 percent. We regret any confusion caused by the link, and have separated it out from the paragraph and tweaked the language to more accurately portray the situation.