Why Is It So Hard To Compost, And What Happened To The Brown Bin Program?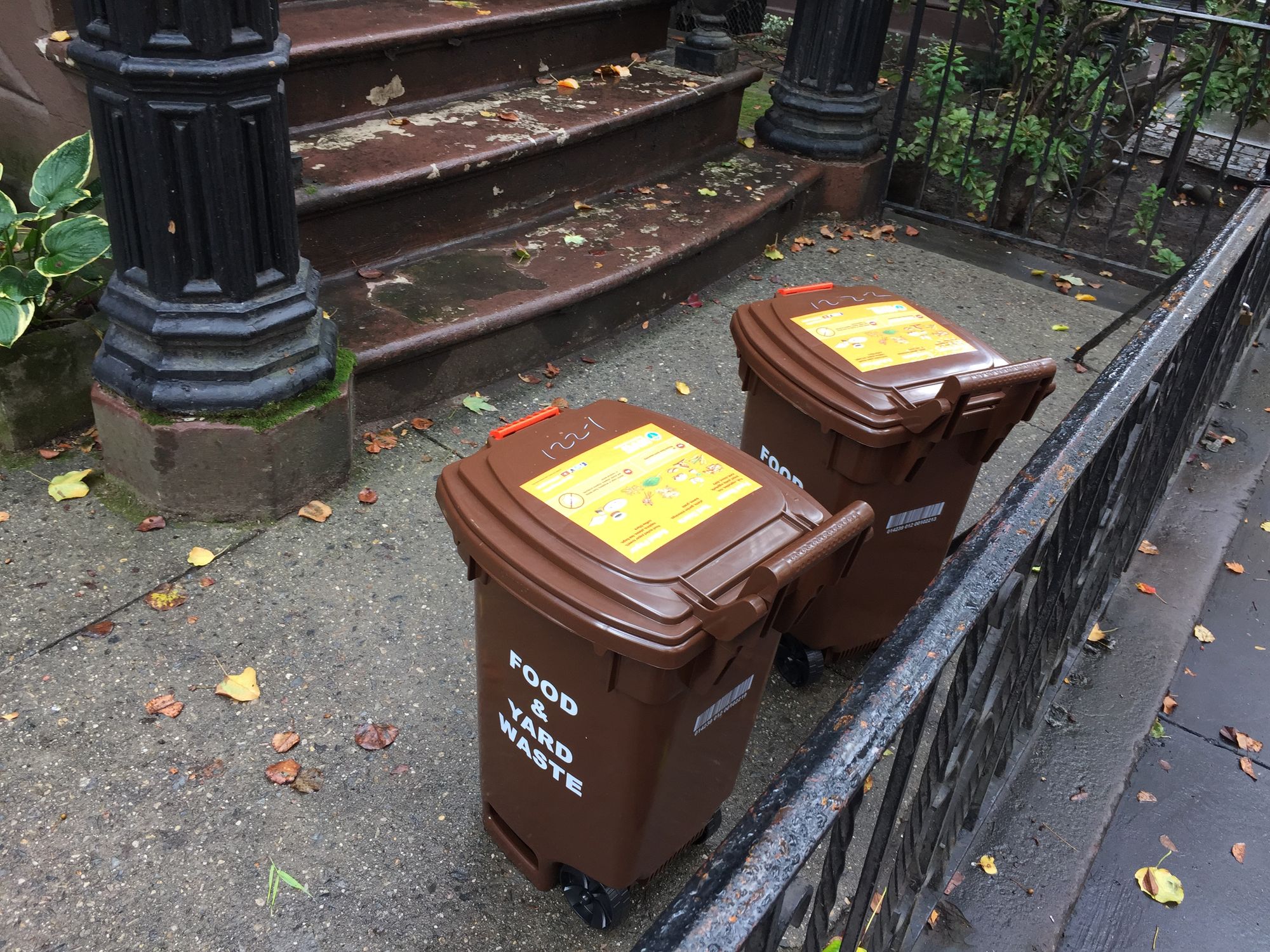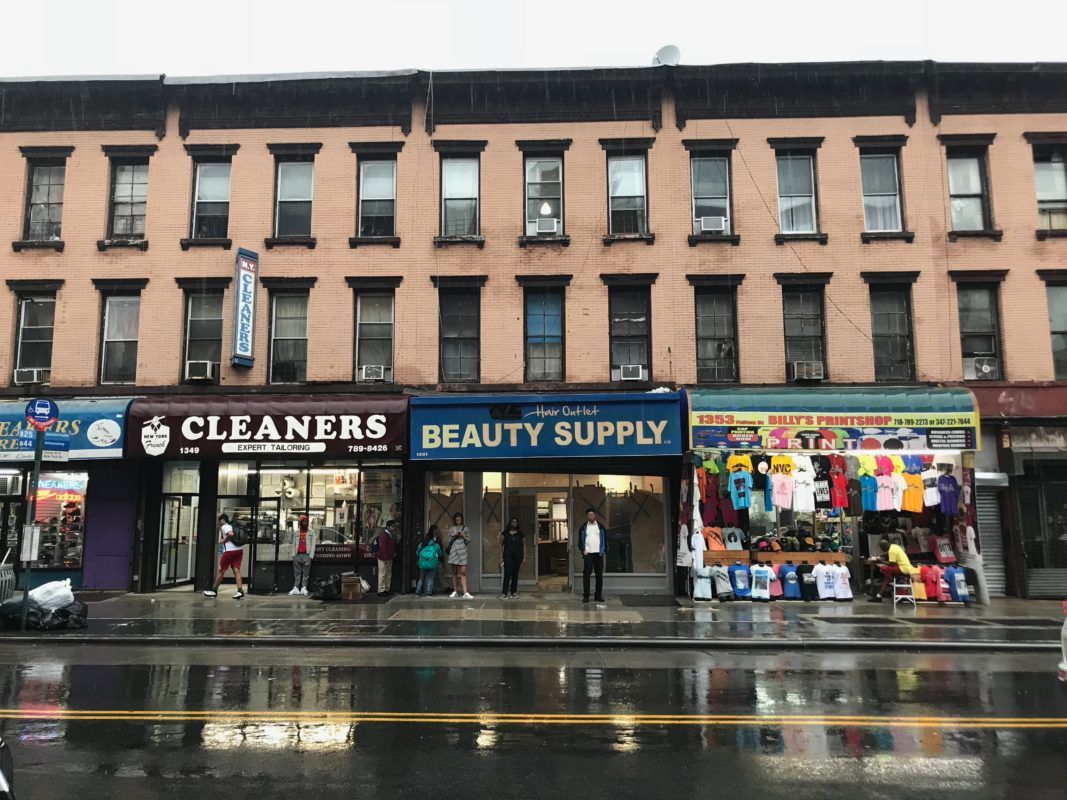 BEDFORD-STUYVESANT – When she moved into her new apartment in Bedford-Stuyvesant in early October, 23-year-old Lila Rimalovski was disappointed that there was no composting program in place. In fact, she didn't find trash in garbage cans at all, but in the streets of the neighborhood.
Bedford-Stuyvesant is one of the dirtiest neighborhoods in New York City, according to the New York Department of City Planning. Only 12.5% of waste is "diverted," a catch-all term for second-life services like recycling and composting. While there has been an increase in Bedford-Stuyvesant's diversion rate over the past five years, it remains the third-worst performing district in Brooklyn.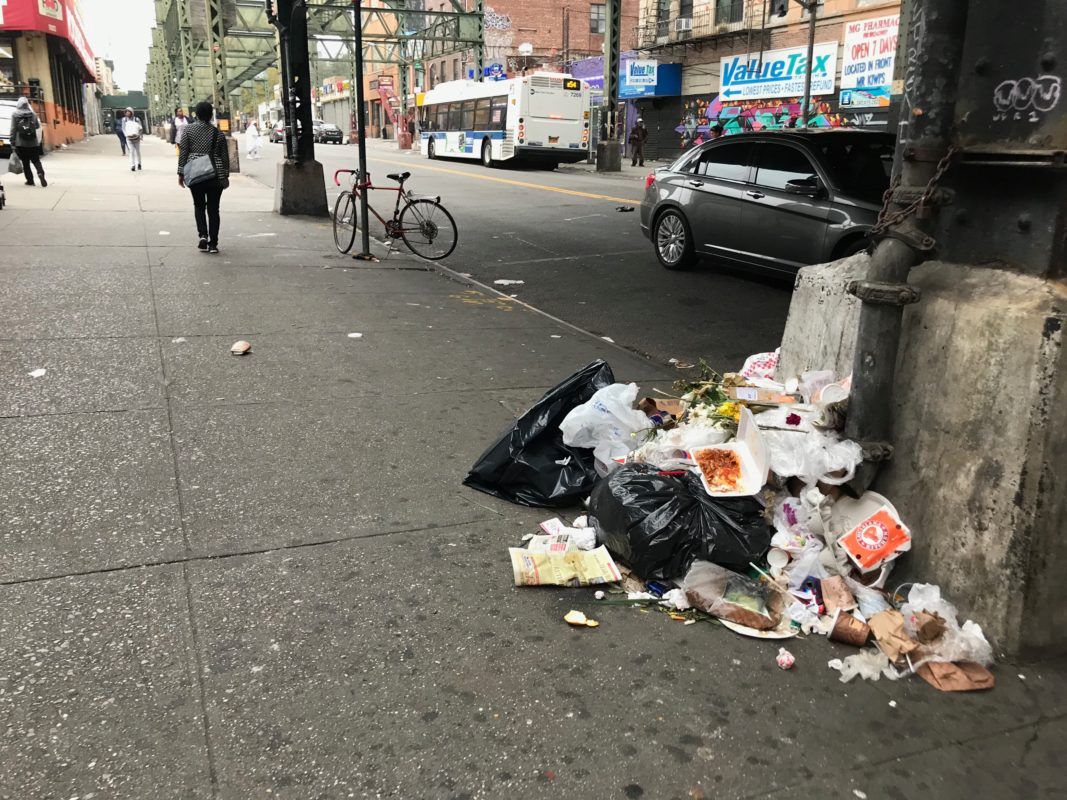 "Five out of seven days a week there's trash outside my building," said Rimalovski. "There's a lot of debris in the streets. Food wrappers, cigarette butts. Things like that."
In 2013, the administration of then-Mayor Michael R. Bloomberg developed the curbside organics composting program to reduce expenses on exporting trash, as the year before the majority of the city's residential trash was sent to out-of-state landfills. In its pilot year, program costs exceeded $4.5 million, rising to over $13 million in 2015, according to an NYC Organics report. Along with many low-density neighborhoods in Brooklyn like Bushwick, Flatbush, and Canarsie, Bedford-Stuyvesant was scheduled to receive brown bins for food waste in 2018, but in May, Mayor Bill de Blasio's office announced they would be putting the program on hold, citing a need for further research before expanding it.
"For the curbside organics program to be successful over the long term, we must ensure New Yorkers are getting the very best service when curbside organics collection reaches their neighborhoods," said Belinda Mager, director of communications for the Department of Sanitation. "We expect to have a modified expansion schedule in the coming months."
The Department of Sanitation works with third party organizations to compost New York City's food waste. One of the largest of these organizations is GrowNYC, which supervises food scrap drop-off locations in all five boroughs. Brooklyn has 20 food scrap drop-off locations, according to the New York Department of Sanitation website. Manhattan has 51. Many gardens in areas of low population density have limited hours. The only drop-off location in Bedford-Stuyvesant, the Halsey Community Farm Fresh Food Box, is seasonal, only open on Saturdays, and will close in November.
Where it has been implemented, the Department of Sanitation's program has not impressed some residents who are regular composters.
"I put some scraps in the brown bin two days ago," said Max Zimberg, a college student residing in Gowanus. "All the food was still in there, bugs were in there—gnats and stuff—and two Coca-Cola bottles. Maybe that shows people don't know what the brown bins are for."
The Department of Sanitation delivers each brown bin with a how-to packet to educate residents on proper use, but according to Zimberg, many visitors to Brooklyn and new residents don't read these packets. Otherwise good compost is then soiled by the addition of non-biodegradable elements.
Watchdog groups have noted their skepticism of the program's financial feasibility. In a recent report, Ana Champeny, the director of city studies for the Citizens Budget Commission, estimated the costliness of organic waste disposal.
"City collections of organics are averaging only about one to two tons per truck-shift—compared to 9.3 tons of refuse and 5.5 tons of recycling on each truck shift," wrote Champeny. "Given the low tonnage per truck shift and fixed cost to operate a truck, the cost of Organics collection is likely more than $1,700 per ton, compared to $291 per ton of refuse and $686 per ton of recycling."
The Citizens Budget Commission estimates the total program cost to be between $177 million and $251 million. In a city where much of the $1.7 billion sanitation budget comes from tax revenue, it adds financial demands to city residents. Other groups have supported the city's program, saying that the program's hold was an opportunity to evaluate its success.
"Sometimes you just gotta take a breather to see how things are working out," said Ron Gonen, now the CEO of Closed Loop Partners, an investment platform committed to sustainable goods. "They've rolled the program out to over a million homes so there's been a lot of progress," Gonen added that the city's waste management facilities could eventually offset truck costs.
Despite expert skepticism about the success of local composting, Bedford-Stuyvesant residents remain determined.
"It's just a matter of educating the public," said Odehyah Gough-Israel, an outspoken resident at Bedford-Stuyvesant's monthly Sanitation Committee meeting. "If [government agencies] don't set up facilities it'll fall on the residents to do it ourselves," said Gough-Israel.
Some residents have already taken matters into their own hands, such as Rimalovski, who deposits food waste in a plastic bag-lined bin in her freezer, and on Saturdays bikes the waste to the nearest farmers' markets, in Fort Greene or Prospect Park, both about three miles away.
Until the program arrives in Bedford-Stuyvesant, residents must go to extreme lengths to discard food waste in eco-friendly ways. While some, like Rimalovski, have transportation to distant markets, other residents rely on the municipal government's infrastructure, regardless of its problems, to get rid of organic waste effectively.
"It's not like there isn't demand," said Shawn Onsgard, a local resident. "[The brown bin system] is a beautiful thing because you can put things in the municipal garbage collection that you can't put in your community compost."