Who's Backing Who In The 45th Council Race?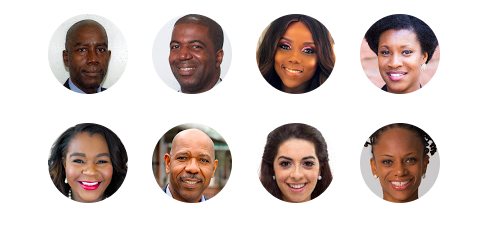 EAST FLATBUSH/MIDWOOD — Labor Union 32BJ SEUI announced Wednesday they're backing non-profit executive director Monique Chandler-Waterman. The New York Union is the latest to pump their fist for candidates in the 45th council race.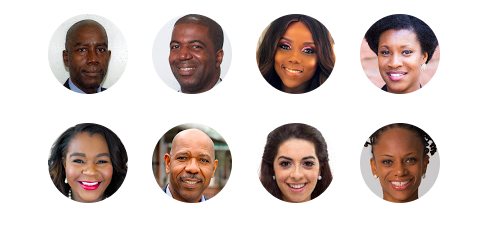 The service employees vowed to spend the next twenty days campaigning for Chandler-Waterman ahead of the May 14 election.
"We are proud to endorse the candidacy of Monique Chandler-Waterman for City Council in the upcoming special election in Brooklyn's 45th District," said Hector Figueroa, president of 32BJ SEIU and Henry Garrido, executive director of DC 37 AFSCME in a joint statement. "For DC 37 and 32BJ, she is the clear choice to continue the work of Jumaane Williams, who was elected NYC's Public Advocate in February."
In an unexpected gesture, Public Advocate Jumaane Williams also endorsed Chandler-Waterman over another former staffer, Farah Louis. Louis served as Williams' deputy chief of staff and legislative director during some of his term as the 45th councilman.
Louis garnered a couple of her own endorsements last week, however. A month before the race, CUNY's Professional Staff Congress (PSCNY),  Brooklyn Young Democrats and the Union Federation of Teachers (UFT). Earlier in the campaign, Lambda Independent Democrats of Brooklyn and a host of electeds including Councilmembers Justin Brannan and Helen Rosenthal. Borough President Eric Adams, Assemblymembers Rodneyse Bichotte and Jaime Williams backed Louis.
While he didn't secure matching funds last week L. Rickie Tulloch did get some Labor backing. Former Assemblywoman Rhoda Jacobs endorsed his candidacy. Jacobs served in the overlapping 42 assembly district for 18 consecutive terms before stepping down in 2015. Assemblywoman Bichotte, a key supporter of Farha Louis', now holds the seat.
The Organization of Staff Analysis (OSA) and the Internation Union of Operating Engineers Local 891 is also backing Tulloch.
The six remaining candidates have struggled to secure big-named backers.
Democratic Chair Frank Seddio was rumored to back Jovia Radix in the early stages of the election. But things changed. The county boss originally told Bklyner he'd remain neutral denying an endorsement Farha Louis' staff published weeks ago. Seddio later recanted in a text message.
"This is Frank, please know that I am supporting Farah," he wrote.
Eight candidates are listed on the May 14th ballot. The winner serves until December 2019. Some candidates will run again in a June primary to determine who maintains the seat until 2021.
Candidates looking to grab the vacated seat in the 45th council district which encompasses, Flatbush, East Flatbush, Flatlands, Midwood, and Canarsie are as follows:
Monique Chandler-Waterman (Vital Voice)
Farah Louis (A United 45)
Jovia Radix (Justice For All)
L. Rickie Tulloch (Peoples Movement)
Xamayla Rose (Rose For Progress)
Anthony Alexis (Unite to Uplift)
Adina Stash (Community First)
Victor Jordan (Last Chance)