Who Will Fight For Sheepshead Bay Now That Weiner's Gone?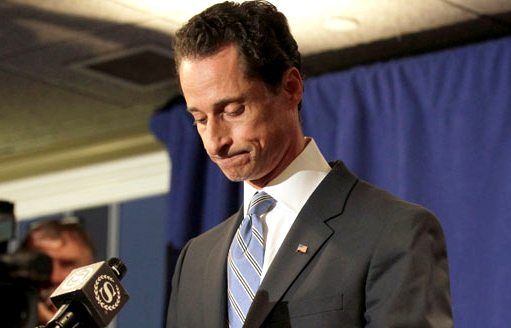 Sheepshead Bay will officially be devoid of representation from its Congressman Anthony Weiner, who will announce today that he is stepping down after the infamous May 27 mis-Tweet, seen by 40,000+ followers of the doomed pol, ignited a media hailstorm.
What does this mean for us, his constituents, who have watched crime in Sheepshead Bay spike at an alarming never-before-seen zenith, topping all of New York City with a 450 percent increase in murders since this time last year? What about the issues important to the residents of his district, including finding a replacement for the Pathmark supermarket, which Weiner vowed to do, and fighting for repairs to the heavily-eroded Plumb Beach?
What will happen to Weiner's Congressional seat? Who will represent us?
While 56 percent of voters in his Queens district believe he should have been able to serve out the remainder of his term, and Sheepshead Bay residents similarly divided, Governor Andrew Cuomo could also simply leave the seat vacant, according to New York State Board of Elections spokesman, John Conklin, in speaking to HuffPo.
Under just-passed New York law, a special election can take place no less than 70 days and no more than 80 days after called for by the governor. Should Cuomo choose that path and announce a special election immediately after Weiner submits his resignation (likely this week), it would mean that a vote to fill the seat would take place either in the dead-days of late August or right around Labor Day weekend. Turnout, in short, would be abysmal. An alternative would be to let the process take its course.
[…]
If that happens, however, prospective candidates would have to make a mad dash to get on the ballot. "People should be out passing petitions in his district today or tomorrow," said Conklin, "because the petition process closes on July 14." Candidates from one of the six parties in the state — Democratic, Republican, Conservative, Working Families, Independence and Green — would then have to collect 1,250 signatures to qualify. Those attempting to run as an independent or third party candidate, would need 3,000. A primary would be held in September for that election on the first Tuesday in November.
Another interesting take comes from former New York City Mayor Rudy Giuliani, who told POLITICO that he thinks the 25-year-old Queens City Councilman Eric Ulrich would be a perfect candidate to fill Weiner's seat:
Rudy Giuliani is urging a Queens City councilman to run for Rep. Anthony Weiner's seat if he resigns and a special election is held to fill the vacancy, sources told POLITICO. Giuliani met today with Republican Councilman Eric Ulrich and said he would support him in a contest for the heavily Democratic NY-9 disitrict [sic], the sources said.
Were that to come to fruition, District 9, which Weiner covered, would have representation from a 25-year-old Queens resident, whose sole connections to Brooklyn were teaching religion at Xaverian High School in Bay Ridge after graduating with a degree in political science from St. Francis College in Brooklyn Heights.
Aspect number three (and there are probably dozens more) is that Councilman Lew Fidler's name has been mentioned as a "possible candidate for Anthony Weiner's congressional seat," after Politicker announced that the pol is raising funds for "an 'unspecified' state office":
This past month, I formed a new committee allowing me to fund raise for an "unspecified" state office. With a filing and reporting date coming up at the end of June, it is imperative that I raise a larger sum of money than I have ever raised before. While I have always found political fund raising to be one of the most distasteful aspects of elected service, it is unfortunately a necessary one. Without matching funds, and with this urgent need, I am asking you to help…and in as big a way as you possibly can.
Either way, with Weiner gone, and State Senator Carl Kruger's future on wobbly ground, Sheepshead Bay will have a tougher time fighting battles crucial to the community.