Where to Eat Lunch Near The Brooklyn Navy Yard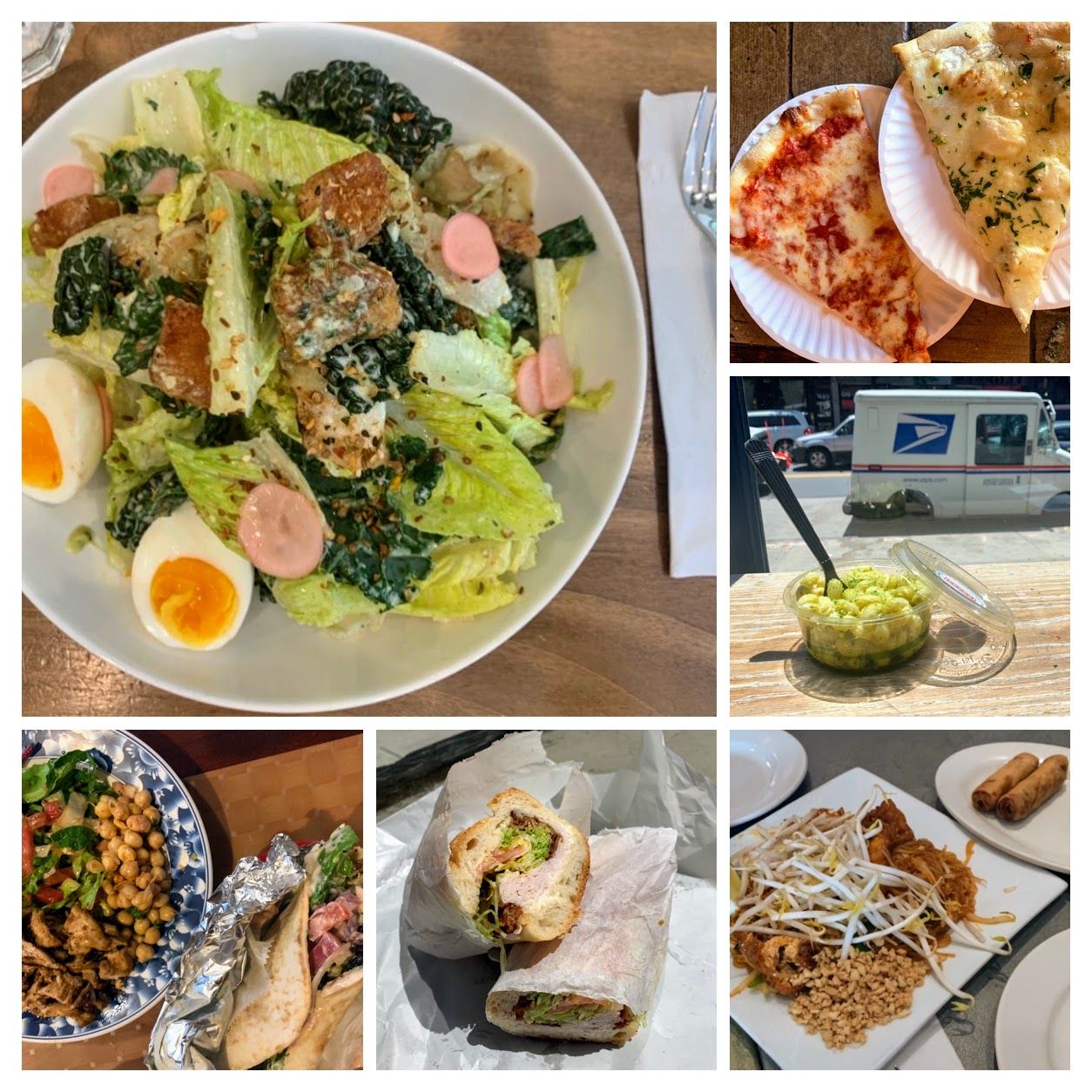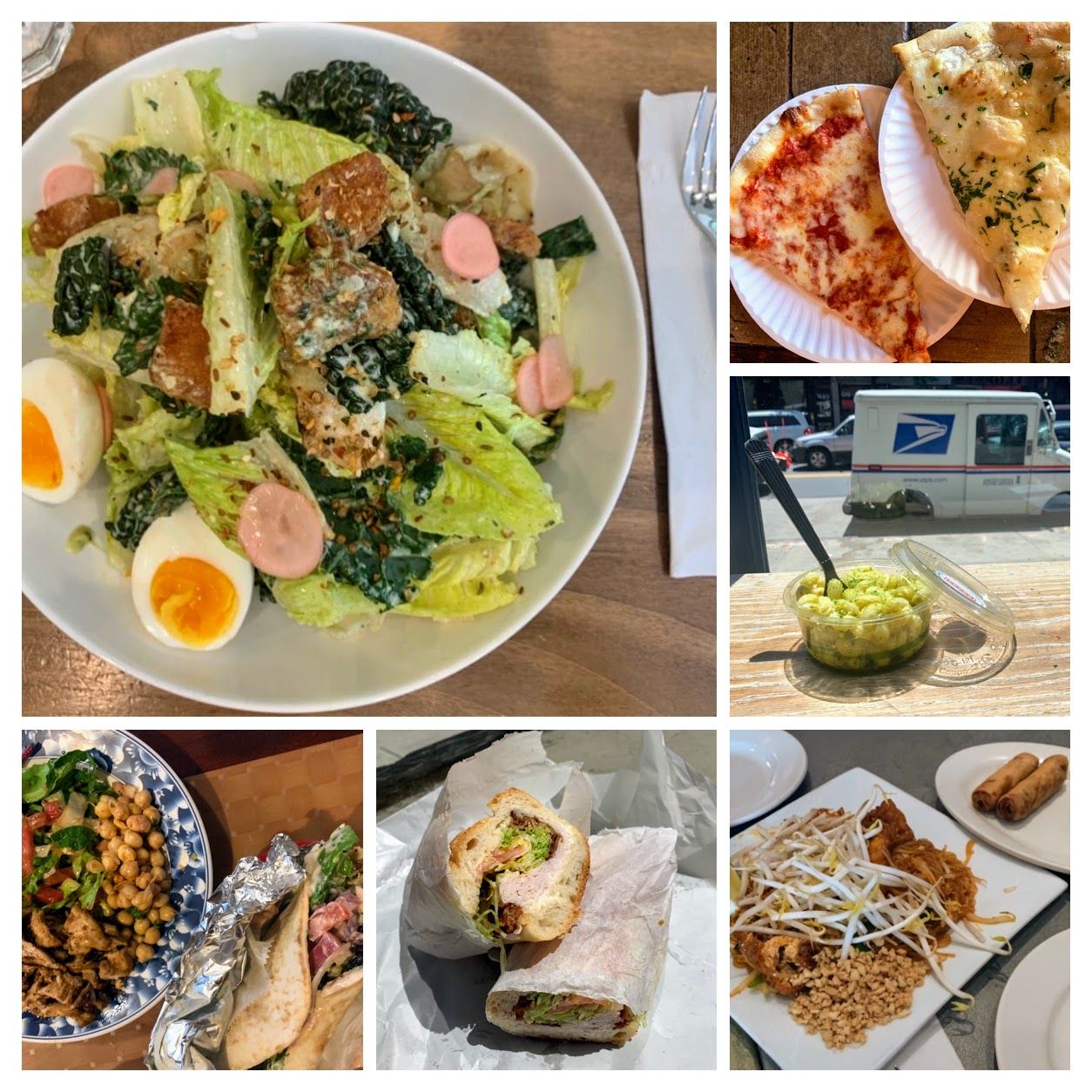 The Brooklyn Navy Yard has quickly become one of the biggest job sites in the borough. It houses companies, restaurants, and many municipal employees that all have two things in common. One, they work at the Navy Yard, and two, they need to eat lunch. Whether you fit into one or both of these groups, let us present our list of the best places to eat lunch near the Brooklyn Navy Yard and still be back before your boss even notices you're gone.
J&J Navy Yard Sub Shoppe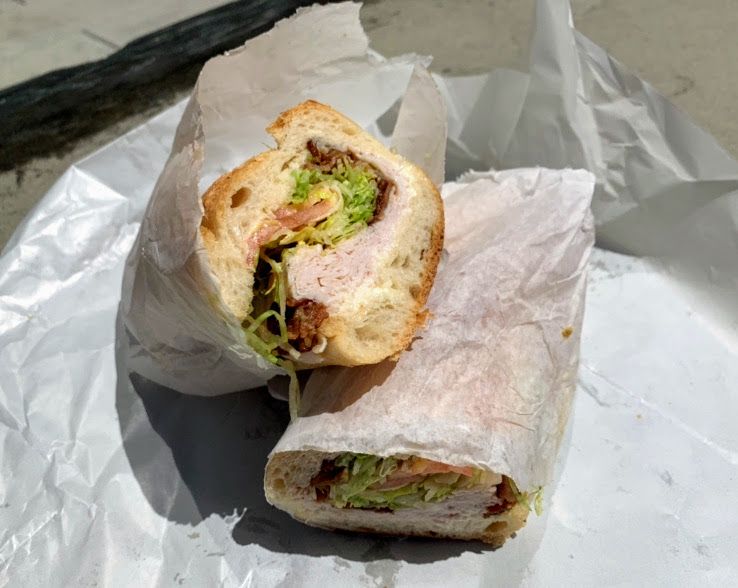 108 Flushing Avenue, between Carlton Avenue and Adelphi Street.
For our first pick, we chose something directly in front of the building. The J&J Navy Yard Sub Shoppe knows how to make a sandwich. Their long list of house specials includes a delicious classic in "The Lieutenant"- turkey, swiss, BLT and mayo on a hero for $9.00. While their signatures are great, they'll also whip up anything you could ask for, so feel free to get creative. As any good sub shop should, they also have a large selection of drinks, chips, and candies to round out your meal. This is best eaten on a bench out front, getting in as much sun as you can before it's back to the office.
Important: They have an $8.00 credit card minimum, and as far as we can tell, no air conditioning. Be prepared to sweat it out for a bit, but don't worry- they're pretty quick in their service.
Delivery: None. But, it's steps away.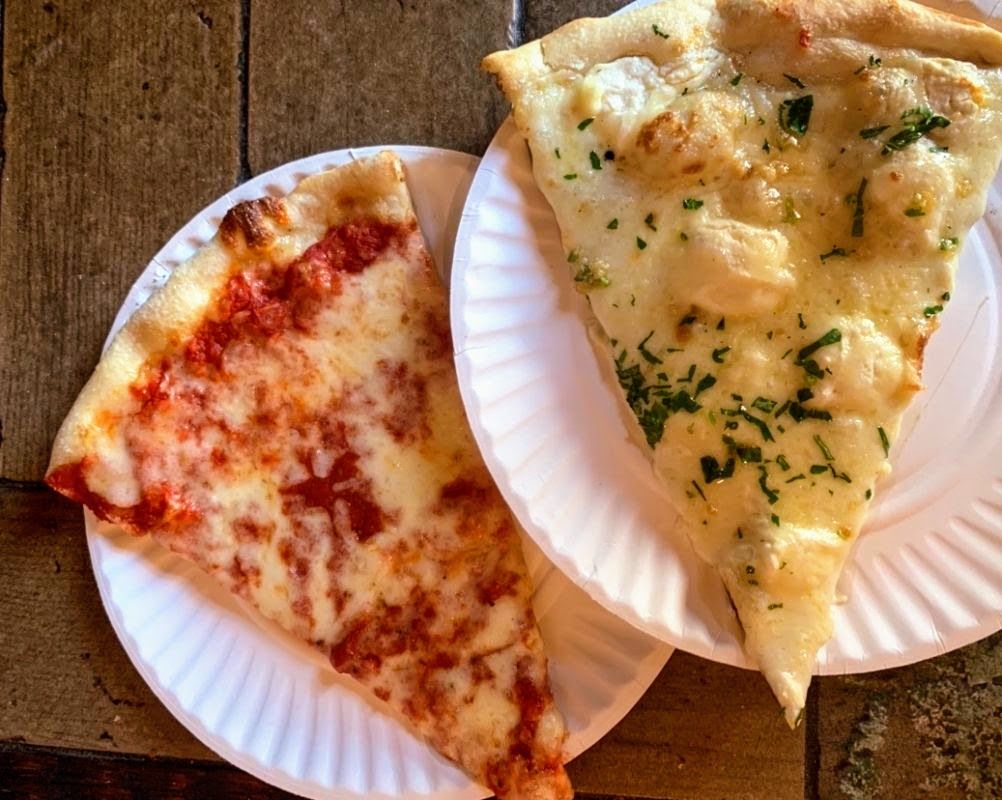 37 Washington Avenue, Between Flushing and Park Avenues
Next, we'll take you down the street a ways to Il Porto. This is a quick, no-frills way to have a pretty good slice of pizza on your lunch break. We recommend the white slice, which is delightfully garlicky and has just enough of a sour bite from that ricotta. The plain slice is good too, only made better with copious amounts of the salt, pepper, and garlic powder sitting on the counter. Their menu is huge, with salads, pastas, paninis, and basically every Italian appetizer your heart could desire. They have a more "sit-down" space in the other half of the restaurant if you have more than thirty minutes for lunch and feel like enjoying the patio breeze.
Important: They have a steep ($15.00) credit card minimum, and a cash discount, so we recommend bringing cash.
Delivery: Yes, from 11:00am-11:00pm Sunday- Wednesday, and 11:00am-12:00am Thursday-Saturday.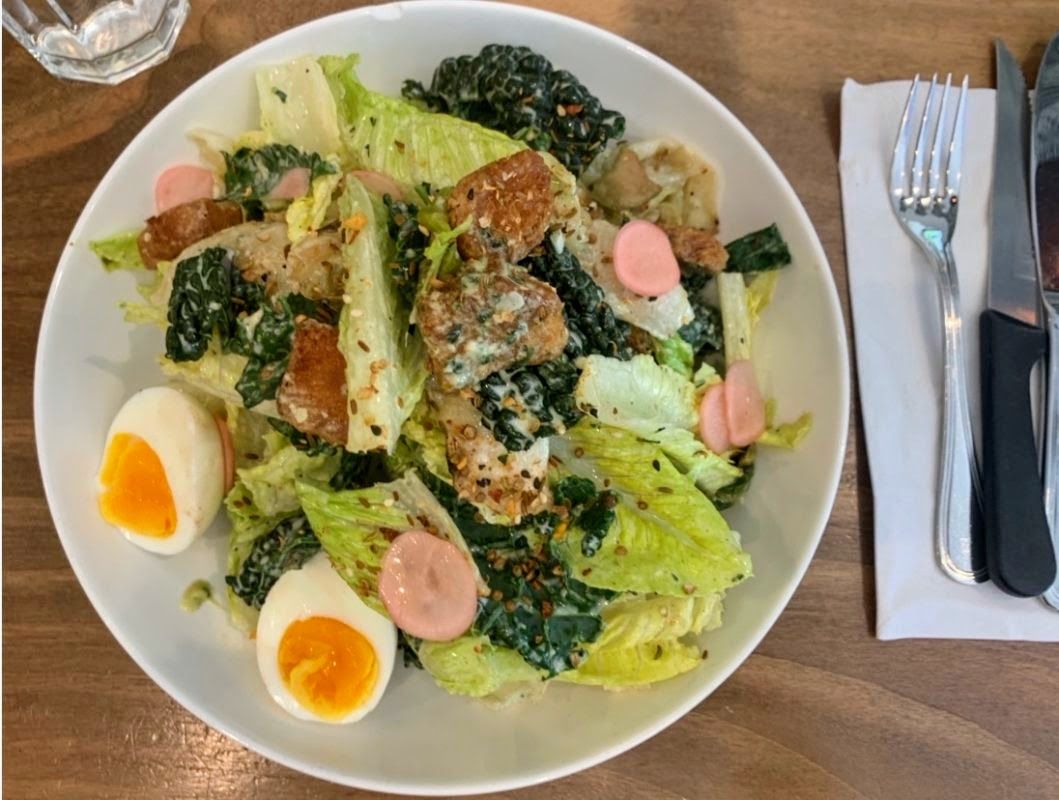 507 Myrtle Avenue, between Ryerson Street and Grand Avenue.
Walk up two avenues and you'll shortly find yourself and Myrtle and Co, a quaint spot with a gorgeous built-in bar, nice wallpaper, and comfy bar seating. Here, we recommend the $10.00 kale caesar – not only is it one of the biggest we've had, it's also one of the tastiest. The lettuce is grilled to perfection, and the croutons are thick, crunchy, and buttery. They have a cute little outdoor space as well, to get in that vitamin D on your break. If you're feeling less hungry, they have a great selection of $4 small plates – including choices like hummus, roasted halloumi, grilled cauliflower, and labneh.
Important: You'll likely need to tip here, as it's more sit down service, so factor that into your plans. But, you can still make it in and out in under an hour.
Delivery: Yes, but it seems like there's a bit of an upcharge on some of the items, depending on the platform (Kale Caesar is $12.00 on Yelp). We recommend stretching those legs.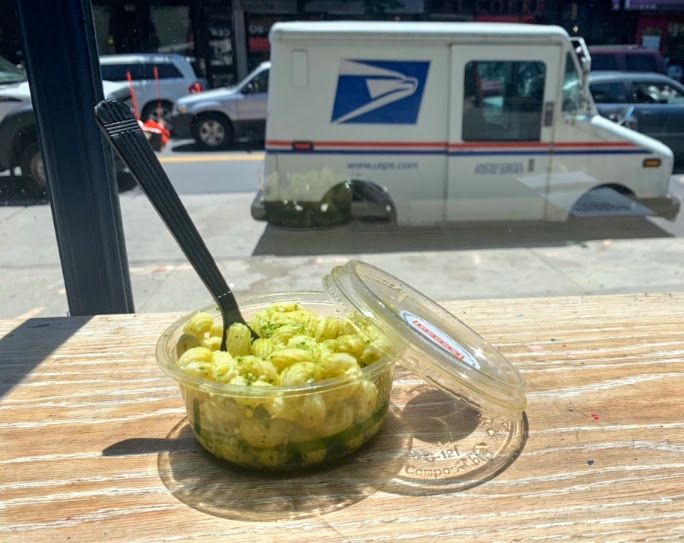 455A Myrtle Avenue, between Washington and Waverly Avenues.
If you're feeling like grabbing and going, but also you're wanting something a bit more artisan and crafted, Peck's is for you. They have a large counter of prepared food with things like salads and sandwiches. The pesto pasta salad is a good choice – but fair warning, there's enough garlic to last your breath until dinner, so it might not be the best option for a day with a big meeting. Peck's also has a large, beautiful selection of pastries, and two full boards worth of signature sandwiches. The interior is also a huge plus- lots of seating, and great people watching from the window bar overlooking Myrtle Avenue.
Important: Another credit card minimum, this time $5.00. Also, one of the few places on this list that serves crafted coffees, if you need that pick-me-up.
Delivery: Not the full menu, and not very far.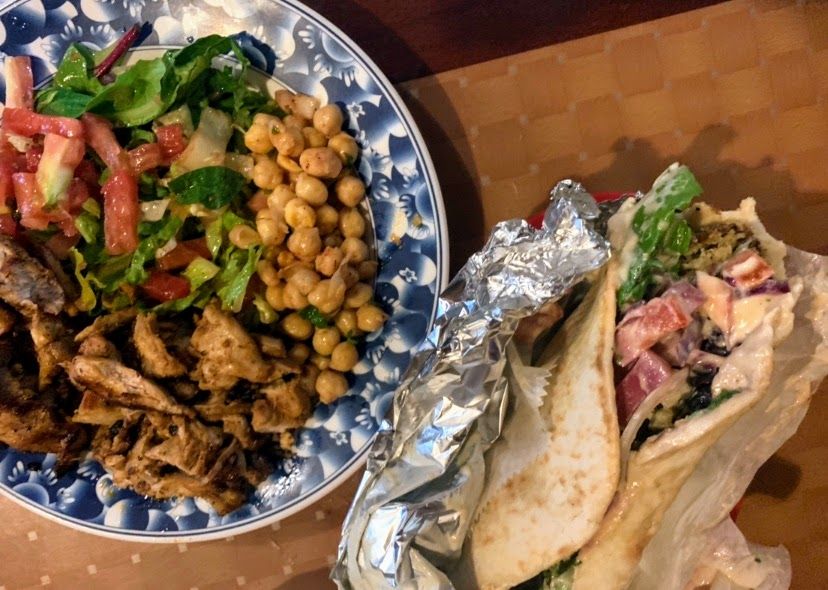 407 Myrtle Avenue, between Vanderbilt and Clinton avenues.
If we could, we would rename Myrtle Avenue "The Lunch Spot Capital of Brooklyn Navy Yard", but it doesn't really have the same ring to it. Our next spot is Damas Falafel House. We're fans of the falafel sandwich. The perfectly crisp falafel is shrouded in tahini sauce, and the pita is warm and hearty enough not to fall apart at the task of holding this meal together. The salads are also hearty and come with chickpeas, lettuce, tomato, and a meat of your choice. The shawarma here is perfectly charred, just enough to give it that grilled flavor.
Important: You guessed it- a $10.00 credit card minimum. Also, a really pleasant backyard with covered tables.
Delivery: You bet. Free!
372 Myrtle Avenue, between Adelphi Street and Clermont Avenue.
Our sixth and final choice comes to you in the form of Thai Holic. It's hard to beat a $9.00 lunch special, especially when it comes in the form of veggie spring rolls and pad thai. The pad thai here does its job well, with ultra-thin, albeit a little al dente noodles, enough peanuts for a small army, and a perfectly spiced sauce. You can definitely manage a sit down here with time to get back before the end of your break, as they have cheerful and speedy service. The Thai tea could be the thing to get you past your post-lunch slump.
Important: Factor in the tip if you plan on eating in. Also, if you get a drink with lunch (we won't judge), they bring it to you on a light-up coaster.
Delivery: Yes, and pick-up.
So, there you have it. Where we think the best, all-encompassing lunch options are near the Navy Yard. Now, tell us where you usually go!