Where Are the Coldest Drinks in Ditmas Park?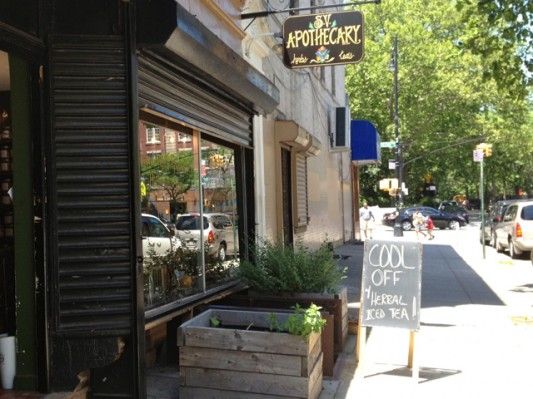 So…it's hot. It's summer hot, and it's even not officially summer. You're supposed to stay hydrated, so why not drink the coldest, most refreshing things possible. We've got a few suggestions, but would love to hear your recommendations for frosty beverages in the neighborhood.
• Sacred Vibes Apothecary's Herbal Iced Tea: All those medicinal teas they sell can just as easily be made cold.
• Salud's You Are Berry Nice Smoothie: It's all the berries they've got, frozen and blended up with banana and oat milk.
• Cinco de Mayo's Horchata: It's essentially cinnamon-y rice milk, and it's possibly better than a milkshake.
• Purple Yam's Frozen Kalamansi Lychee Soju Drink: Gilding the lily of their infused sojus. They're closed today for an event, but stop by tomorrow to try one.
• Madina's Mango Lassi: If you're not in the mood for the classic mango and yogurt drink, try the salt lassi, which isn't sweetened with fruit or sugar.
• Am Thai's Iced Tea: You can get it in a jumbo size! They also have lychee and key lime versions.
So what did we forget? What's your favorite icy drink in the area?