Weekend Crime Blotter: Hit-And-Run, Robbery Pattern Details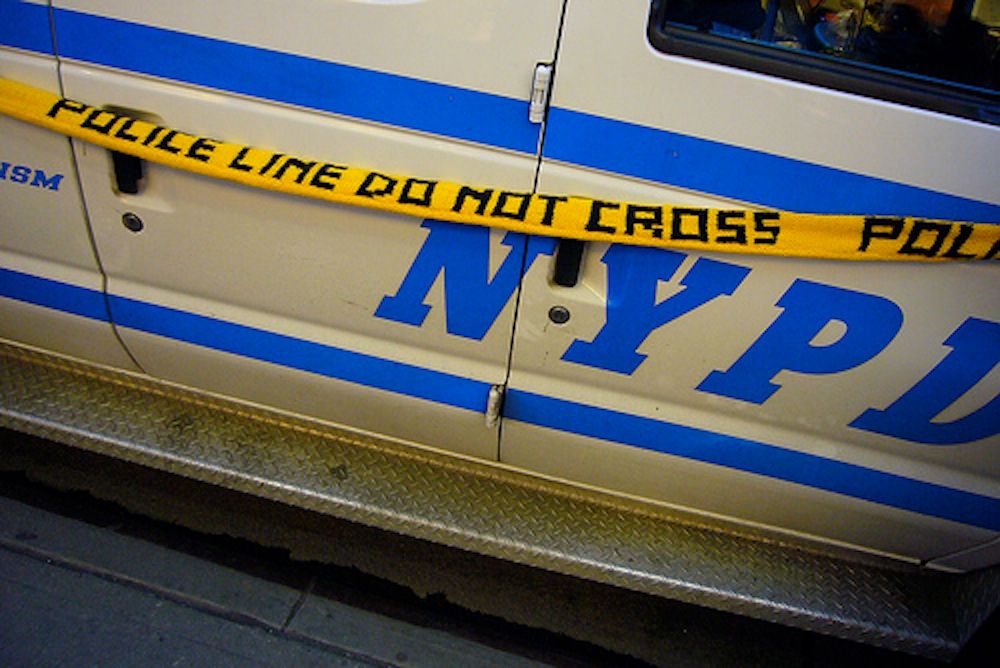 This is a wrap of all the criminal incidents that happened in our area over the weekend, as well as details from the police regarding past crimes. This weekend there was a fatal hit-an-run, and more details regarding a string of robberies that have been happening since August.
Hit-and-run
The hit-an-run took place on Friday at 8pm in front of 3044 Avenue V. The victim, Francis Perez, 28, was crossing Avenue V, not via a crosswalk, when he was struck by a blue Toyota minivan or SUV, according to police.
Perez was unconscious, unresponsive, and bleeding heavily from his head when police arrived. He was transported to Coney Island Hospital where he was pronounced dead.
Perez was bringing soda and candy home to his kid when he was hit. Friends and family of Perez's lit candles outside of his home on Saturday, according to the Daily News.
The suspect who police say fled the scene after hitting Perez is Brian Young, 47. He is described as white, 6'0″ tall, with blue eyes, brown hair, and a light complexion.
Robbery Pattern
Police believe the burglars behind the string of robberies that we reported on earlier in the month are behind the robbery of a pharmacy in East Flatbush on September 13.
The three suspects walked into Livingwood Pharmacy at 957 Utica Avenue at around 5:15pm, displayed a handgun, and demanded the 45 year-old female employee to give them money. She complied and gave them $300 and two cell phones, according to police
The suspects ran eastbound down Snyder Avenue to an unknown location, according to police.
The other three incidents happened at Mill Basin Pharmacy on August 16, Cigar Land on September 1, and This Way Pharmacy on September 8. Surveillance footage caught them during the second robbery.