Weekend Art Events: May 10-13 (Coney Island Cyclone Tour, Opera on Tap, PLG Arts Music Fest & More)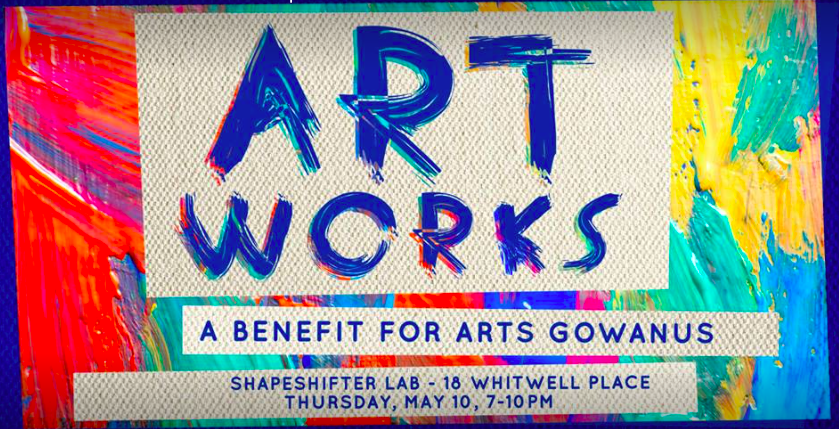 This weekend features a benefit party for Arts Gowanus, a couple of events celebrating Brooklyn design, and a Mother's Day concert!
Don't forget to check the BKLYNER Calendar for more events happening around town or to list one of your own.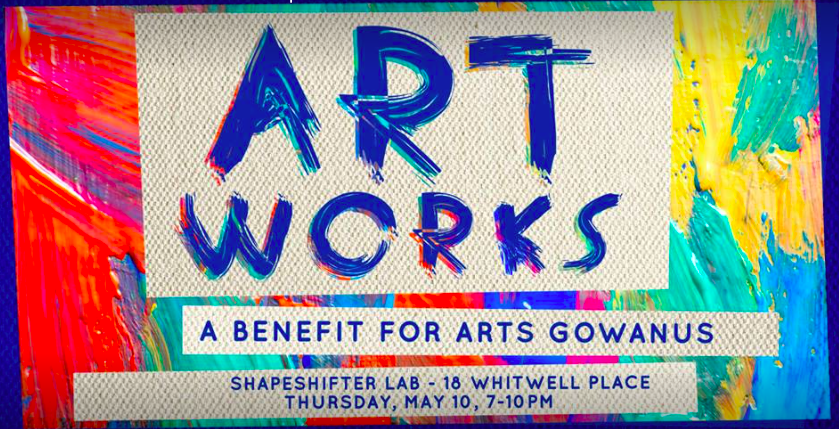 ArtWorks 2018: A Benefit for Arts Gowanus
When: Thursday, May 10, 7pm to 10pm
Where: Shapeshifter Lab, 18 Whitwell Place, Gowanus
What: Support Arts Gowanus and its mission to promote and advocate for local artists and a sustainable arts community in the Gowanus neighborhood. Celebrate the arts and artists in Gowanus at this event and take home one piece of original artwork by a local artist.
How Much: Tickets $275 – $325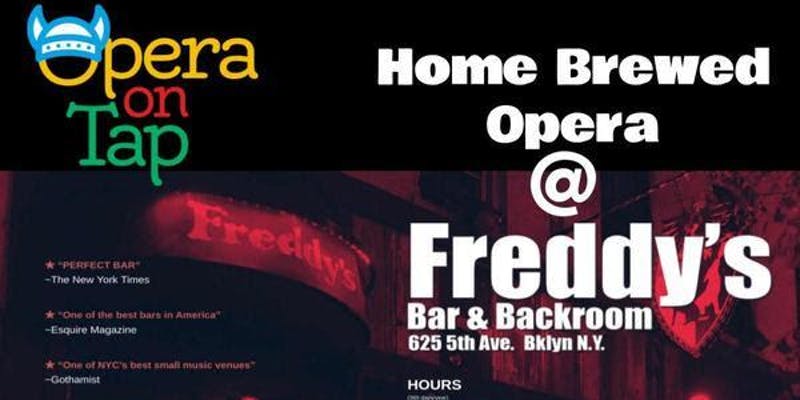 Home Brewed Opera @ Freddy's Bar & Backroom
When: Thursday, May 10, 8pm to 10:30pm
Where: Freddy's Bar & Backroom, 625 5th Avenue, Park Slope
What: Straight from the tap, Freddy's Bar and the Divas of Opera on Tap brings the Home Brewed Opera series: funny, engaging, immersive operatic concerts in a casual setting. This month's theme: Opera Goes Broadway!  PLUS Opera on Tap is starting a new tradition for the shows at Freddy's. Starting tonight: LOCAL VOCALS from 8-9pm! Opera on Tap wants to give voice to neighboring artists.  Every Freddy's show will feature a different local artist as the opening act.
How Much: Suggested donation, $10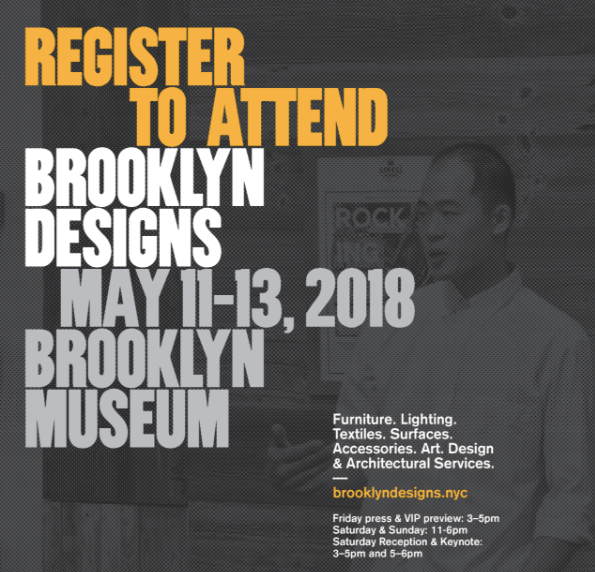 Brooklyn Designs
When: Friday, May 11 through Sunday, May 13
Where: Brooklyn Museum, 200 Eastern Parkway, Prospect Heights
What: The 15th edition of this annual survey of contemporary design in the borough is taking place at the Brooklyn Museum for the first time. More than 50 independent designers and brands will present their wares ranging from furniture, lighting, textiles, tableware, jewelry, and technology. A part of the citywide NYCxDESIGN initiative, Brooklyn Designs features an exhibition, marketplace, interactive exhibits, live demos, and a diverse conference program.
How Much: Tickets $15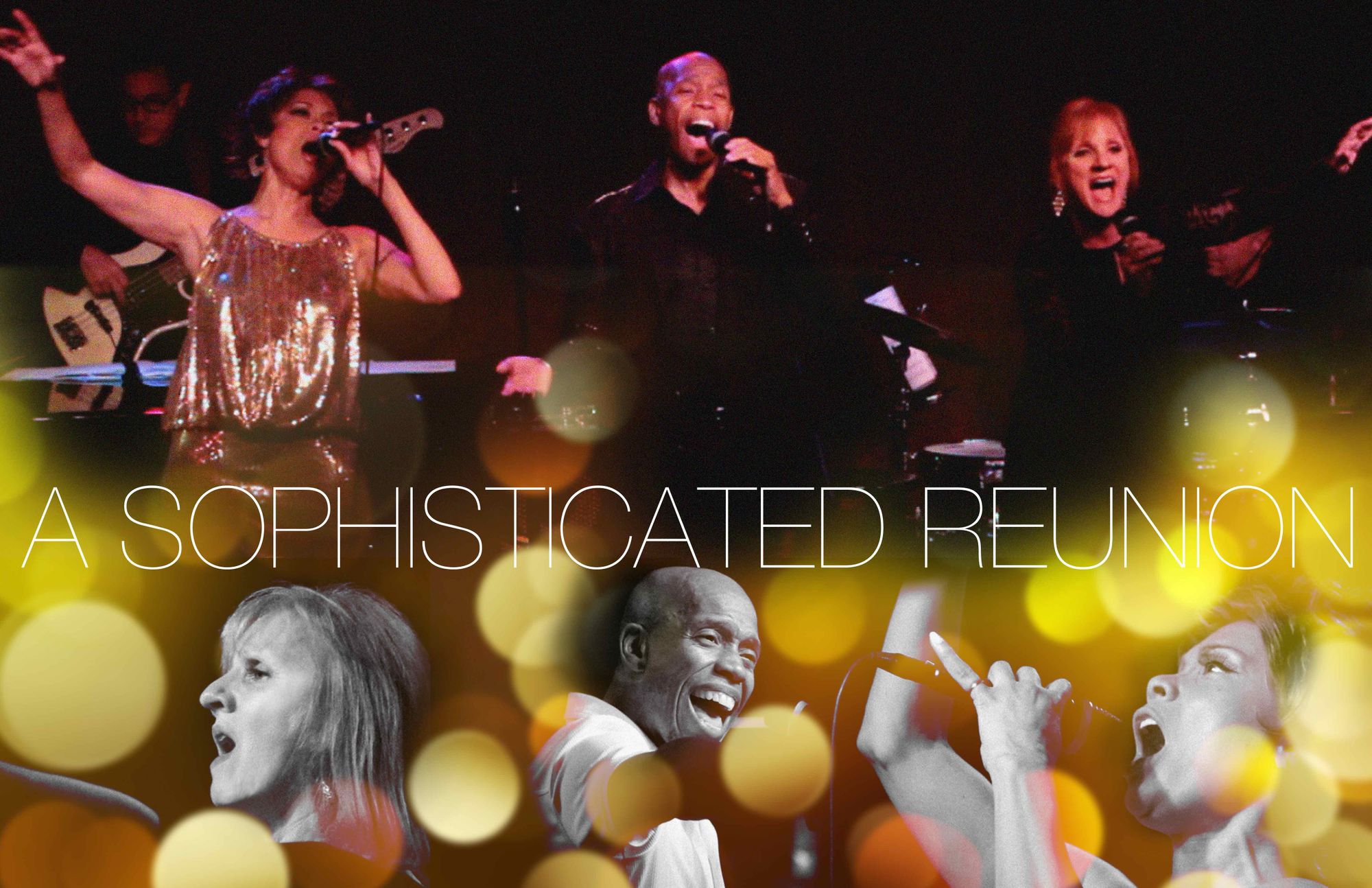 A Sophisticated Reunion
When: Friday, May 11 at 7pm
Where: On Stage at Kingsborough, 2001 Oriental Boulevard, Manhattan Beach
What: Tony nominee Valarie Pettiford, Terri Klausner, and Ty Stephens met on Broadway as original cast members of Sophisticated Ladies and have remained friends since. Join them in their musical celebration of Duke Ellington at the Lighthouse and enjoy the ocean views.
How Much: Tickets $40, $38 seniors/students (each ticket includes two glasses of wine and a cheese plate)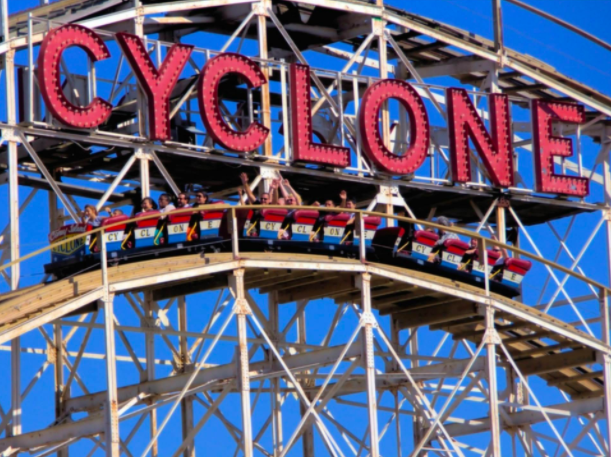 Behind-the-Scenes @ Coney Island Cyclone Workshop with Breakfast Reception
When: Saturday, May 12, 10am to 11:30am
Where: Coney Island Cyclone Roller Coaster, W 10th Street & Surf Avenue, Coney Island
What: Take a tour inside the workshop and motor room that have kept Coney Island's Cyclone roller coaster running since 1927. The New York Adventure Club hosts this exclusive, behind-the-scenes look inside the landmarked Coney Island Cyclone.
How Much: Tickets $55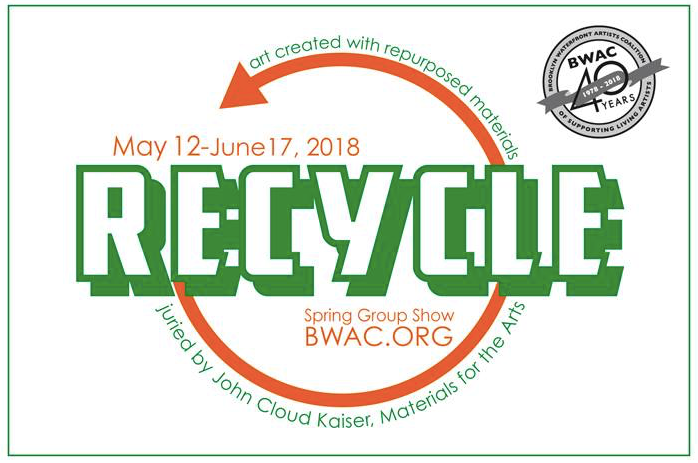 Recycle 2018—National Juried Show
When: Exhibition on view Saturday, May 12 through Sunday, June 17
Where: Brooklyn Waterfront Artists Coalition, 481 Van Brunt Street, Door 7, Red Hook
What: The BWAC celebrates its 40th anniversary with multiple exhibits including Recycle, a national juried show featuring art crafted from cast-off, discarded, and re-purposed materials, and WIDE OPEN 9, BWAC's ninth juried show featuring 95 national artists whose work explore timely political, gender-related themes.

Mother's Day Good Music Festival
When: Saturday, May 12, 7pm
Where: Barclays Center, 620 Atlantic Avenue, Prospect Heights
What: The annual Mother's Day Music Festival features an all-star lineup of R&B and soul performers, with this year's concert featuring Charlie Wilson, Boyz II Men, KEM, and Joe.
How Much: Tickets starting at $66.50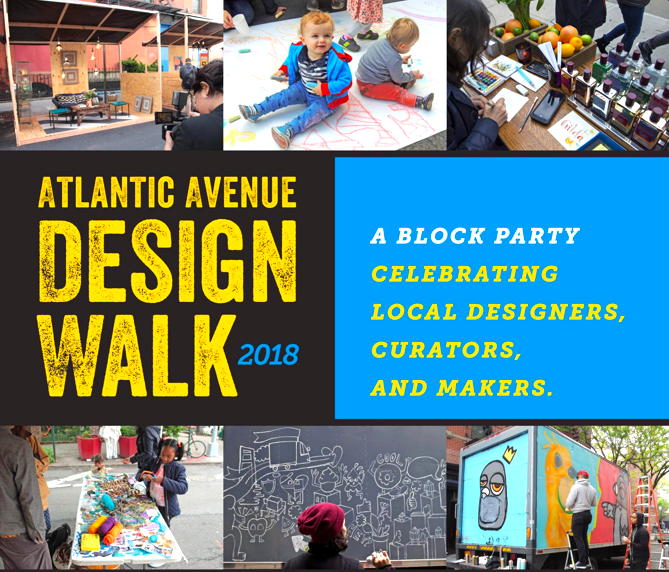 Atlantic Avenue Design Walk
When: Sunday, May 13, 11am to 6pm
Where: Bond Street between State & Pacific Streets, Boerum Hill
What: A free block party celebrating the designers, makers, and curators of Atlantic Avenue featuring family-friendly activities including design demonstrations, mini-showrooms, fashion and beauty displays, crafts, and food!
PLG Arts Music Festival 2018
When: Sunday, May 13 through Sunday, May 20
Where: Various locations throughout Prospect-Lefferts Gardens
What: The second annual, week-long PLG Arts Music Festival will feature an array of musical talent at various local venues, including the Owl, the Nest at Bluebird, Erv's, and more. On opening day, TaluDjembe & the Soundologists will perform traditional West African music with djembe drums and percussion at Parkside Plaza on the corner of Parkside and Ocean Avenues across from Prospect Park. While all PLG Arts–sponsored events are free, some participating venues may charge admission. See the full schedule here.
Derelicts—Oil Paintings by Jim St. Clair
When: Exhibition on view from Thursday, April 26 through Saturday, May 26
Where: Waterfront Museum, 290 Conover Street, Red Hook
What: For 30 years, St. Clair has painted on a small workboat sailing along the edges of New York Harbor. The artist was drawn to the derelict, overgrown industrial remains that surrounded the city, illustrating past eras and histories. His work combines the industrial decay with "irrepressible nature" for a "perfect blend of melancholia and hopefulness."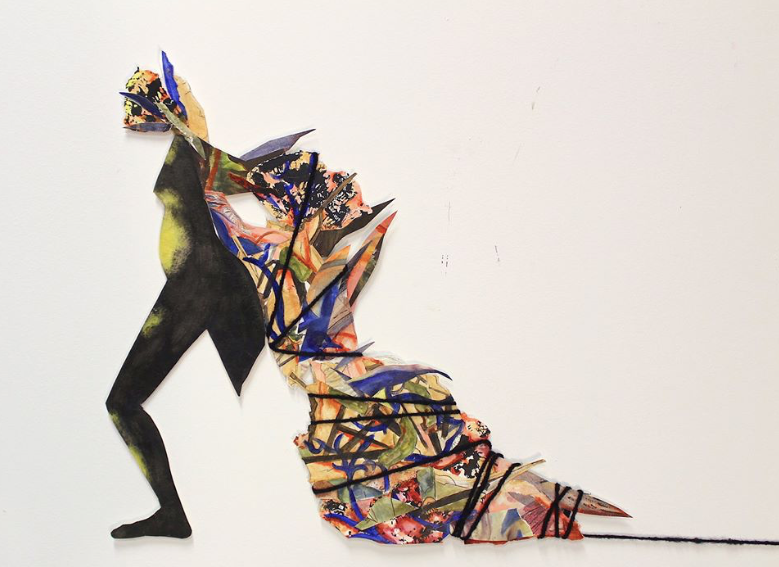 Home Front
When: Exhibition on view from Thursday, April 19 through Sunday, June 24
Where: The Old Stone House, 336 3rd Street (between 4th & 5th Ave), Park Slope
What: This exhibition showcases six artists whose work explores public and private acts of strength and resistance by women in times of social or political upheaval. The artists are inspired by their own family and community histories as well as their ideas of home. Featured artists include: Lauren Frances Adams, Golnar Adili, Aisha Cousins, Maya Jeffereis, Lorena Molina, and Katherine Toukhy.
Women at Work
When: Exhibition on view from Friday, April 27 through Sunday, May 13
Where: Ground Floor Gallery, 343 5th Street, Park Slope
What: Featuring the work of three Brooklyn-based woman artists—Natalie Baxter, Paola Citterio, and Leslie Tucker—who question traditionally masculine or feminine labor roles and materials by reinterpreting family histories, consumer culture, and politics.