Weekend Art Events: February 22-25 (LitFilm, Urbanscapes, Teknopolis & More)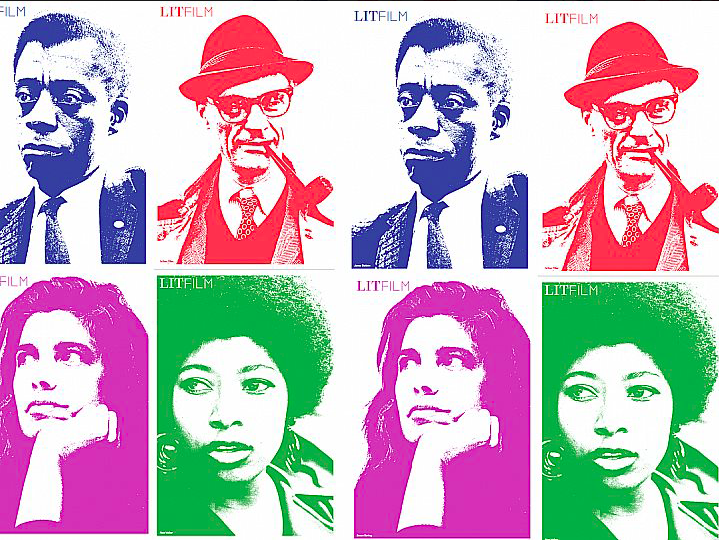 It's the weekend again. Along with various family-friendly events celebrating the Lunar New Year, the Brooklyn Public Library has kicked off a six-day film festival featuring flicks about writers.
A multi-sensory three-course concert combining experimental classical music and food takes place in Gowanus on Friday evening, while Myrtle Avenue Brooklyn Partnership's Black Artstory Month comes to an end.
Don't forget to check out the BKLYNER Calendar for more events happening around town or to list one of your own.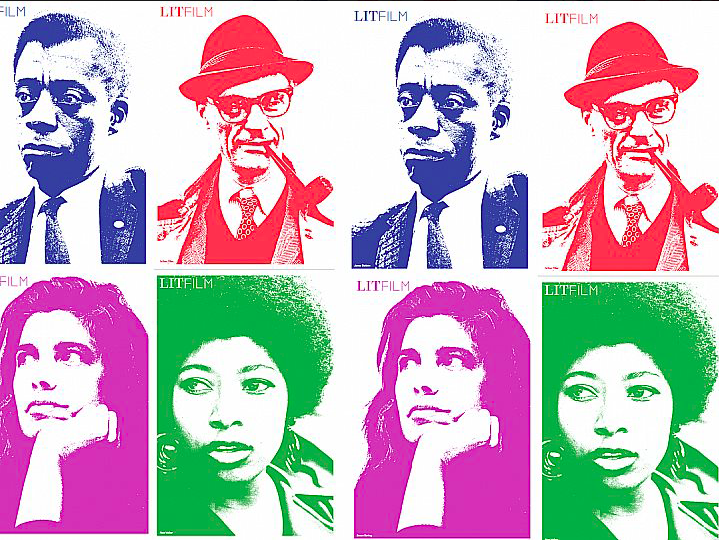 LitFilm—A BPL Film Festival About Writers
When: Tuesday, February 20 through Sunday, February 25, events and screenings scheduled at various times
Where: Brooklyn Public Library, Central Library, 10 Grand Army Plaza, Prospect Heights
What: Check out this film fest exploring the private lives and artistic processes of writers including James Baldwin, William S. Burroughs, Mahmoud Darwish, Joan Didion, Diane di Prima, Vaclav Havel, Gabriel García Márquez, Arthur Miller, Yukio Mishima, Susan Sontag, Alice Walker, and more. The six-day event will also feature special guests including filmmakers Rebecca Miller, Griffin Dunne, Karen Thorsen and Douglas K. Dempsey, as well as the actor/writer Najla Said.
How Much: All screenings are free but require reservations.
Chinese Theatre Works Presents: Hao Bang-Ah, Dog! — Traditional Puppet Show
When: Thursday, February 22, 3:30pm to 4:30pm
Where: Brooklyn Public Library, Fort Hamilton Library, 9424 Fourth Avenue, Bay Ridge
What: "Hao Bang-Ah" is a common Chinese expression meaning "Great!" or "Well Done!" Celebrate the Year of the Dog with a selection of traditional Chinese "budaixi" glove-puppet vignettes. Attendees will enjoy traditional Chinese New Year customs and foods, sing-along games, and a post-show hands-on demonstration.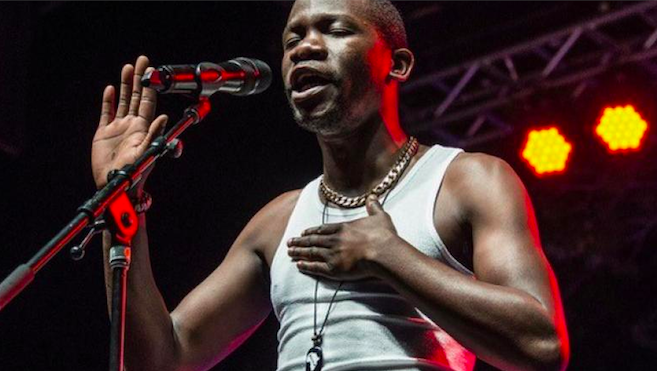 Mokoomba / Mandingo Ambassadors
When: Thursday, February 22, doors open at 7pm
Where: BRIC House, 647 Fulton Street (enter on Rockwell Place), Fort Greene
What: Regarded as one of Africa's best touring acts, Mokoomba's mix of Afro-fusion, funk, ska, pop, and traditional Zimbabwe rhythms is inspired by the Tonga people, their music, and culture. Mandingo Ambassadors kick off the party with their Guinean Afro-jazz grooves.
How Much: Tickets $15 in advance/$20 at door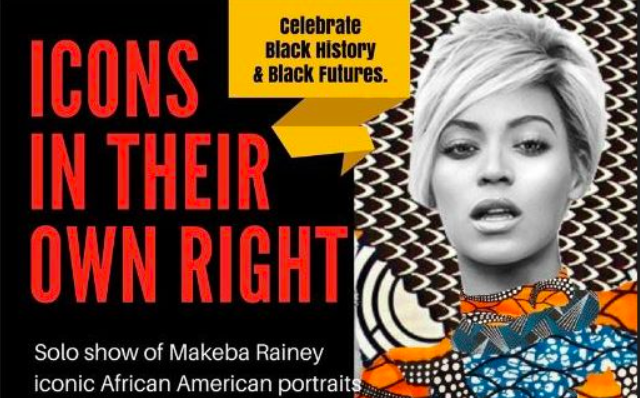 Icons In Their Own Right—Works by Makeba Rainey
When: On view Fridays, 3pm to 6pm, February 10—April 6
Where: The Old Stone House, 336 3rd Street (between 4th & 5th Avenues), Park Slope
What: This series of iconic African-American portraits by Makeba "KEEBS" Rainey combines photos of well-known subjects (President Obama, Grace Jones) exuding confidence and power layered with an African-themed design that contextualizes their attitudes.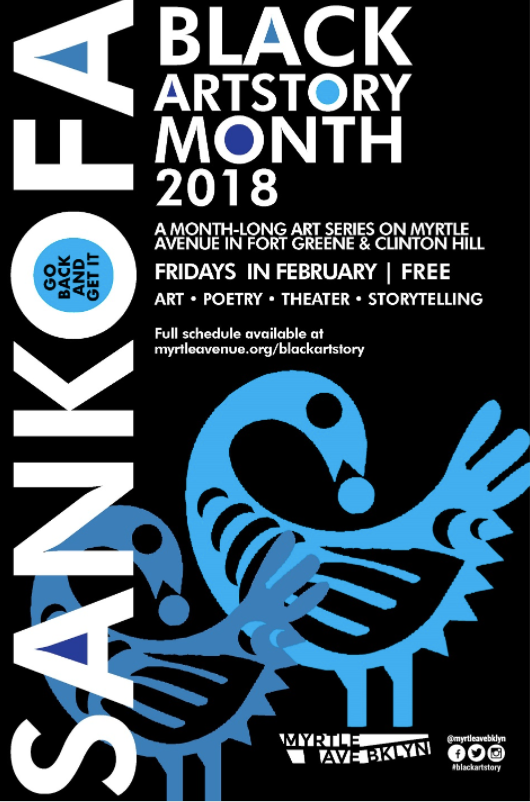 Myrtle Avenue Black Artstory Month 2018
When: Friday, February 23, 7pm to 9:30pm
Where: Brooklyn Navy Yard, Building 92, 63 Flushing Avenue, Fort Greene
What: Myrtle Avenue Brooklyn Partnership's 6th Annual Black Artstory Month comes to an end with Currency | Current See, an evening of live art and conversation. Curated by JACK and featuring artists Oasa DuVerney and Thomas Piper, the event explores flow, value, and exchange, rooted in the understanding that the U.S. monetary system was founded and resourced by the free labor of enslaved Africans and continues to thrive at the expense of socioeconomically disadvantaged communities.
How Much: Free, register here.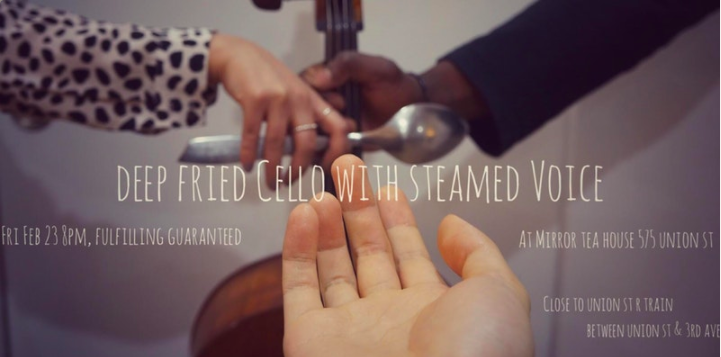 Deep Fried Cello with Steamed Voice
When: Friday, February 23, 8pm
Where: Mirror in the Woods, 575 Union Street, Gowanus
What: Conceptual countertenor Juecheng Chen, cellist Amy Tcheupdjian, and chef Samuel Adedipe present a multi-sensory three-course concert featuring an experimental classical music performance accompanied by a dish (Green Gazpacho, Porcini Risotto, Kabayaki Wings) specially created for each set.
How Much: Tickets $37.50
Shuta Hasunuma: Compositions
When: On view from Friday, February 23 through Sunday, April 8 (opening reception and performance Feb. 23 at 8pm)
Where: Pioneer Works, 159 Pioneer Street, Red Hook
What: Hasunuma's first solo exhibition in the U.S. features works that combine sculpture and videos focusing on everyday sounds. Following the exhibition's reception on Friday, Feb. 23, Hasunuma will perform with Japanese tabla player, U-zhaan, who worked with Hasunuma on the album 2 Tone.
How Much: Free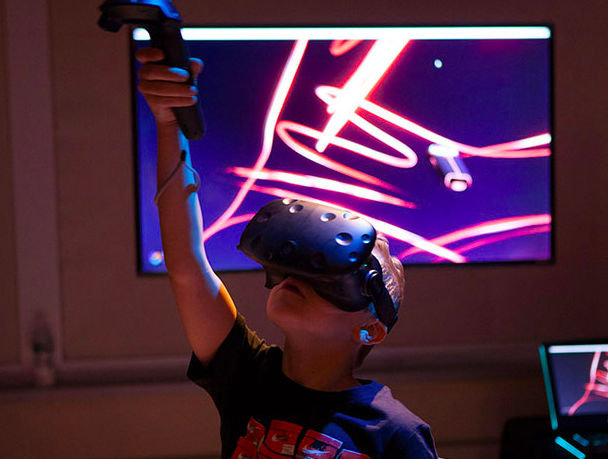 Teknopolis
When: Saturday, February 24—Sunday, March 11
Where: BAM Fisher, 321 Ashland Place, Fort Greene
What: BAM's second annual tech takeover features four floors of immersive works by boundary-pushing digital artists including responsive art, 360° films, music-making apps, and virtual reality worlds.
How Much: Tickets $25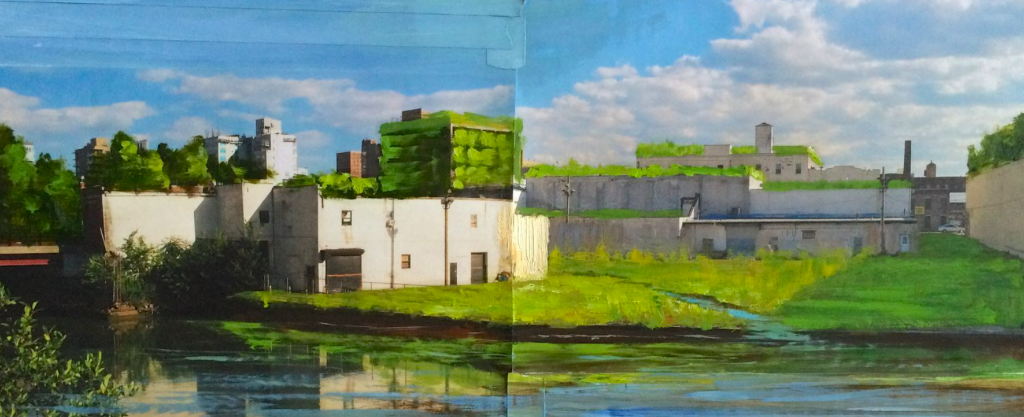 Urbanscapes by Jessica Dalrymple
When: Saturday, February 24, 1pm to 5pm
Where: Gowanus Dredgers Boathouse, 125-153 2nd Street (between Bond Street and the Canal), Gowanus
What: The Gowanus Dredgers present selected works from Jessica Dalrymple's Urbanscapes series—panoramic pieces depicting NYC as a "landscape." Fish People will be serving oyster stew and drinks from 3pm to 5pm during the opening reception.
Chinese New Year Celebration
When: Saturday, February 24, 3:30pm to 4:30pm
Where: Brooklyn Public Library, Ulmer Park Library, 2602 Bath Avenue (at 26th Ave), Bensonhurst
What: Ba Ban Chinese Music Society will perform traditional music, folk songs, and dances in celebration of the Chinese Lunar New Year.
NYC Beer Week Opening Bash
When: Saturday, February 24, 6pm to 9:30pm
Where: Brooklyn Expo Center, 72 Noble Street, Greenpoint
What: The NYC Brewers Guild presents NYC Beer Week. The opening event features samples from more than 70 breweries, a Craft Beer Food Court, music, games, brewery swag, and more.
How Much: Tickets $80 (General Admission)
Kenny Barron (Solo Piano Performance)
When: Saturday, February 24, 8pm
Where: Brooklyn Center for the Performing Arts, Kumble Theater, LIU Brooklyn Campus, 1 University Plaza, Downtown Brooklyn
What: Brooklyn Center for the Performing Arts presents an intimate solo performance by jazz maestro Kenny Barron, an 11-time GRAMMY nominee, NEA Jazz Master, and American Jazz Hall of Fame inductee.
How Much: Tickets $35
Phantom Thread with Live Score
When: Saturday, February 24 at 8pm (sold out) and Sunday, February 25 at 3:30pm
Where: BAM Howard Gilman Opera House, 30 Lafayette Avenue, Fort Greene
What: BAM and Wordless Music present a screening of Paul Thomas Anderson's Oscar-nominated Phantom Thread accompanied by a live performance of the film's score by Jonny Greenwood. New York's Wordless Music Orchestra and principals from the London Contemporary Orchestra will perform Greenwood's Academy Award-nominated score along with selections by Brahms, Schubert, Faure, and Debussy.
How Much: Tickets $52—$85
Brooklyn Symphony Orchestra Performs Strauss, Bernstein, Barber, Respighi
When: Sunday, February 25, 2pm to 3:30pm
Where: Brooklyn Museum Auditorium, 200 Eastern Parkway, Prospect Heights
What: BSO will perform Richard Strauss' Serenade for 13 Wind Instruments, Leonard Bernstein's Symphonic Dances from "West Side Story," Samuel Barber's Adagio for Strings, and Ottorino Respighi's Pines of Rome.
How Much: Tickets $20 in advance ($25 at door), $10 members/seniors