Weekend Art Events: August 23-25 (Small Press Flea, Waterfront Heroes, Battle of Brooklyn Commemoration & More)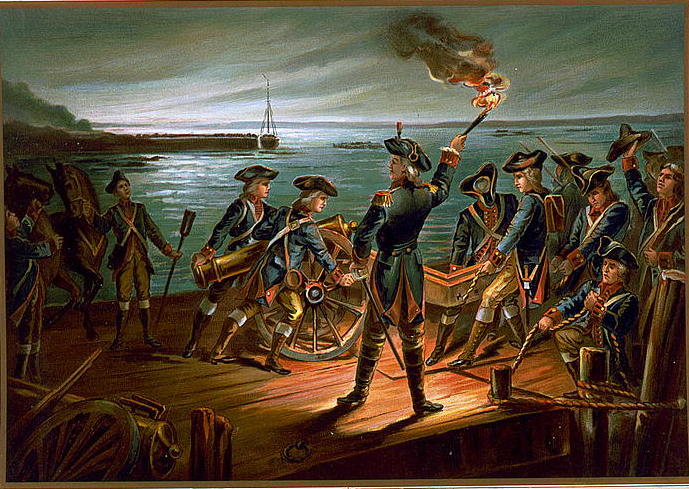 As August winds down take advantage of the various events throughout Brooklyn this weekend! Spend time with family and friends at the last Summer Strolls block party or try something new with Mark Morris Dance Center's Shared Space dance class. This is also the last weekend to check out Oscar @ the Crown at 3 Dollar Bill.
Bklyner Calendar has more events happening around town and you can list one of your own.
Friday, August 23
SHARED SPACE DANCE CLASS at Mark Morris Dance Center, 7:30 pm [Tickets $10]: Join Mark Morris Dance Center for a night of dance, feedback, encouragement, and community. The SharedSpace program offers a platform for choreographers in all dance styles to show their in-progress work. This session will feature choreographers, Alexandra Dombroski, JACKS, Aleixa Freire + Molly Kennedy, Brandon Coleman and Adriane Erdos.
CRAIG CARDIFF at Littlefield, 7:30 pm [Tickets being at $8]: Check our performances by Craig Cardiff, a Canadian singer-songwriter. With guitar in hand, Craig can turn any setting into an intimate affair. His show will open with sets from Nathan Xander and Little Mystery.
Saturday, August 24
SMALL PRESS FLEA at Brooklyn Public Library, 10 am [Free]: A summer market of local publishers and magazines, SPF '19 is the sixth installment of the Small Press Flea, co-presented by BOMB Magazine and BPL that aims to support the local literary community and independent publishers. This year's SPF promises to provide your end-of-summer beach reading, sweet deals, and cold treats while you fill your totes.
TIME SEED at Thomas Greene Playground, 12 pm [Free]: TimeSeed is an ongoing project that uses seeds as a model to communicate across time, preserving the stories of our past and sending messages into the future, as a way of holding us accountable in the present. TimeSeed will engage with local Brooklyn residents, activists, and climate justice/environmental justice groups to document stories of struggle, resistance, and resilience of our communities in the face of climate chaos.
WATERFRONT HEROES at Waterfront Museum, 4 pm [Tickets $7]: This exhibit pays homage to the unsung champions of New York harbor, the women and men who help to sustain working waterfronts, restore historic vessels and other objects destined for the junkyard. Attendees will have a chance to meet the heroes, experience the exhibit and listen to live seafaring music.
SUMMER STROLL 3 at 5th Avenue between 11th and 13th Streets, Park Slope, 5 pm [Free]: Bring friends and family to the last Summer Stroll of the summer! Park Slope 5th Avenue will be closing traffic and opening streets for fun activities, such as performances from Hangin' with Hounds followed by 80s music and a beer tent.
Sunday, August 25
BATTLE OF BROOKLYN COMMEMORATION at Green-Wood Cemetery, 11 am [Free]: The Battle of Brooklyn, fought in 1776 on land that is now a part of Green-Wood, was the first battle of the American Revolution to occur after the signing of the Declaration of Independence. Green-Wood will host a day of commemoration to honor all those who served including parades, cannon fire, horses, and re-enactments. Read more here.
LITERARY FESTIVAL at Roulette, 3
pm [Free]: The 15th Annual Fort Greene Summar Literary Festival will include featured readers, Tina Chang, Shira Erlichman and Nicole Sealey. Attendees will also experience performances from the Brooklyn Ballet Youth Ensemble and young writers from the summer youth program (ages 6-18 years).
Upcoming:
BROOKLYN ARMY TERMINAL BLOCK PARTY – Join us on Sunday, September 8 from 12-6 pm at the Brooklyn Army Terminal Block Party! The event will include local food and beer vendors, live musical performances, family activities, guided yoga, and more. Get your FREE ticket here! (Promoted listing)
Ongoing…
OSCAR @ THE CROWN at 3 Dollar Bill, through August 25 [Tickets begin at $25]: Directed by Shira Milikowsky, this performance combines sequins, reality television, and the complete works of Oscar Wilde. OSCAR @ The Crown is an immersive nightclub musical detailing the rise and fall of one of history's most flamboyant characters.
CONEY ISLAND HISTORY PROJECT: SALVATION BY THE SEA at Coney Island, through Sept. 2 [Free]: View historic artifacts, photographs, maps, ephemera and films of Coney Island's past and this year's special exhibition Salvation by the Sea: Coney Island's 19th Century Fresh Air Cure and Immigrant Aid Societies. This exhibit explores an era of Coney Island's history by examining the role that the beachfront played in saving lives and providing a livelihood for the waves of immigrants who came to America between the 1870s and 1920s.
"NO MORE WATER" EXHIBITION at Old Stone House and Washington Park, through Oct. 12 [Free]: This exhibition brings together emerging artists Tahir Carl Karmali and Justin Sterling to respond to The Old Stone House's unique space. Both artists use reclaimed and abstracted vernacular materials––including used cell phone batteries and broken windows––to symbolize local and global policies that contribute to inequality and displacement.