Wednesday: FEMA Representative To Field Questions At Next MBCG Meeting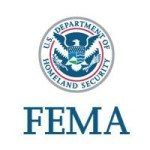 A representative from FEMA will be on hand to answer questions at the next meeting of the Manhattan Beach Community Group (MBCG), February 26, 8:00 p.m. at Public School 195, 131 Irwin Street at Hampton Avenue.
If you want to know about flood insurance premiums, why some received more FEMA money than others, what FEMA "flood elevation planes" are, and how do they affect future flood insurance premiums, then this is a meeting you won't want to miss.
The MBCG encourages members of the community to attend and participate in their monthly civic meetings. For more, contact MBCG at (718) 200-1845 or manhattanbeachbrooklyn.org@gmail.com, or visit www.manhattanbeachbrooklyn.org.