Wednesday Crime Blotter: NYPD Officer Resists Arrest, Empty-Handed Bank Robber Cuffed & More
EAST WILLIAMSBURG – The man wanted in connection with a pair of ineffectual bank robberies was arrested yesterday, police reported.
Christopher Kelly, 41, of East Williamsburg, was arrested and charged with two counts of attempted robbery, said police. Kelly was a suspect in the attempted robberies of a Chase Bank on Myrtle Avenue in Clinton Hill and a Bank of America on Knickerbocker Avenue in Bushwick earlier this month.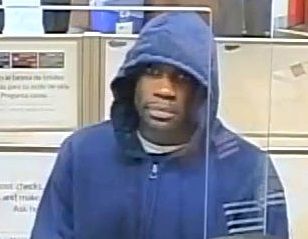 DOWNTOWN – An NYPD Sergeant was arrested on Monday outside of the King's County Sherrif's Office on Joralemon Street for refusing to move his double-parked Jeep Cherokee.
Sgt. Anthony Peters, 46, was charged with resisting arrest, obstructing governmental administration, fleeing an officer in a motor vehicle and disorderly conduct after the incident.
The officer tried to flee the scene, nearly reversing into a pedestrian as he sped away, then blew through a stop sign, sources told the NY Post. When the cuffs came out, Peters allegedly pushed the arresting deputy, flailing his arms and legs wildly.
EAST WILLIAMSBURG – Police are looking for the man who broke into a Flushing Avenue coffee shop on Monday, February 26.
Around 11:30 pm, the suspect broke a glass door in the rear of 1087 Flushing Avenue, gaining access to the Kávé Espresso Bar. While security footage shows the man within the premises, no property has been reported stolen at this time.
Police described the suspect as a man with a light complexion, about 5'8″ tall and 190 pounds, with a medium build and short, black hair. See the video below:
FLATBUSH – Police are on the lookout for four suspects who robbed a Flatbush food mart at gunpoint earlier this month, even shooting one of the employees.
On Saturday, February 17, around 6:00 pm, the four suspects entered the Mega Food Mart at 1017 Rogers Avenue, said police. Two of the suspects entered the back office, pulling a gun and demanding money from the 59- and 54-year old men inside. Out front, one of the suspects pulled out another handgun, demanding those present remain where they were, while the fourth suspect stepped outside to act as a lookout, said police.
In the back office, the two robbers stole $1,000 cash and ended up shooting the 54-year old man in his right shoulder, said police. The whole crew fled north on Rogers Avenue, while the victim was removed to Kings County Hospital in stable condition.
Three of the four suspects are described by police as black men between 18 and 22 years old, all 5'10" to 6'1″. They wore black hooded jackets, while one had on eyeglasses. The fourth individual was described as a Hispanic man, 18 to 22 years old, with a red baseball cap and blue jeans. Video of the incident can be seen below:
SUNSET PARK – Police are looking for a man wanted in connection with an incident of forcible touching that occurred earlier this month on the N train.
On Friday, February 16, around 5 pm, a man on a southbound N train rubbed himself up against the buttocks of a 50-year old woman, said police. The suspect exited the train at 59th Street Station in Sunset Park, where the woman took pictures of the perv with her cell phone. When he noticed, he fled the station.
Police described the suspect as a white man in his 20s, about 6'0″ and 170lbs. He was last seen wearin, a dark-colored hoodie and sweats, blue and white sneakers and a blue "Giants" cap. He had on a gray backpack with blue stripes. Pictures can be seen below: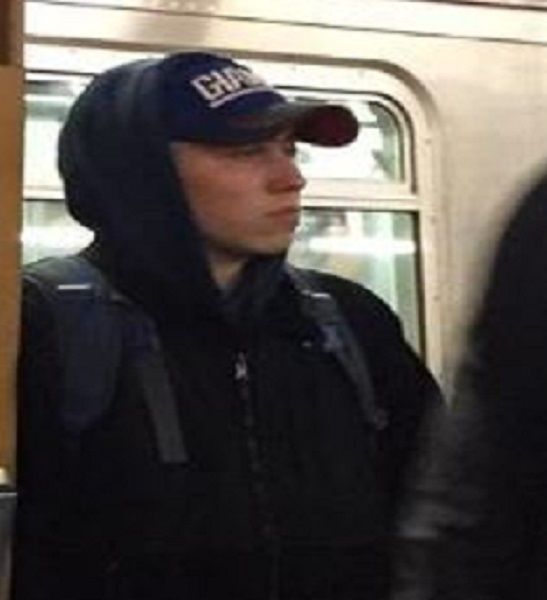 Anyone with information in regard to any of these incidents is asked to call the NYPD's Crime Stoppers Hotline at 1-800-577-TIPS (8477) or for Spanish, 1-888-57-PISTA (74782). The public can also submit their tips by logging onto the Crime stoppers website at WWW.NYPDCRIMESTOPPERS.COM or by texting their tips to 274637 (CRIMES) then enter TIP577. All calls are strictly confidential.