Wednesday Crime Blotter: Bank Robberies Across Brooklyn, A Clothing Sale Gone Wrong and More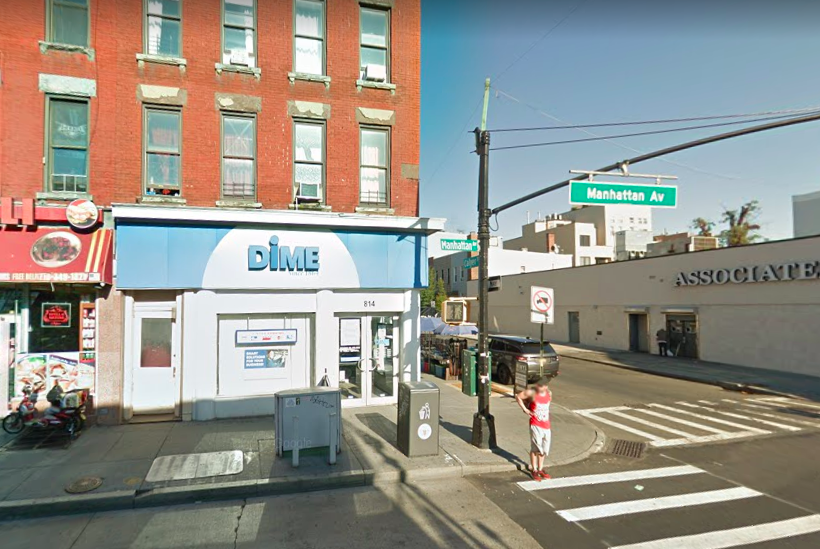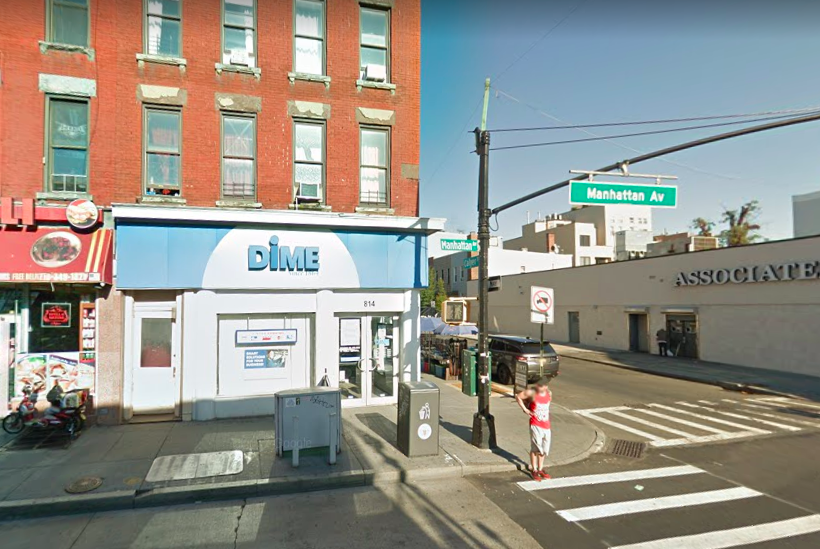 GREENPOINT – Police are looking for the man who robbed a Dime Bank in North Brooklyn just after midday yesterday.
At 1:10 pm on Tuesday, January 9, a man entered the Dime Bank at 814 Manhattan Avenue, at Calyer Street, with his face covered by a scarf, said police. The man passed a note to the teller demanding money and the teller complied, handing over an unknown sum of cash, said police.
The suspect fled down Calyer Street, but not before being recorded on surveillance video, which can be seen below. Police described the suspect as a black man, 30 to 40 years old and 5'7″, last seen wearing a dark colored jacket, a gray hooded sweatshirt, a black knit cap and a black and white scarf.
BED-STUY – Another bank robbery occurred earlier this week, this time in Bed-Stuy.
The suspect walked into the Roosevelt Savings Bank at 1268 Broadway, near Lexington Avenue, at 4:20 pm on Monday, January 8, said police. He made a verbal demand for cash from the teller, who handed over $4,050 to the man. After fleeing, the man was last seen on Lewis Avenue, between Greene and Lexington, said police.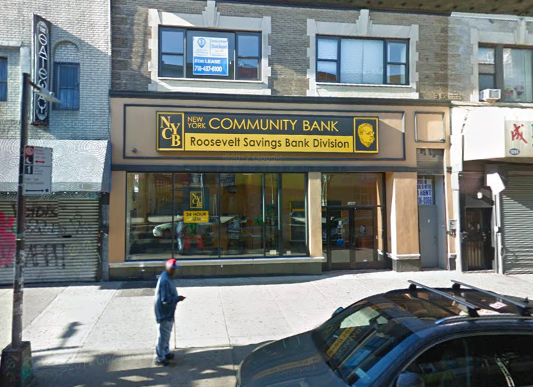 The suspect is described by police as a black man standing between 5'7″ and 5'9″, weighing about 180 lbs. He is bald, with a black mustache, and was last seen wearing dark sunglasses, a black peacoat, and a black hat with "BROOKLYN" written across the front in white.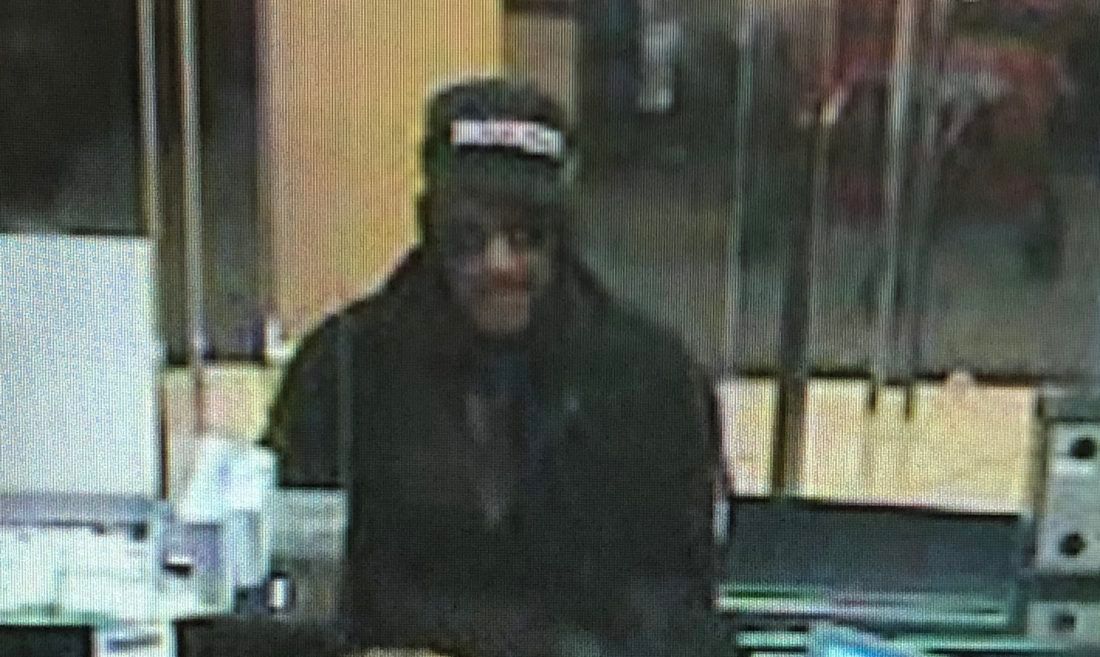 GRAVESEND – Police are looking for three men who stole money from a gas station attendant on 86th Street after the man had a seizure.
On Saturday, January 6, the men pulled their white Infinity SUV into the Allegiance gas station on 86th Street and McDonald Avenue, looking for gas, around 10:30 pm. When a 39-year old male employee dropped to the ground from an apparent seizure, one of the men took $140 from his hand, while a second stole the man's wallet, said police.
The men got back in their vehicle and fled, but one of the men was seen on surveillance footage taken from inside the store. Police described him as a white man in his twenties, 5'11" and 160 lbs, last seen wearing dark clothing.
MIDWOOD – Police are looking for a suspect after a burglary in Midwood last weekend.
At approximately 5:00 pm on Saturday, January 5, the suspect gained entry to 129 Elmwood Avenue through an unlocked side door, said police. Once inside, he stole $300 cash from three offices.
Police described the suspect as an Asian man, last seen wearing a dark jacket over a hoodie, jeans, and a black baseball cap with the letters "NY" on it in white.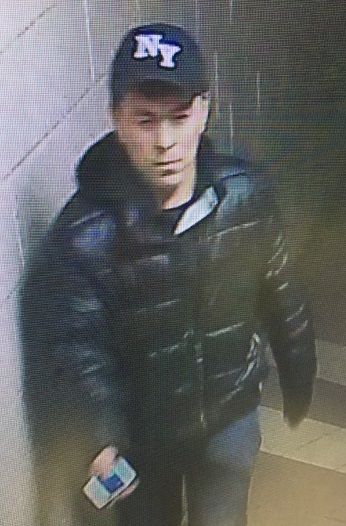 BROWNSVILLE – Police are looking for a group of men wanted in connection with the violent robbery of a 16-year old last week.
On Friday, January 5, just before 7:00 pm, a group of four men approached their victim outside of 454 Rockaway Avenue, south of Pitkin Avenue, said police. They punched the 16-year, giving him a laceration above his right eye and on the left side of his face, before stealing his cell phone and fleeing.
The victim was treated at Interfaith Hospital and released. Police have released surveillance video obtained nearby that shows the suspects:
EAST NEW YORK – After a meet-up for a clothing sale in a subway station went awry, police are looking for the 21-year old who assaulted his potential customer.
At 3:30 pm on Sunday, December 31, a 14-year old arrived at the Euclid Avenue Station to potentially buy a hooded sweatshirt from 21-year old Brandon Lawrence. When the young buyer decided against the purchase, Lawrence punched him, giving him a cut and loosening a tooth.
Brandon Lawrence is described by police as a black man, 5'10", with brown eyes. He can be seen on surveillance video below:
Anyone with information in regard to these incidents is asked to call the NYPD's Crime Stoppers Hotline at 800-577-TIPS or for Spanish 1-888-57-PISTA (74782). The public can also submit their tips by logging onto the Crime Stoppers Website at WWW.NYPDCRIMESTOPPERS.COM or texting their tips to 274637(CRIMES) then enter TIP577. All calls are kept strictly confidential.