We Knew We Had Seals, Now We Have Seal Watchers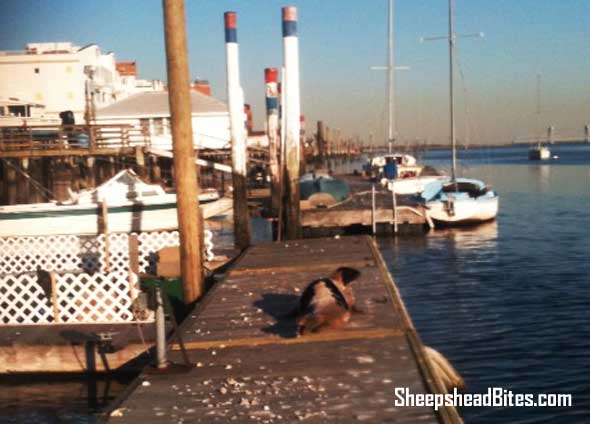 It'll soon be a year since we first reported a seal sighting at the dock of the Miramar Yacht Club. The adorable animal was seen just lounging around, getting his tan on. At the time a yacht club member said he has never seen a seal in the waters of Sheepshead Bay; it was unheard of.
Then in March of 2011 there was another seal sighting, but this time it was at Brighton Beach. A month after that it seemed the same seal that appeared at the Miramar Yacht Club resurfaced again in Sheepshead Bay.
Apparently, a Rockaway cruise vessel is taking advantage of the seals' affable nature, and is giving tours to those who don't want to wait for them to sun themselves on lonely Sheepsheady Bay marinas.
During a recent American Princess cruise in which a New York Post reporter tagged along, seal-spotters laid eyes on a dozen of the water-bound furballs.
"The nicest part is that they are just as interested in us as we are in them," said Jack Goldstein, the captain of the American Princess. "Sometimes, it feels like they are staring back at us."
The cruise leaves from the Rockaways and proceeds towards Staten Island. The vessel stays idle around Swinburne and Hoofman, the two man-made islands off of the Staten Island coast that have played home to the seals for the past 10 years.
Paul Sieswerda, the cruise's tour guide, says there has been a great increase in seal sightings in Jamaica Bay since 2006.
"There is a growing population of harbor seals in the East Coast," said Sieswerda.
He has devoted much of his life to the mammal. In the summer of 1976, he kept and raised a baby seal in his bathtub until he was able to find a proper aquarium for the animal. Also, in 1994 Sieswerda cared for a seal named Andre, which was the idea behind the children's film Andre.