Water Shutdown Planned For 5th Ave Between Prospect & Park This Wednesday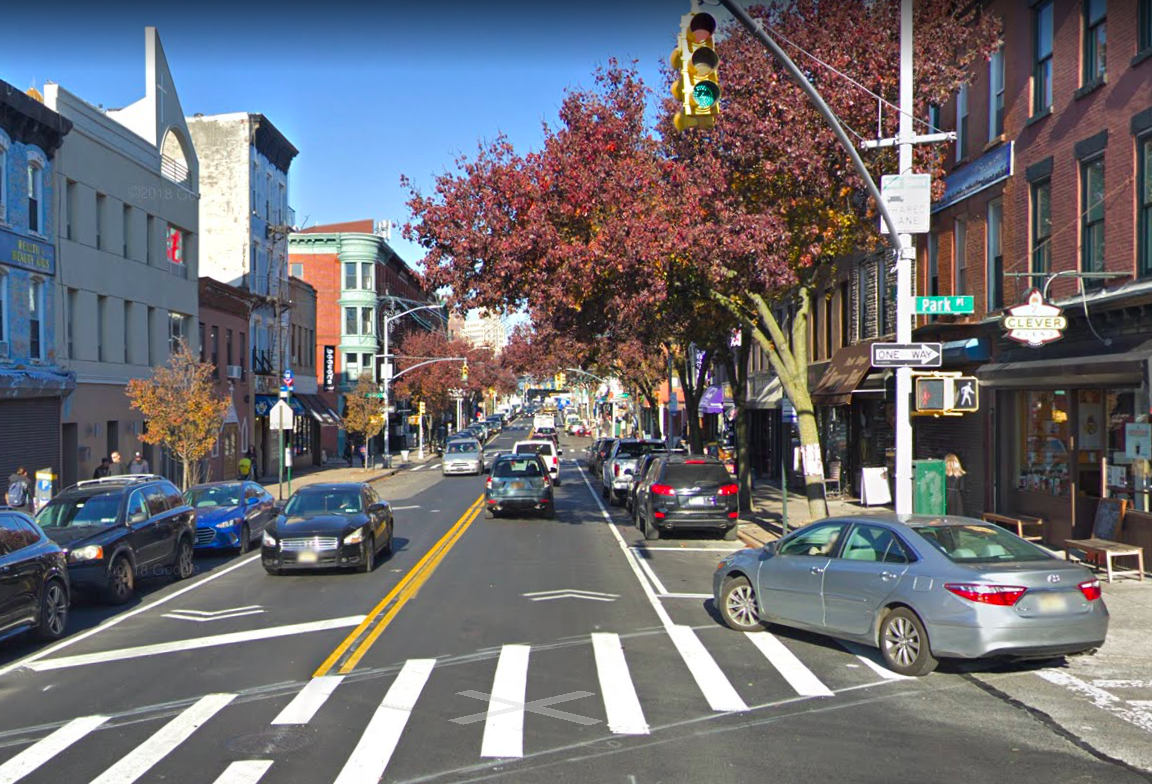 PARK SLOPE – The NYC Department of Design and Construction (DDC) has posted flyers announcing an interruption in water service on the 5th Avenue block between Prospect and Park Place this Wednesday, June 27 (weather permitting).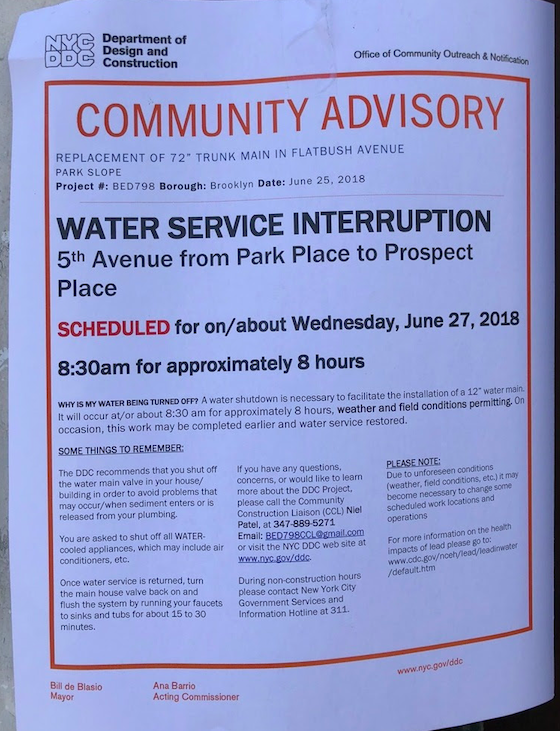 The notice states that the water is scheduled to be shut down "on/about" 8:30am and could last for approximately 8 hours. This would affect a number of businesses on the block, including Clever Coffee, Badlands, Pizza Town, Milan Optique, Miriam, Beacon's Closet, Bee Healthy Pediatrics, as well as the Pentecostal Church of the Apostolic Faith and the Park Slope Christian Tabernacle.
The water service interruption is to "facilitate the installation of a 12″ water main," the notice explains. As neighbors and business owners are aware, work on the area's water lines has been a long, ongoing process.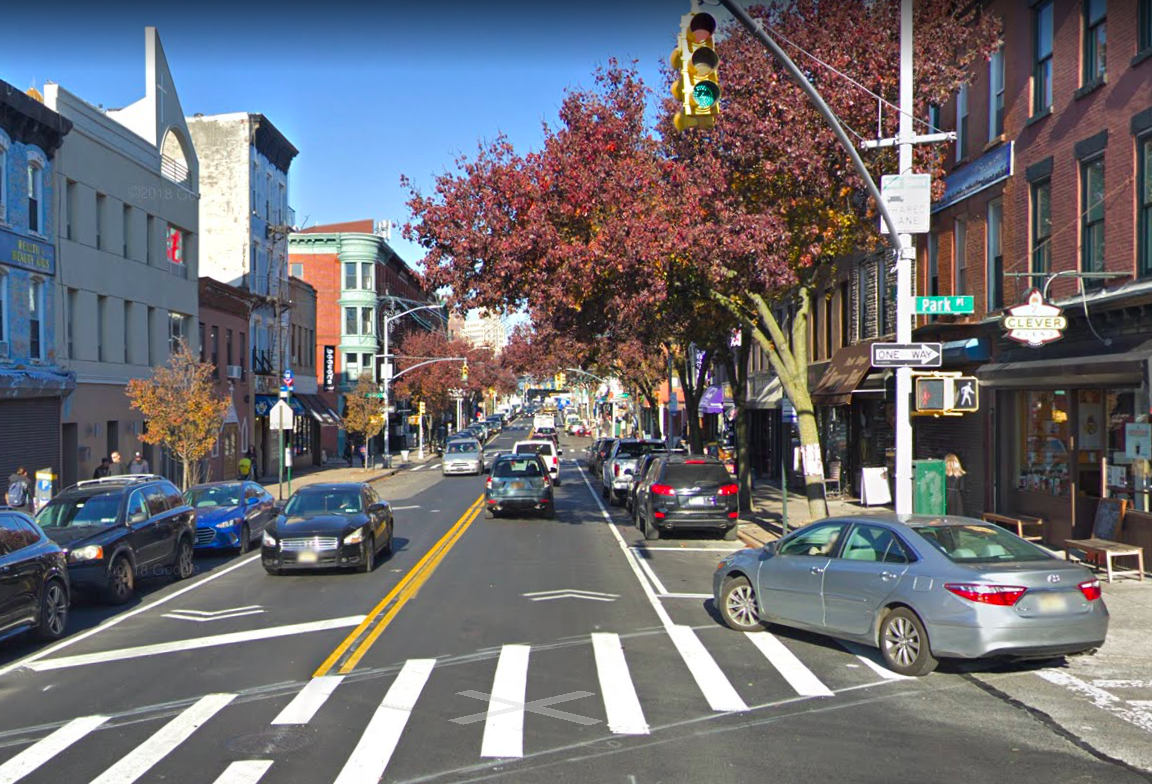 To prepare for tomorrow's shutdown in water service, the DDC advises locals to:
Shut off the water main valve of your building to avoid potential problems with sediment getting into your plumbing
Turn off all water-cooled appliances, which may include air conditioners
After water service is restored, turn the main valve of your building back on and run the faucets in your sinks and bathtubs for approximately 15 to 30 minutes to flush out the system.
Neighbors can call the DDC Community Construction Liaison Niel Patel at 347.889.5271 or email at BED798CCL@gmail.com with any questions or concerns.