Watch Would-Be Bike Thief Scurry Away After Being Spooked By Homeowner [Video]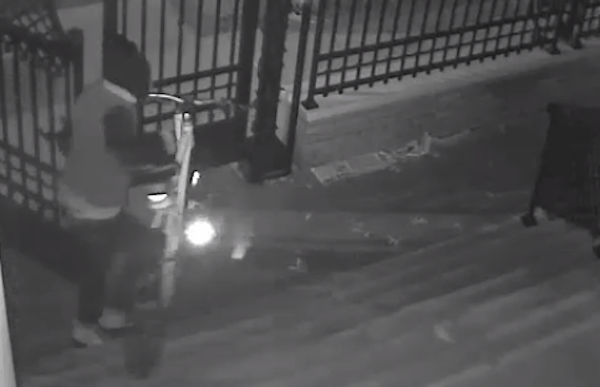 https://youtu.be/mkJDKIWtFtM
A gutless bike thief panicked and fled after being spotted by a Manhattan Beach homeowner earlier this month, police say.
The suspect snuck into a detached garage at a home on Girard Street just before 6am on January 11, according to authorities. He pulled out a bicycle and tried to sneak away. However, the owner emerged from the house just as thief was walking past the gate, according to police. Video provided by the NYPD shows the spooked burglar throw down the bike and run away.
The video also shows the suspect, who is wearing a black hoodie and jacket, emerge from a car parked across the street. Cops describe the thief as a black man who is about five feet, ten inches tall, and 170 pounds.
Anyone with information is asked to call the NYPD's Crime Stoppers hotline at 800-577-TIPS. The public can also submit their tips by logging onto the Crime Stoppers website or by texting their tips to 274637 (CRIMES) and then entering TIP577.