A "War of Rosés" Buds in Fort Greene and Clinton Hill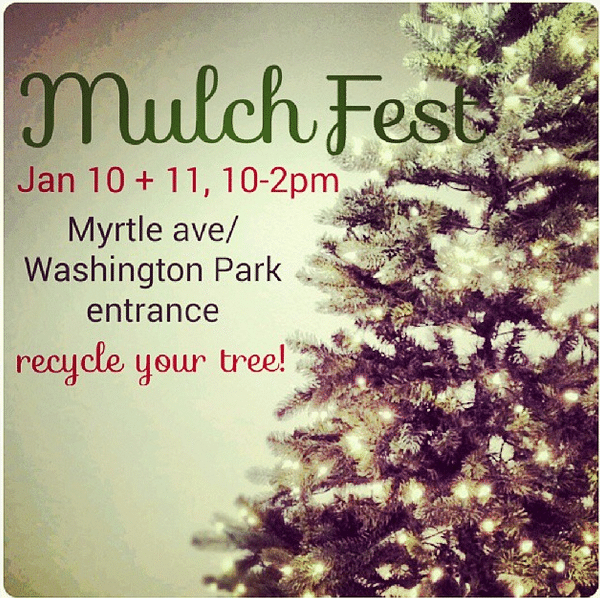 In many parts of Fort Greene and Clinton Hill, you can't even walk a few blocks without seeing a wine store. Saturated with wine shops, competition between sellers is growing, leading to a "war of rosés" in the nabe.
"I would say there is not a lot of room left in this particular ZIP code," said Karin Torres, the owner of Corkscrew Brooklyn. "This is getting very packed with wine shops, and I think we have reached the point of what the neighborhood could carry."
Since 2004, almost a dozen wine-sellers have opened on the main streets of Fort Greene and Clinton Hill: Including three on Myrtle Avenue, two on DeKalb Avenue, two on Fulton Street and a wine bar on Lafayette Avenue. They all contrast with the five traditional liquor stores, which have large signs that say "Liquors" in big red letters and bulletproof glass protecting their cashier desks.
Torres obtained her wine license on Sept. 14 to open Corkscrew Brooklyn at 489 Myrtle Avenue. One week later, she went back to the state liquor authority, this time not for her store, but to oppose the arrival of the wine shop Tipsy – which opened this month only four blocks away, at 584 Myrtle.
"I haven't opened my doors yet," she said to the judges. "I believe this would be beneficial for everybody just to give a little time to see if the area could actually support these stores that are just been opening or trying to open."
Although they have faced scrutiny before they even opened Amanda Neville and Alan Greene, who own Tipsy, are very confident.
"It is my fourth business," said Neville, who owns branding agencies. "Most people who open wine stores love wine and are passionate about wine, but maybe they don't have this business background."
Neville noted that her approach to the business will differentiate her shop from others, adding that the distance between the two stores is reasonable and Bedford-Stuyvesant – right across the road from her store – is underserved.
The state liquor authority judges sided with Tipsy's owners and approved the new license.
"Even though you're maybe competing," one of the judges said to Torres at the meeting. "I think you both could exist."
The competition is also strong on DeKalb Avenue. Emilia Valencia and Michael Yarmark, owners of Thirst Wine Merchants, launched in 2006, complained about Heritage Wines, which opened last March on the same street, just a three minute walk away.
"I think – personally – that it is too close," Valencia said. "Customers also said it's in bad form."
"They have similar taste in wine, and I don't think they're doing something different," she added.
Giancarlo Luiggi, the manager of Heritage Wines, and Karl Wurst, the shop's wine buyer, said they have made an effort to carry different wine and don't understand the complaints.
"When the project started, Giancarlo went to [Thirst Wine Merchants], but they said he was no longer welcome and he had to leave," Wurst said.
Wine shops tend to diversify offerings to target niche customers. In Fort Greene and Clinton Hill it is no different. For example, Thirst Wine Merchants chooses local and organic producers. Heritage Wines imports wines from Eastern European countries such as Georgia and Slovenia. Corkscrew Brooklyn specializes in female producers and champagne. Neville said Tipsy doesn't have any particular philosophy, but offers interesting bottles with food pairing suggestions for each bottle.
Michael Robertson, the manager of The Greene Grape, said the wine shop had expanded its delivery service and now offered three times as many liquors as in 2004. Johnny Lopez, manager of the Best Buy Wine Spirit Warehouse, opened 97 years ago, said the warehouse now offers exponentially more wine.
"I can't say how many bottles – look, they're everywhere," said Lopez, manager of the warehouse since 1995.
Most of the wine shops' owners said they were not trying to elbow in on other shops, they are simply responding to a trend. According to the New York Wine Foundation, wine retailers have benefited from new consumer behavior – eating and drinking at home more and more since the recession hit in 2008.
Luiggi said people are becoming more aware of good wine, just as they did with coffee after Starbucks arrived in the early '90s.
"New Yorkers educated themselves very quickly and highly in terms of coffee," said Luiggi, who has been in the wine industry for 15 years. "A similar movement is beginning to happen with wine."
Robertson said Brooklynites today are more knowledgeable and adventurous about wine than they were 10 years ago. Torres also said it is all part of a new lifestyle –  pairing wines with food and sharing their interest with friends.
Valencia said she thinks that because of that trend, some new business owners think opening a wine shop is an easy way to make money. Because her store is still operating on a thin margin, she's hoping that the customer base continues to grow.
"It would be great if we could see people lining up outside as they do for their coffee in the morning," she said.
Most of the wine shops' owners said they can coexist because of the variety of customers and demands. "All the better," said Luiggi.
But Ron Schweiger, a Brooklyn borough historian, said that if a neighborhood becomes too saturated with a specific kind of store, some will have to close.
"It happens when you have too many of the same thing in one an area," he said. "Except for pizzas in Brooklyn!"