Want A New Pedestrian Plaza In Kensington? Attend This Public Workshop On Wednesday, April 29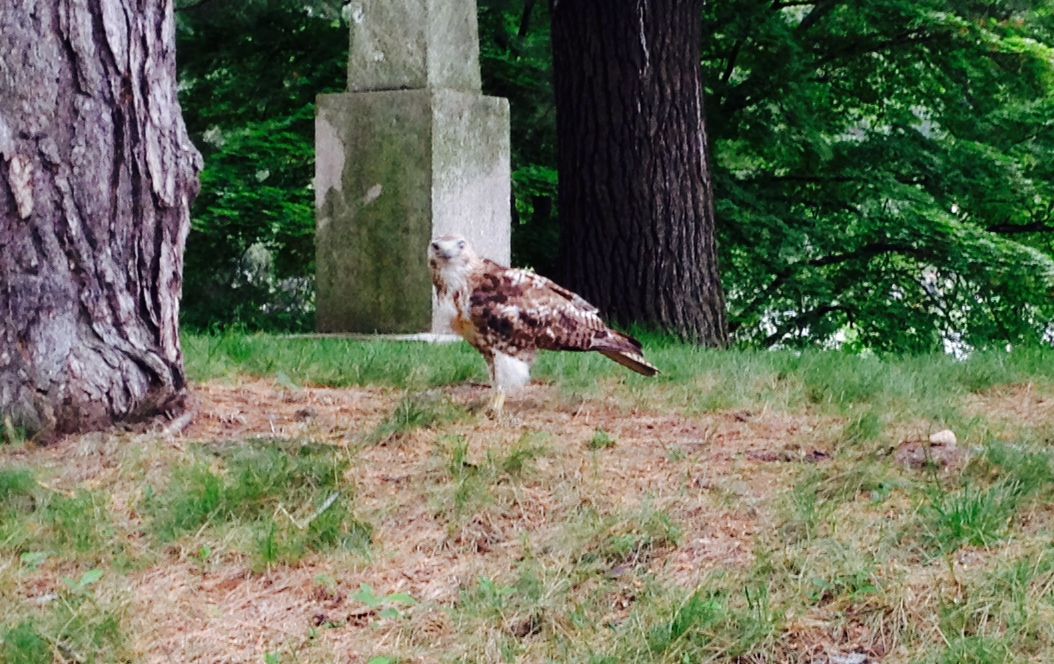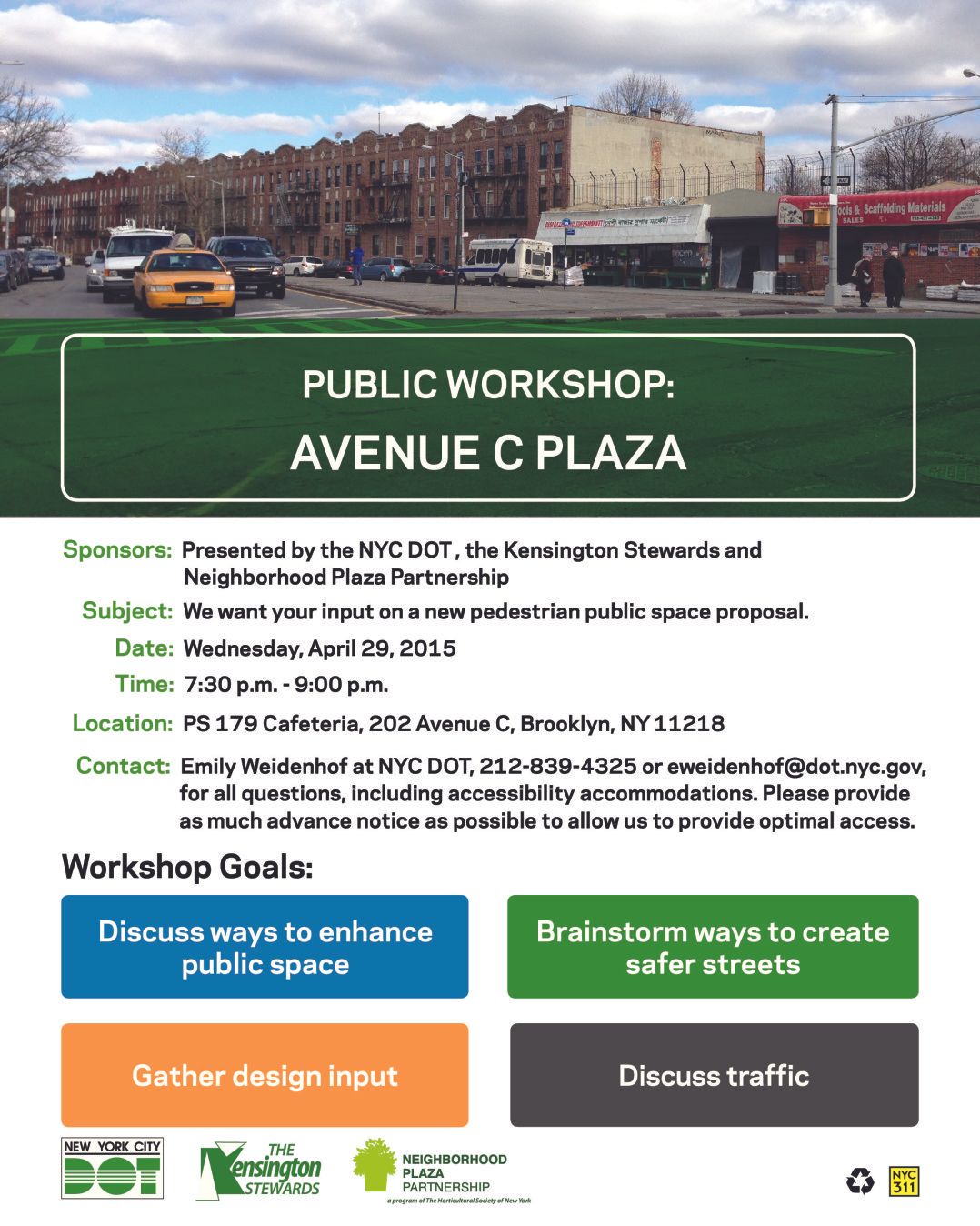 For all our neighbors who love spending time outdoors, we have good news for you!
The city Department of Transportation is looking at building a pedestrian plaza at McDonald Avenue and Avenue C — and the city, along with the Kensington Stewards and Neighborhood Plaza Partnership, want to hear your opinions on the proposal at a public workshop on Wednesday, April 29 at 7:30pm. The workshop will take place at PS 179 (202 Avenue C between E. 2nd and E. 3rd Streets).
"Kensington residents have an opportunity to get a second pedestrian plaza in our neighborhood," Joy Rich, chairperson of the Resident Outreach Committee for The Kensington Stewards, wrote to us. "All we need to do is go to a meeting at P.S. 179 and explain that we want it. Community support makes a difference."
This space would be the second pedestrian plaza in our neighborhood, with the first, Kensington Plaza, being built by the DOT on Beverley Road, near McDonald Avenue, in 2012. This time around, if neighbors support it , the city will again create the community green space.
Following the April 29 workshop, the DOT will present to Community Board 12's Transportation Committee in mid-May, and city officials will then present to the full board during CB 12's general meeting on May 26.
Should the proposal land the green light from the community, the DOT would provide moveable tables and chairs, umbrellas, and planters for the unused concrete triangle on McDonald Avenue, near Avenue C, Joy said. The Kensington Stewards — a group of local volunteers who spearheaded efforts to get the Kensington Plaza Built, plant daffodils and other flowers in the community, hold sidewalk clean-up days, and more — and the Neighborhood Plaza Partnership, a program of The Horticultural Society of New York, would manage the new plaza and keep it clean.
If you'll need help with physical access to the workshop, contact Emily Weidenhof at the Department of Transportation by calling (212) 839-4325 or emailing eweidenhof@dot.nyc.gov.