Wanderlust Festival Draws More Than 8,000 Yogis To Prospect Park
Sunday, September 11 marked the third annual Wanderlust Festival in Prospect Park, a "field day for your mind, body and soul" combining yoga, a 5K run, dancing, outdoor activities like hooping and slack lining, and a marketplace full of green vendors that created a unique atmosphere.
The festival advertises itself as being the only "mindful triathlon" in the world, and takes place across the U.S. Brooklyn showed its wanderlust spirit with another strong turnout this year in Prospect Park, with 8,300 people who came out to beat the heat with several DJ acts and yoga.
"I love love love Wanderlust. I have gone every year—three years," said Hilah Hadaway, Prospect-Lefferts Gardens neighbor. "We all practice yoga for unique reasons. A festival like Wanderlust allows us to break the chains of a serious practice to dance and sing and laugh. It's electric."
While Sunday marked the fifteenth anniversary of September 11, many people still came out to Wanderlust in droves. And for many attendees, the festival helped brighten their spirits.
"This year's instructor was MC Yogi, a hiphop artist and yogi. He brought a lightness and light to what could have been a serious day, as the event was on September 11," said Hadaway.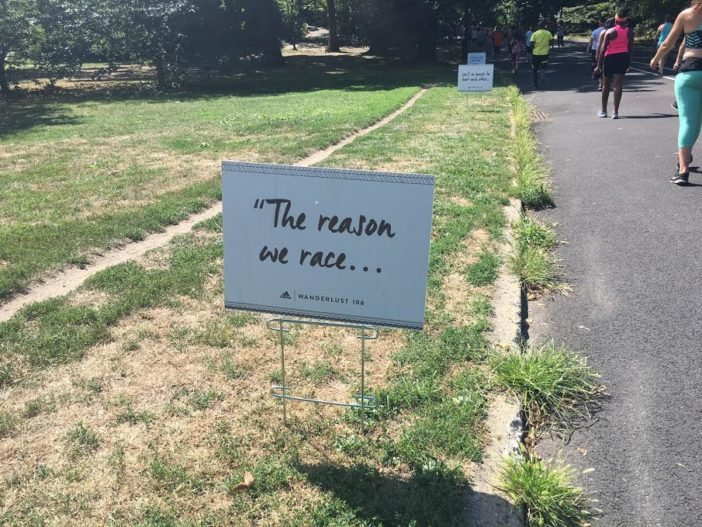 The vibrant energy of the event was also something Nina Goffi, local yoga instructor, picked up on. "Wanderlust is pure magic," Goffi said. "This was my second year in attendance and it was refreshing to see the festival loosen traditional roots."
Goffi also noted the innovations to yoga welcomed at the festival. "Faith Hunter's modern Vinyasa tied mindful alignment with humor — goddess squat invitation to twerk or an accessibility factor we all strive for as teachers and students."
The combination of festival culture and yoga, and the breakaway from more structured yoga settings, sets Wanderlust apart from other yoga festivals. With such a successful turn out this past weekend, many locals are happily looking forward to return of Wanderlust for years to come.
"The weather was as warm and inviting as the festival itself," Goffi said. "You'd be hard pressed to find a participant that wasn't brightened by the day's activities in Nethermead Meadow."