Volunteers Answer Dr. King's Call For Day Of Service At Sheepshead Bay H.S.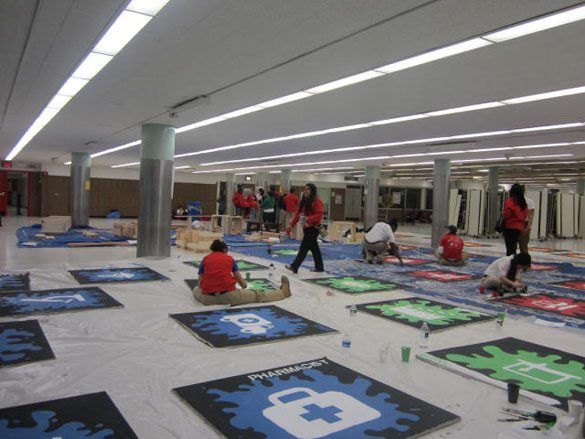 Yesterday was Martin Luther King Day, and while many people stayed home and enjoyed their day off, others rolled up their sleeves and answered Dr. King's Call for Service. Over 600 volunteers came to Sheepshead Bay High School to paint, cobble and clean for the 10th annual MLK Day of Service.
"The students and teachers that work here and attend school here, live in communities that were most affected [by Superstorm Sandy]," said Erica Hamilton, executive director of City Year New York, to CBS 2 News.
Among the good deeds performed by the volunteers, which culled together students and community members, were the painting of murals designed by students and the building of benches and bookshelves to help spruce up the Sheepshead Bay High School. They also painted handbags and made cards for special needs students.
The murals, all painted by students, reflected different themes including careers, performing arts and literature.
Maribel Pena, Sheepshead Bay High School's PTA president, sent us these photos of the dazzling murals and other examples of service: