Volunteer to Green Newkirk Plaza on Saturday, May 5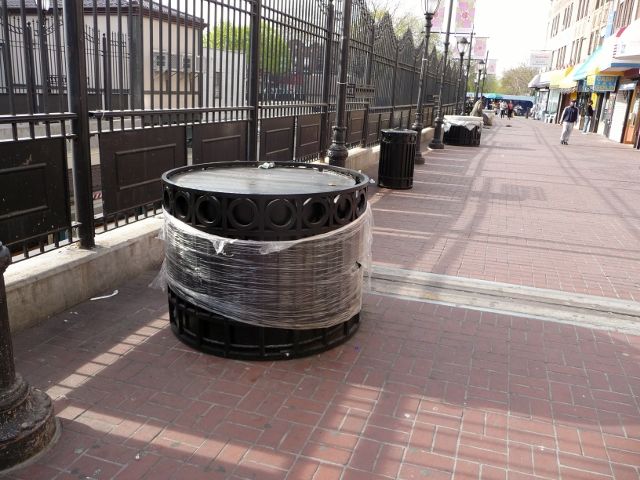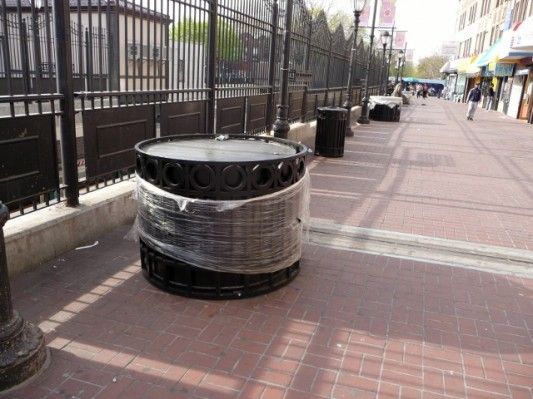 There are planters big and small on Newkirk Plaza, but they're all still empty, and it's going to require the help of neighbors to fill them with flowers and trees. Some neighbors have already pitched in a great deal to get those plants, and on May 5, they're hoping to welcome more neighbors to help on the fun part–the planting.
The amenities package for the Plaza covered the planters, the clock, the benches, and the bike racks, but no money was available for plants or dirt. Robin Redmond at the Flatbush Development Corporation brought this to the attention of the neighborhood association presidents at a meeting, and this group formed Friends of Newkirk Plaza. They wrote two grants, raised money from neighborhood associations, businesses, and individuals and made a plan to green the Plaza.
Click the flyer below to enlarge for details about what you'll be doing and the tools that are needed, then RSVP to Nicole Francis at spankytomato68@gmail.com, and join the planting from 9am to 3pm on Saturday, May 5!