Vegan Updates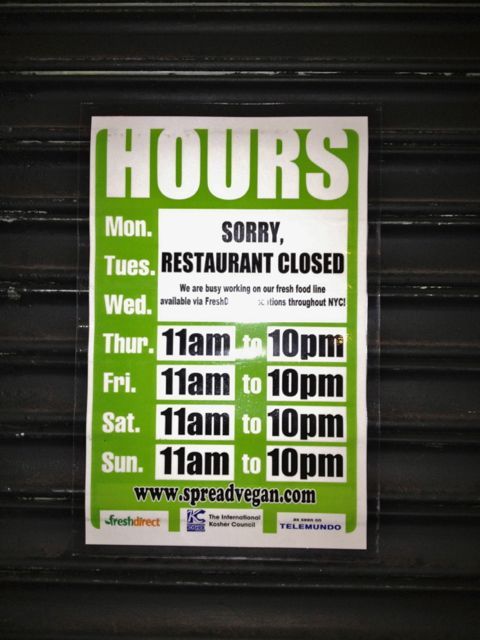 Vegans, friends of vegans, and the vegan-friendly! The V-Spot's got good news, and they've got bad news. Or at least, they've got news that's bad if you're looking for a tofu scramble on Monday, Tuesday, or Wednesday. If you're looking for some V-Spot empanadas at home, I guess it's also good news. Really, there's just news — you judge.
A patio! But also: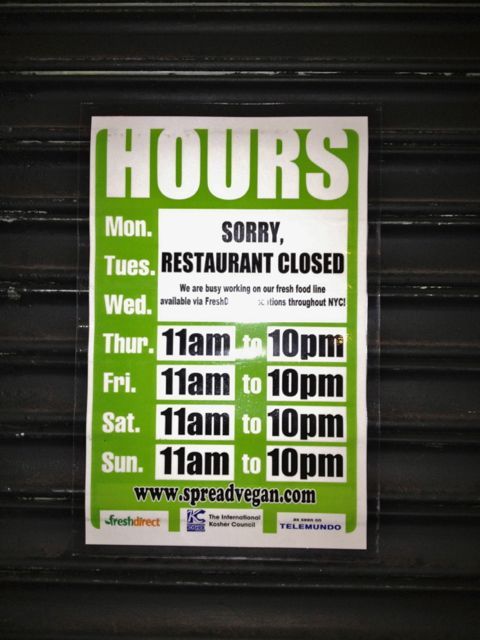 Mondays, Tuesdays, and Wednesdays, V-Spot will be closed to "spread vegan" via their apparently-expanding at-home fresh food line, available via FreshDirect and "locations throughout NYC!"
So 'sNice may no longer have the monopoly on 5th Avenue outdoor vegan dining, but then, they're still the only game in town for early-to-midweek seitan.