Update on the Tot Lot on Cortelyou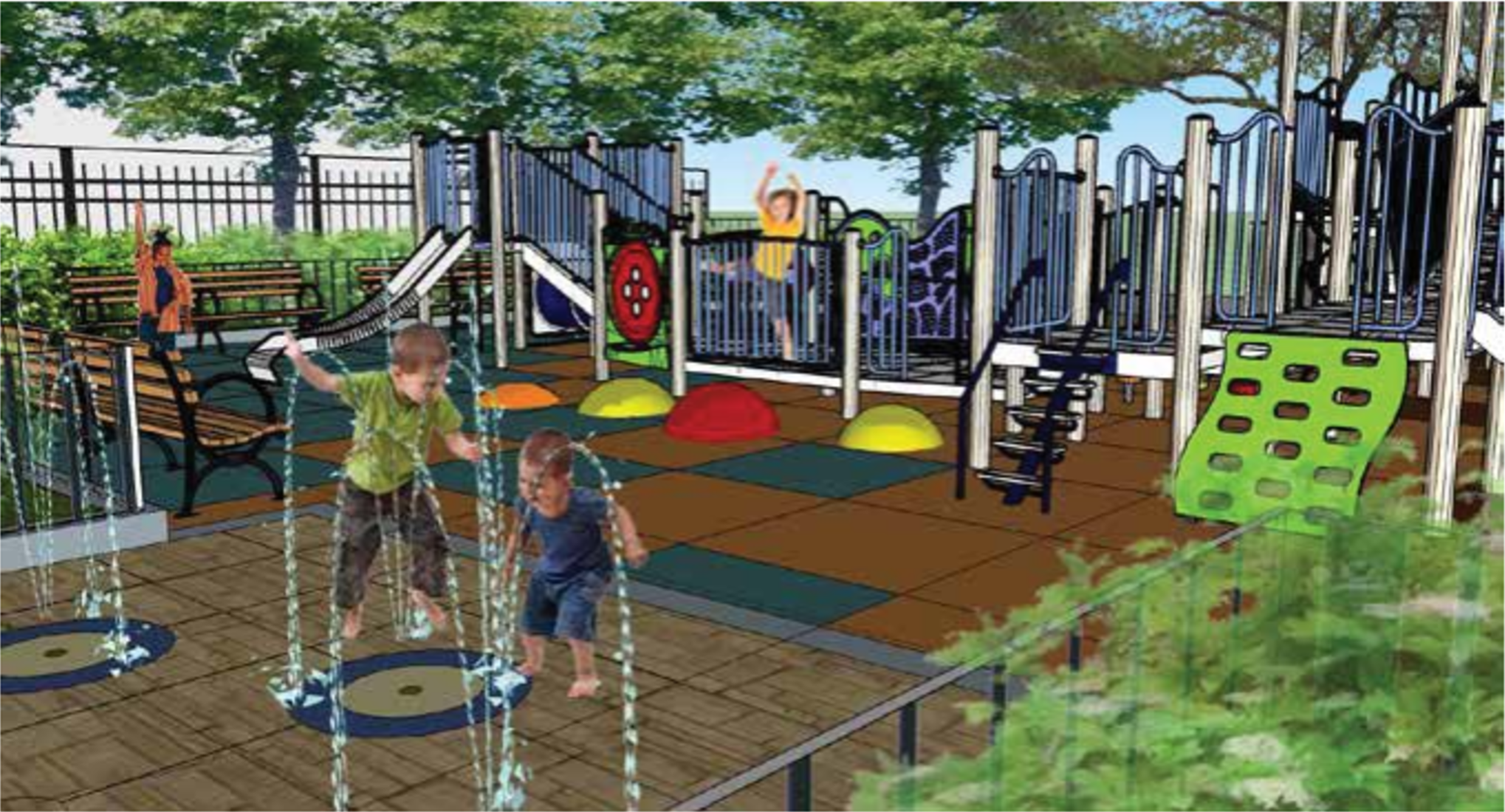 DITMAS PARK – Neighborhood parents are not happy with how long it is taking NYC Parks Department to fix the play equipment at the Cortelyou road Tot Lot.
The small playground aimed at toddlers is located across the PS139 in Ditmas Park, and serves a large and diverse community, which — like most of central Brooklyn — lacks access to open green spaces to enjoy. While there are school playgrounds in the neighborhood, there is no other place within half hour walk that caters to the needs of the little ones.
For a few months now part of the broken play equipment has been fenced off in an attempt to keep children out.
Neighbors are complaining that the fence around the broken area is made of splintered wood, rusty wires and is totally not an appropriate fix in a play area aimed at toddlers.
When we reached out to the Parks Department last week, we were told that the part needed to fix the play equipment has been ordered and will arrive soon, though they could not confirm an exact date.
The playground is slated for complete overhaul – a project that residents have been advocating for for close to a decade.
As of today, the capital projects tracker states it is about 35% complete, with a timeline of at least another 9 months out before area closes for construction.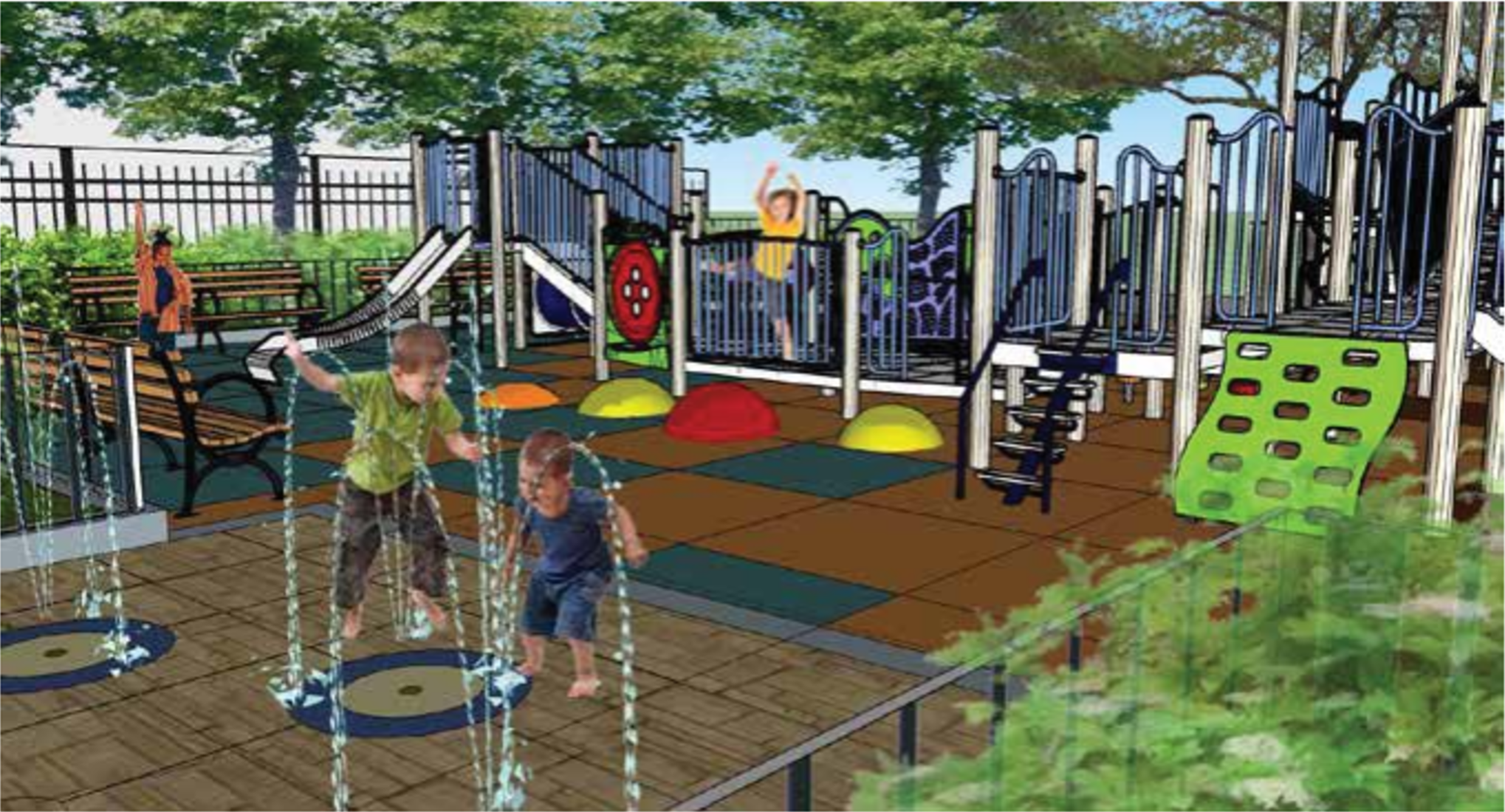 Here are the renderings from the Parks Department that show what the reconstructed playground will look like. New additions include water feature, drinking water fountains, and plantings around the perimeter will be fenced in reducing the already small footprint even more.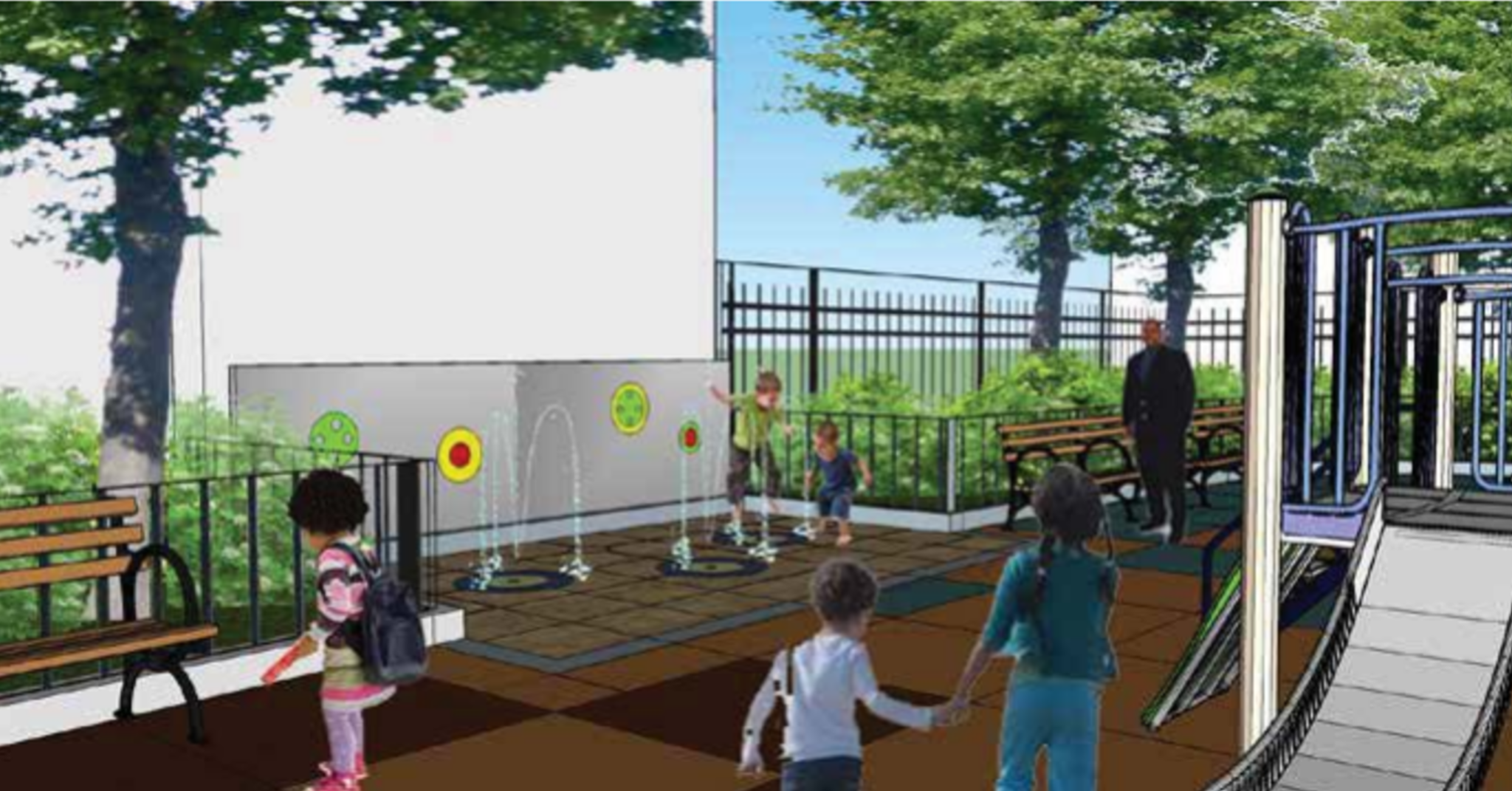 Procurement will take about 9 months, at which point the playground will close for anywhere between a year to 18 months.Money for the reconstruction comes from both the Mayor and our council member. The playground renovation is expected to cost between $500,000 and one million dollars, and needs to address constant drainage issues at the space.