UPDATE: Arrest Made In Brutal 18th Avenue Subway Attack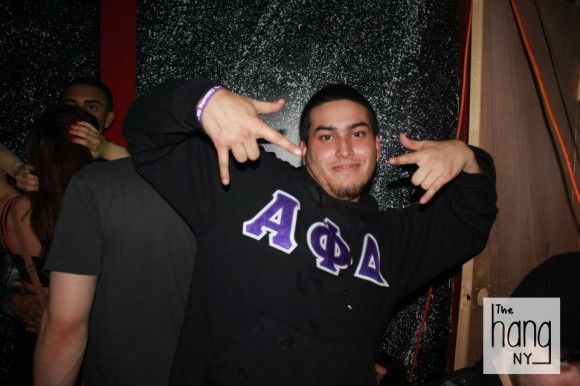 Yesterday, graphic footage of a brutal attack that took place at the 18th Avenue F train station went viral. News sites all over the world covered it and internet sleuths the world over went to work in trying to identify the creep who savagely attacked the 56-year-old Dina Perez. According to a report in the Huffington Post, police arrested 21-year-old Aiden Folan (pictured above) based on a tip left by a commenter on Gawker who linked to Folan's Facebook page.
The person who posted the tip on Gawker, named 'secretsout,' left simple instructions, "link to most likely suspect. take care of business guys." It is likely that 'secretsout' tracked down Folan based on his fraternity hoodie which boldly displayed the Greek letters 'Alpha Phi Delta' on the front and 'Stugotz' on the back. Folan had several photographs of him in the incriminating hoodie plastered over his Facebook page.
Folan's Facebook page lists him as a graduate of St. Francis College with a degree in Broadcast Journalism. Police are charging him with robbery and assault. As for Perez, she was left with facial bruises and a broken arm. Folan had previously been arrested for unlawful possession of marijuana this past January.
It is not entirely clear if police arrested Folan based on the cyber tips.