Unlicensed Truck Driver Fatally Ran Over His Coworker In Marine Park Last Night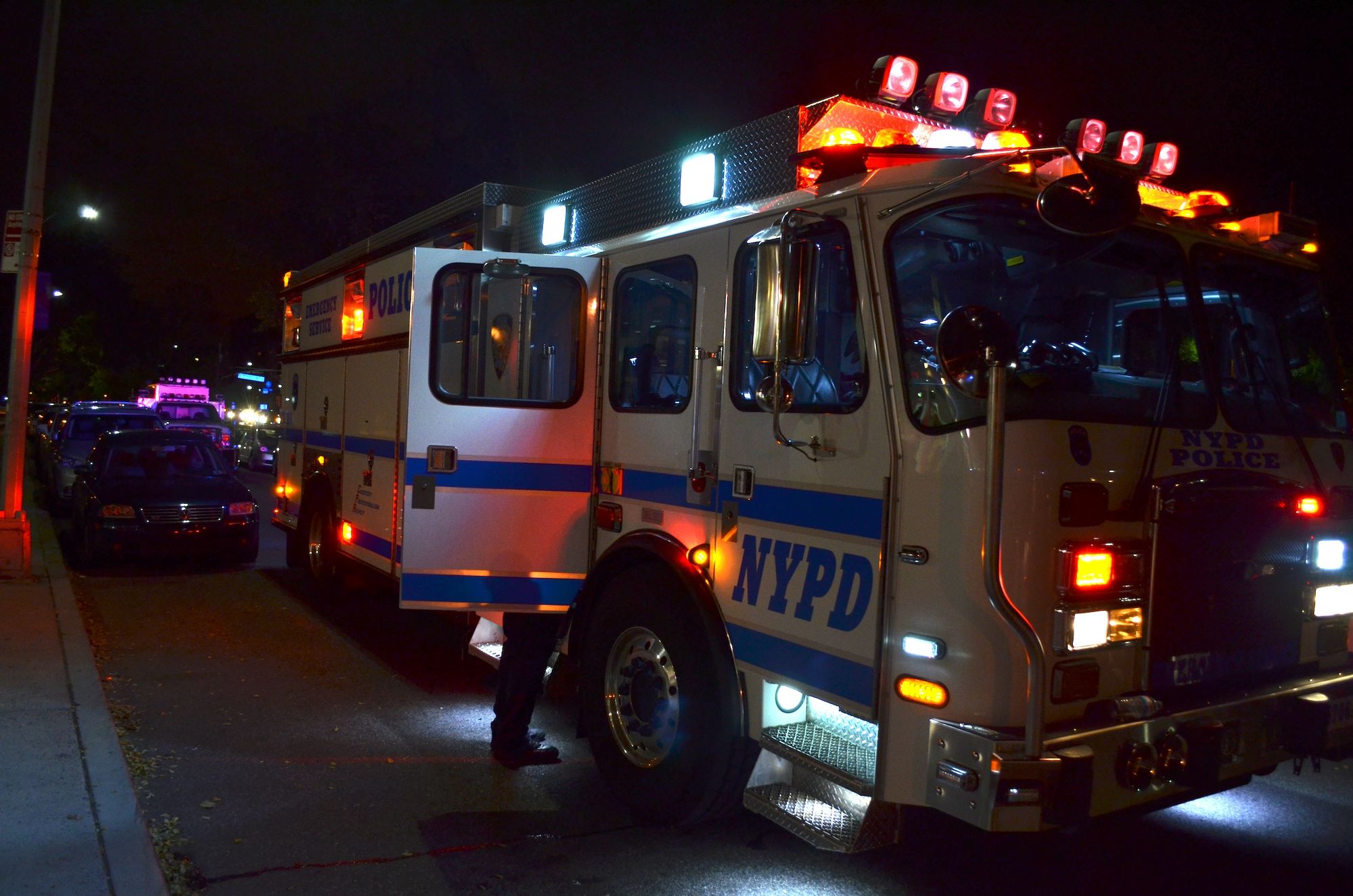 A truck driver who was delivering Christmas trees at Avenue U and Stuart Street in Marine Park accidentally backed the truck onto his partner while he was unloading trees, according to police.
Darren Danks, 56, was arrested at the scene for not having a license. He is from Long Island City. Police responded to the incident at 10:20pm last night, December 19. When they arrived they found the victim lying in the road with trauma to his head and torso.
The victim, 47, whose name won't be released until his family is notified of his death, was taken to NYU Lutheran Hospital where he succumbed to his injuries, according to police.
The truck had pinned the victim to the ground when it rolled over him, police said.
Danks was charged with driving without a license, according to authorities. He is waiting for arraignment now.
The incident took place one block east of Gerritsen Avenue, which has been a serious source of contention in regards to traffic safety and pedestrian deaths.