Two Local Pizzerias Seized By NYS For Tax Dodge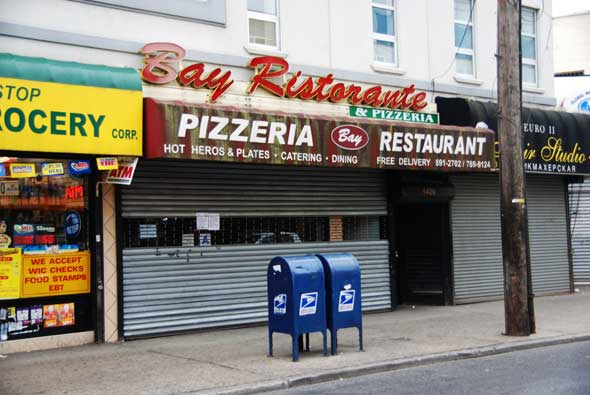 Authorities from the New York State Department of Finance seized Bay Ristorante and Pizzeria at 1420 Sheepshead Bay Road yesterday afternoon, forcibly removing employees and locking the gates. The department posted notices that the property is now owned by the state due to the owners' failure to pay taxes. The large "Do Not Tamper" sticker had been removed when we stopped by this morning, though it's not clear who removed it.
Bay Pizzeria is not alone, either. We've heard reports that Prince of Pizza at 1101 Avenue U, on the corner of Coney Island Avenue, was also seized, but we've so far been unable to confirm that report.
Both pizzerias have served the neighborhood for years, and we're looking forward to seeing this resolved so they can reopen.
UPDATE (1:40 p.m.): With the help of Lisanne Anderson, we've confirmed that Prince of Pizza has been seized. See below for the photo evidence.