Two Found Dead On LIRR Tracks In Borough Park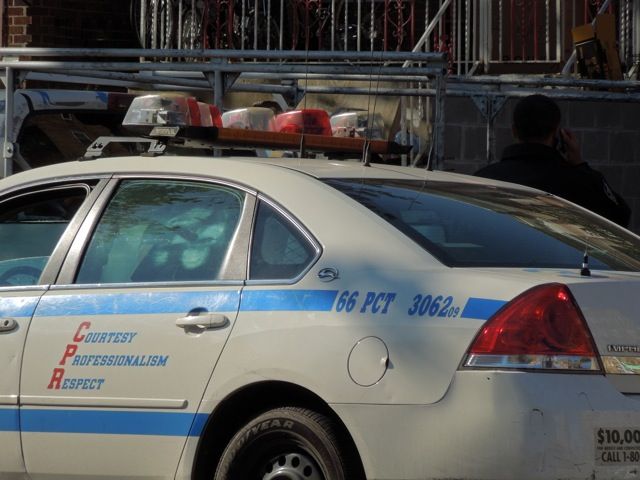 Police are investigating the deaths of two unidentified men found 10 feet apart along on the Long Island Rail Road freight tracks in Borough Park Thursday.
NYPD officers responded to a call at 7:50pm, and found the men unconscious on the trackbed near 67th Street and 15th Avenue, cops said. EMS responded to the scene and pronounced the men dead.
The men were found in a tunnel where many homeless people take shelter, according to The New York Times.
"I see homeless people walking down the tracks and drinking all the time here," resident Nate Gluck, 30, told the outlet. "A lot of people live here."
Footage of the scene shows a freight train stalled near where the bodies were found.
There have been some conflicting reports about the investigation. CBS reports that there was no trauma to the bodies, while sources told ABC News that both men suffered bad head trauma, and that the case is being treated as a homicide. A spokeswoman for the NYPD said she could not confirm those reports.
The Medical Examiner will determined the cause of death and the investigation is ongoing.