Two Car Crashes In Three Days At Albemarle Road Intersections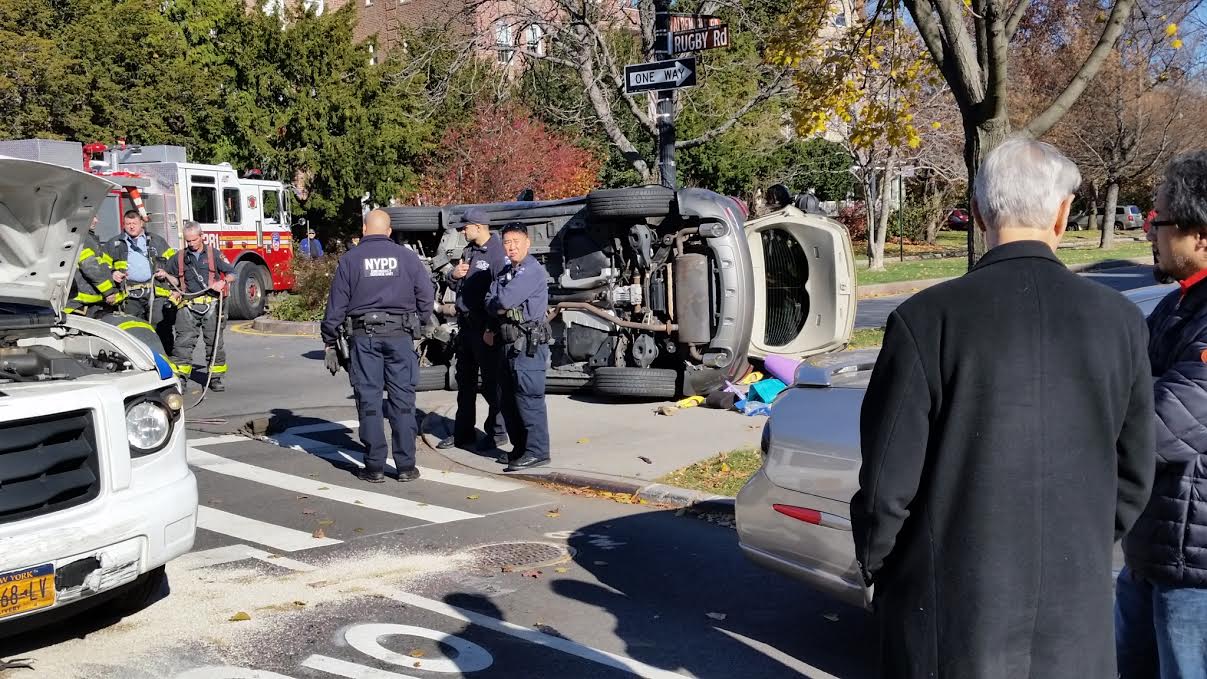 This week, two car crashes only blocks from each other in Prospect Park South left neighbors rattled and calling for a deeper investigation into what could be a dangerous collision trend.
On Sunday, November 27, a major crash between two cars left a gray Nissan Murano flipped on its side, a white SUV smashed, and a "dog favorite" mailbox uprooted on the corner in broad daylight, according to witnesses.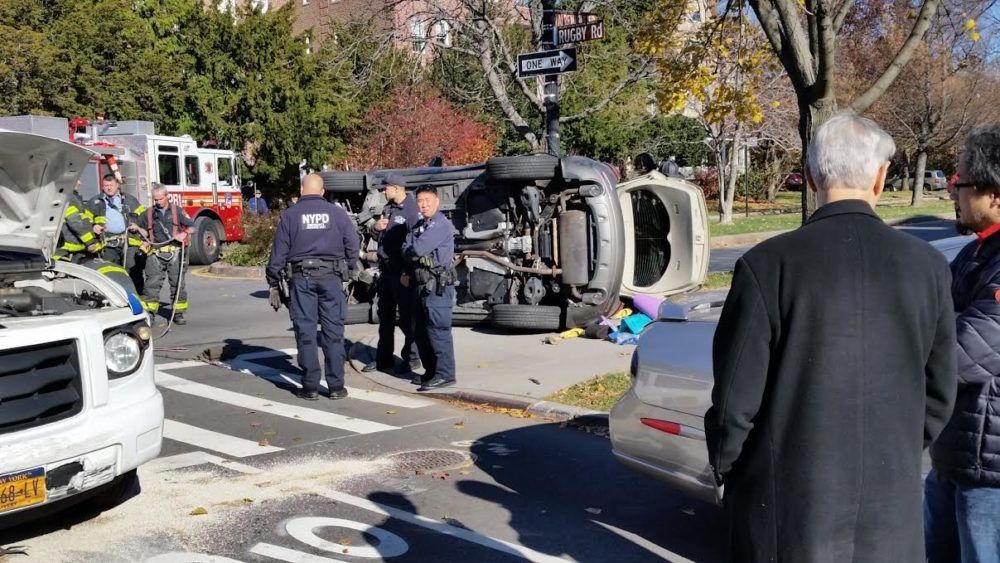 No injuries were reported to police, but a neighbor observed the driver of the overturned car being wheeled away on a stretcher. Commenters reported that there was still shattered glass covering the street and sidewalk on Monday.
We are looking into the details of the crash and will update as soon as reports are released.
The crash drew around 20 police, fire, and emergency vehicles to Rugby Road and Albemarle Road on Sunday, said neighbor Don Cohn, who approached the scene soon after the crash.
"As I regularly walk past that corner and my wife was walking the dog and would have passed that corner. I share all neighbors' dismay," said neighbor Steven Davidson.
"This one happened 100 feet from our front door. The overturned mailbox is a favorite tourist spot for our dogs," said Don Cohn.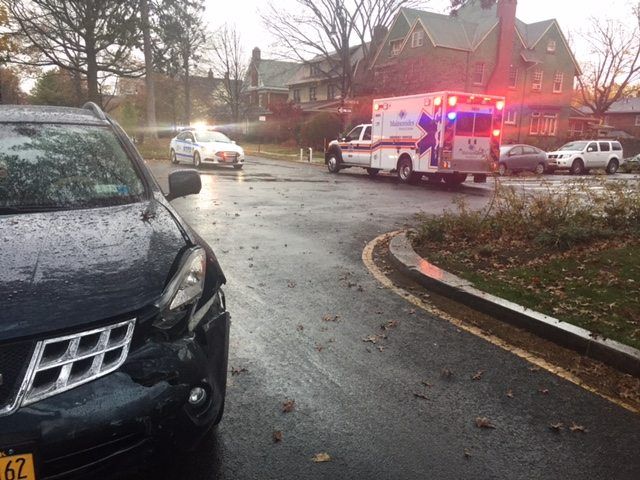 Then, just this morning neighbors observed an ambulance and police car dealing with another car crash just two blocks away at the intersection of Albemarle and Westminster Roads. One Rugby Road resident said:
I was in my car with my two boys waiting in traffic on Albemarle when this happened right in front of me. The car stopped at the sign on Westminster, pulled out and hit the car traveling on Albemarle. Almost identical to the accident on Sunday, which my husband witnessed while returning from a run. It does feel like a regular occurrence at this point.
According to NYPD's traffic data archives, there was one car collision at each intersection — Albemarle and Westminster, and Albemarle and Rugby — this past summer. For the 70th Precinct as a whole, there's been an "alarmingly high rate of vehicle collisions", skyrocketing up almost 300 collisions for the year, said Deputy Inspector James R. Palumbo in September.
Many concerned neighbors contacted DCP saying that the sheer number of crashes on the quiet, residential streets of Prospect Park South is a "scary" and serious concern, and some are poised to take action.
Nathan Thompson, a longtime member of 70th Precinct Community Council, spoke about the need for more stop signs at the Precinct Community Council meeting last month. The lack of stop signs at every corner of Albemarle Road leads drivers to assume that they're pulling into a four-way stop. "Dangerous assumptions," said Cohn.
Other neighbors are also pushing for a systematic approach by requesting a traffic survey at these intersections. Steven Davidson, who is an emergency physician, said he recommends engaging experts to address traffic problems and urges neighbors to simply call attention to the problem by writing requests to the NYC DOT, Community Board 14, and Council Member Mathieu Eugene.
Earlier this month, we learned that the DOT plans to install a traffic signal at a high-incident location nearby at Beverley Road and Westminster Road. Traffic data lists twenty-one collisions at that intersection in nine months this year.
Stay tuned for a deeper dive into the traffic concerns in Prospect Park South, and what the community is doing about it. If you have any tips, experiences, or concerns, email them to us at editor@ditmasparkcorner.com.