Tow Company Accused Of Preying On Vehicles At Local 7-Eleven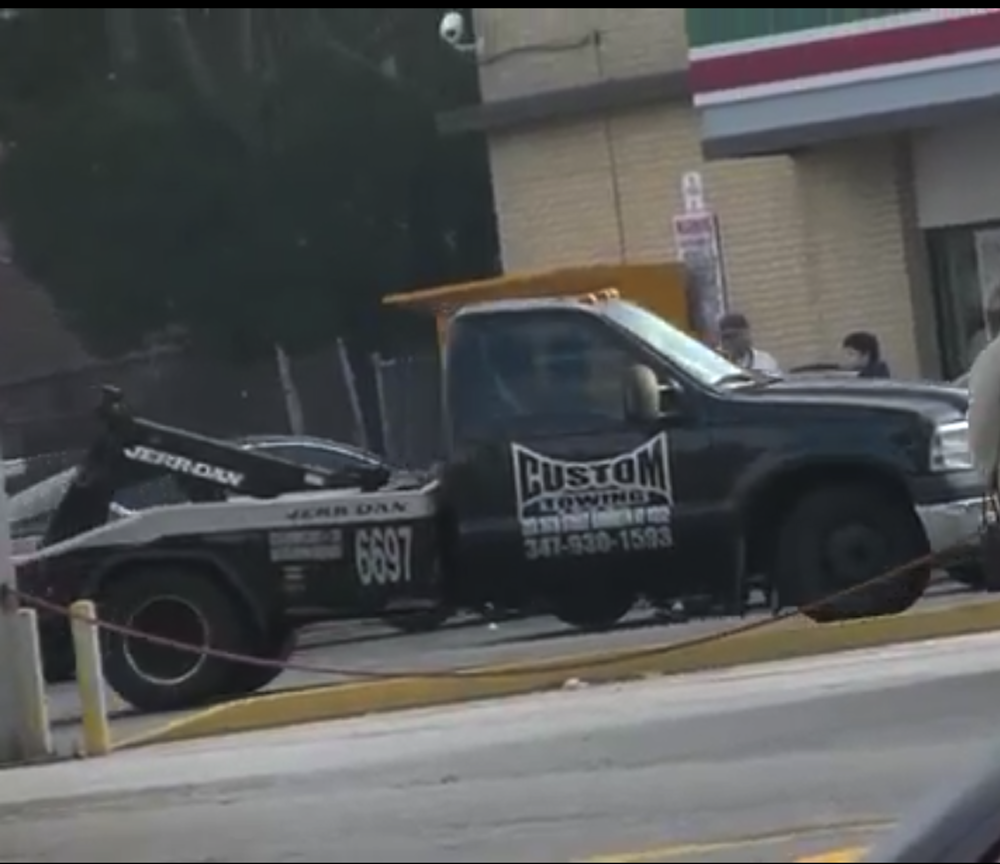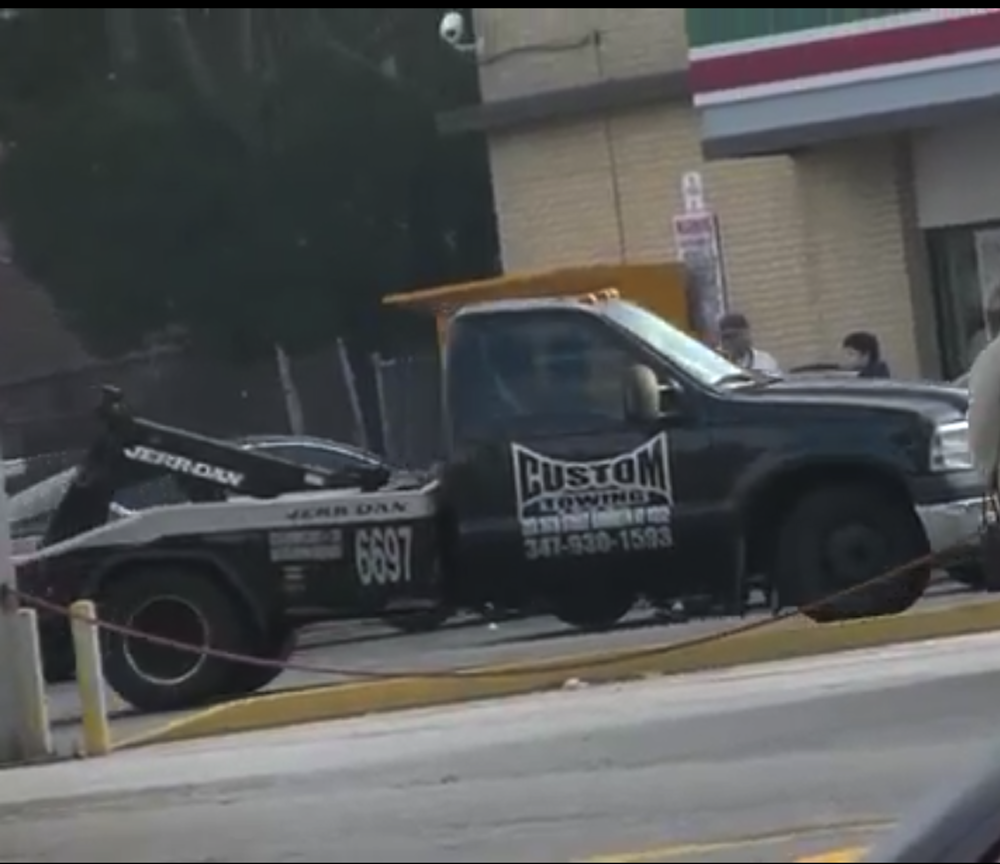 A towing company reportedly targeting a local convenience store may lose its license after being accused of ransoming vehicles at illegal prices.
NBC New York reports Custom Towing — which the station caught pouncing on a minivan in Sheepshead Bay — could have its license revoked if the company cannot dispute the 88 complaints against them for overcharging, demanding cash, not giving receipts and damaging cars.
The reporters camped outside the 7-Eleven on Coney Island Avenue, near the corner of Kathleen Place, and observed the tow company snatch a minivan parked from the lot in less than 66 seconds after the car's owner crossed the street to use a bathroom.
NBC New York reports Custom Towing has been staking out the parking lot for some time — and interviewed several people who said they'd been ripped off by the company.
When the tow truck returned to the 7-Eleven with the minivan after the car's owner, Xing Feng, called the number posted on the parking lot, the truck driver reportedly asked for $217 — and would only take cash — to give back her vehicle.
Although a car can be towed from a private parking lot if the driver leaves the property for more than a minute, NBC points out Custom Towing appears to have broken city regulations. According to the Department of Consumer Affairs, companies can only charge $125 for towing a car, and can't charge extra for returning a vehicle to the driver. A towing company can only charge a $62.50 "drop fee" for unhooking a vehicle in the lot.
A towing company also has to accept at least two major credit cards, and the Department of Consumer Affairs advises drivers to never accept "cash only" requests from tow truck drivers.
NBC reporters were alerted to the activity of the towing company by members of a Facebook group, Stop Illegal Towing, who have been scrutinizing the 7-Eleven parking lot for some time.
Vinny Torre, one of the Facebook group's founders, told NBC: "People are getting double-charged, threatened for cash, and you see people crying for their car. It's not right."
The group's Facebook page is full of videos of the towing company swooping in to snatch cars from the parking lot. One video shows a cars front bumper being torn off while the tow truck rushes out of the parking lot.
The owner of the car told NBC the damage cost him $6,000, and truck driver still demanded $230 for the tow.
NBC reports illegal towing is a widespread problem across the city, with 1,400 complaints filed with the Department of Consumer Affairs last year.
Complaints against tow companies can be filed by calling 311 or online at the Department of Consumer Affairs' website.