Tony Danza Talks His New Play, Growing Up In Brooklyn, And Fresh Mozzarella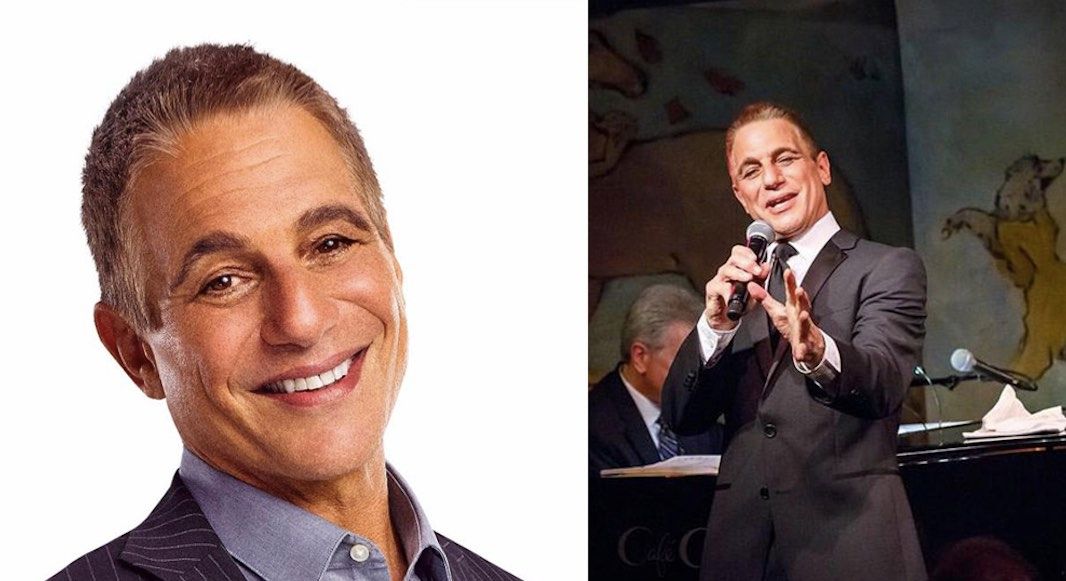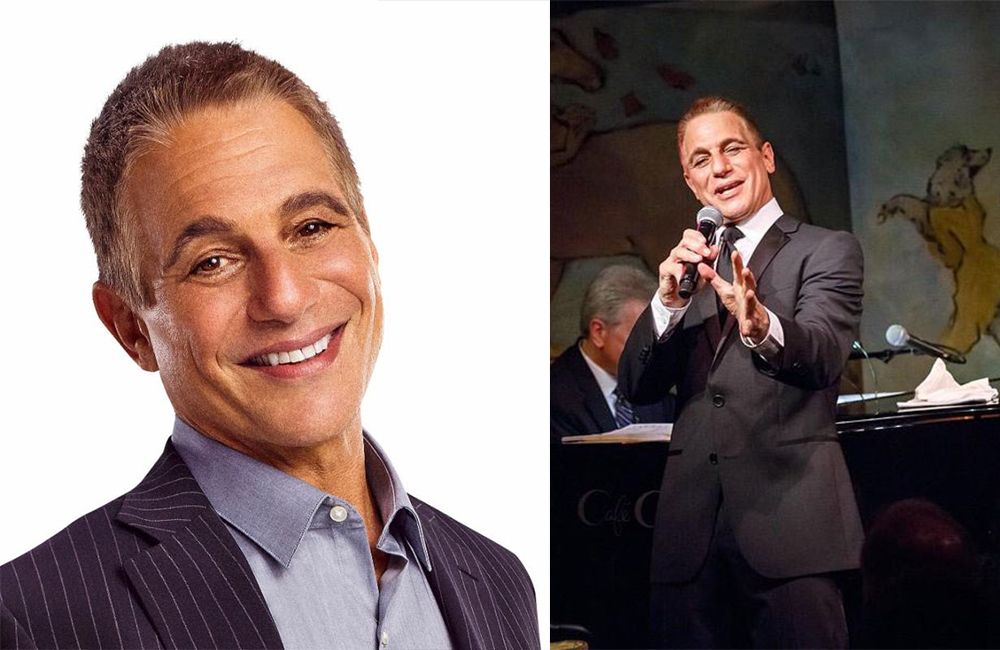 Tony Danza is known for starring on the 1978 – 1983 hit TV show Taxi as well as Who's the Boss? In his life, he's been a professional boxer, tap dancer, and teacher.
He remembers growing up in Brooklyn's East New York neighborhood in the days when "it was a real mix there, where I lived." This is back when the area was largely Irish, Italian, and Jewish.
This month he's returning to his home borough to perform Standards & Stories on Sunday, November 20, at 3 p.m. at the Brooklyn Center for the Performing Arts at Brooklyn College.
The show consists of a selection of Danza's favorite numbers from the Great American Songbook, which he will perform alongside his four-piece band.
We got a chance to chat with Danza about his new show, what he's got in the works, and what he misses most about his youth in Brooklyn.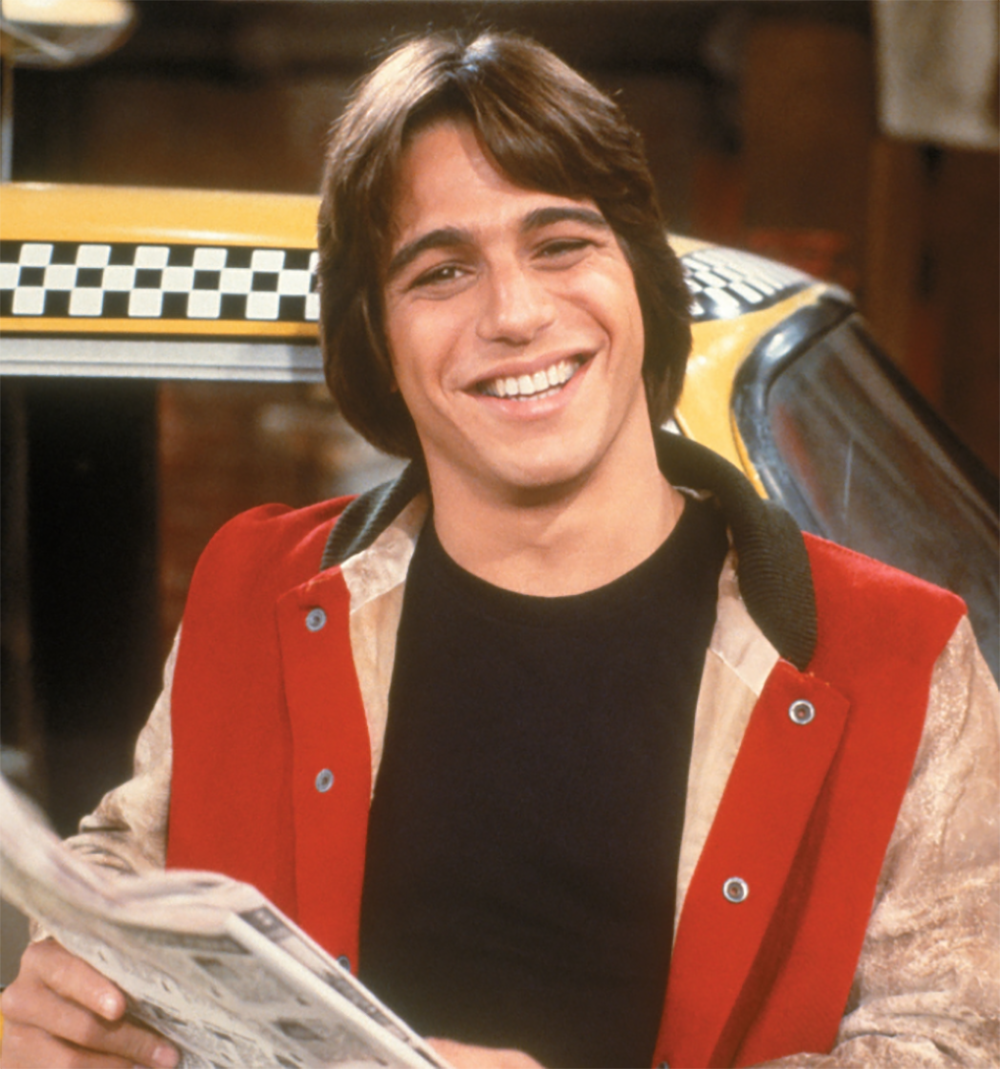 What's your favorite part about performing Standards & Stories?
It really connects with the audience. One of the real gifts and challenges of doing cabaret, especially doing it in a big venue, is that you have to connect, you have to sing the songs and help the story and evoke a certain emotion and it all has to come together. It's one of the best shows I've ever written; it's a lot of fun to play.
Where are you planning on eating while you're in Brooklyn, any favorite borough restaurants?
Peter Lugers.
What about performing in Brooklyn on the 20th are you most excited for?
I love the fact that it's a Sunday at 3 o'clock, when us Italians would be eating. I'm just excited to do a show. I've got a terrific band. I've been doing this a long time, and this particular incarnation of it is more grown up
I wrote a rap about Brooklyn, about people born in Brooklyn, so I may have to do that. It's funny.
Do you still live in New York?
Upper West Side, baby. I have a store in Little Italy, on the corner of Grand and Mulberry called Alleva Dairy. We bought it from the Alleva family. It's been there since 1892. Oldest cheese store in America. We make fresh mozzarella every morning and supply lots of the local restaurants.
What do you think of the new resurgence of Brooklyn?
I don't know. It's two sides to it. On the one hand, if you beautify something, that's good for us all. But the sad effects are it's the disappearing New York. Not only the people that live in the neighborhood that are now forced to deal with the higher rents but also the mom and pop stores. The great businesses we're losing all over the city. That's the downside of gentrification.
How did you feel when Saturday Night Fever came out?
I saw it at the Rockland Center right before I ended up going to Hollywood and I was blown away by it. As you get older and look back at it, I ask, why didn't that bother me?
That music. That music was so great. And then I got to know John afterwards when I was on Taxi cause he was dating Mary Lou.
What do you miss most about Brooklyn?
I miss my youth, I miss the years, I miss the relationships. The other night we had the feast of San Gennaro. We had great weather, great feast. One of my friends from Brooklyn when I was a kid — Kevin Ryan, he lived on Dupont, I lived on Euclid — he showed up at the store and we hung out and that's what I miss.
I miss harmonizing in the el station, cause we were looking for an echo.
There used to be a pool on Fulton called Cypress Pool across the street from the cemetery. It might have cost 50 cents — expensive. I miss the grocery store on the corner that I used to deliver for, and the old man that used to run the place, Sam. I miss Saint Michaels dances under the avenue. I miss playing punchball in the playground. I miss playing king of the mountain.
Oh, jeez, what else do I miss.
I miss the freedom that as a kid you had. As much as there was frightening stuff you never felt not safe. It's such a different world we live in now.
If you moved back today, what Brooklyn neighborhood do you think you'd move to?
I don't know, that's a good question. Maybe East New York.
I fought in Bay Ridge. There used to be a rollerskating rink on 86th and 18th I used.
What's next for you?
I wanna write something else. I wrote this play. I wrote this book. I don't know. I did a pilot this year for NBC that didn't make the schedule. You never know.
What do you think is different about growing up in Brooklyn today?
I think it's so much harder to be a kid nowadays than when I was a kid, and I don't think that's fair.
You had an ability to experience the neighborhood and independence in a way that would feel criminal today. You'd get up in the morning and eat breakfast — my father would leave me a half of an egg sandwich every morning — and you'd get on your bike and not come back. You just had to be back for dinner and don't be late.
The whole neighborhood watched over you. There was a feeling of community that is hard to come by, hard to duplicate.
There were so many kids on my block, I remember the cop on the beat. You could ask him a question whether you were a good kid or a bad kid. I think it was a simpler time, every one was in the same boat. Economically, we didn't have people telling us how poor we were.
What are your best Brooklyn memories?
I have a funny story: I was in Taxi, I was a big star, I was on the cover of Tiger Beat, and my father was living in Brooklyn over a furniture store on Nichols Avenue and he called me and said, 'Why don't you come to Brooklyn?' So I came on a Wednesday night so no one would see me (although I did take the biggest limo I could find) and the next day my friend came over and said let's paint your father's apartment. I said, that's a great idea Joe, but I said, Joe, it's so hard for me. And he said cut the baloney let's get the paint.
We go outside — a beautiful day in Brooklyn. So we're on Fulton Street. There's women breastfeeding babies, kids on the streets — it's Brooklyn. I get outside and I go, Here we go. And nobody acknowledges me. No one even notices me. It gets to the point where I'm trying to make eye contact with people. It's like the Twilight Zone.
So we go to the paint store and nobody says anything. I see these kids, and they're my demographic — they gotta know who I am. So I look at the kid, and the kid looks at me, and he must be the greatest actor of all time because he doesn't recognize me. And I say something I never thought I'd say. I say to the kid hey, don't you know who I am? And he says ya, I know who you are, but your father told us not to bother you. And then the cops had to rescue me from all the fans.
And that's a neighborhood, where you can put the word out: don't bother my son. I love that about Brooklyn.