Time to Rock the Vote, South Slope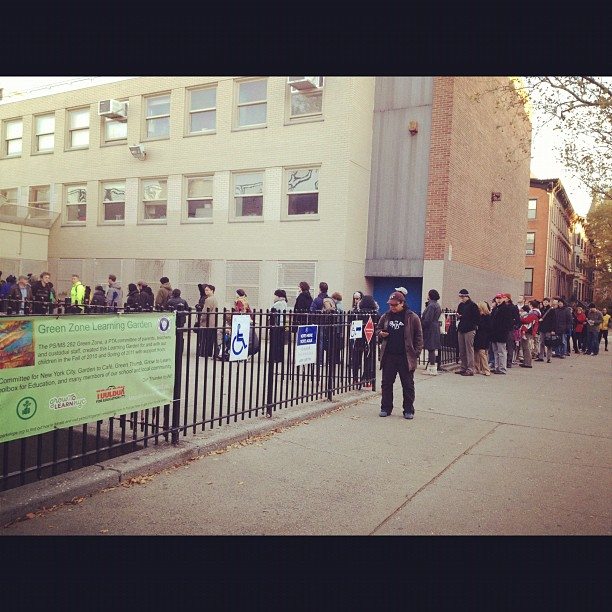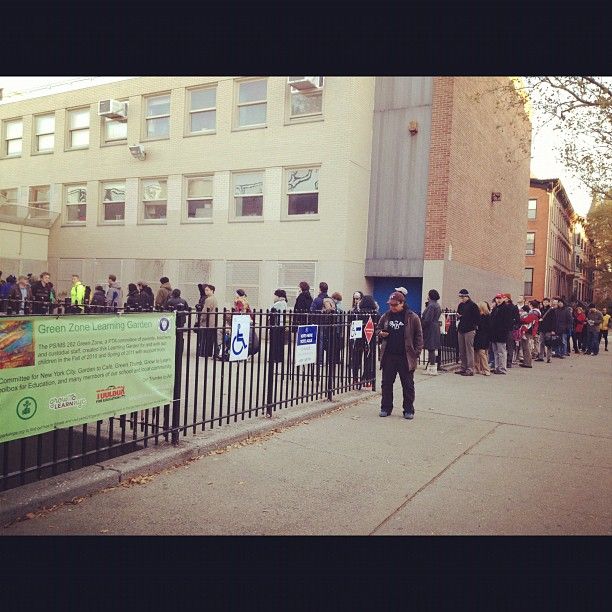 After the longest election season in the history of election seasons, the time has finally come to to chose our political leaders. Polls around the city opened at 6am and lines quickly began forming all over the Slope.
Not sure where to go? Just type your address into the city's polling site locator for details.
Just a reminder that, due to the two local shelters still operating in the neighborhood, anyone assigned to vote at John Jay needs to go to PS 282 (180 6th Avenue) and those originally assigned to the Armory YMCA will now be voting at PS 154 (1625 11th Avenue).
Complaints about a machine? Call 866-868-3692 so the Board of Elections can dispatch someone to address the issue.
You've got until 9pm to rock the vote, so get out there and make your voice heard.
Photo via Mike Rubin