This Weekend's Slope Open House Picks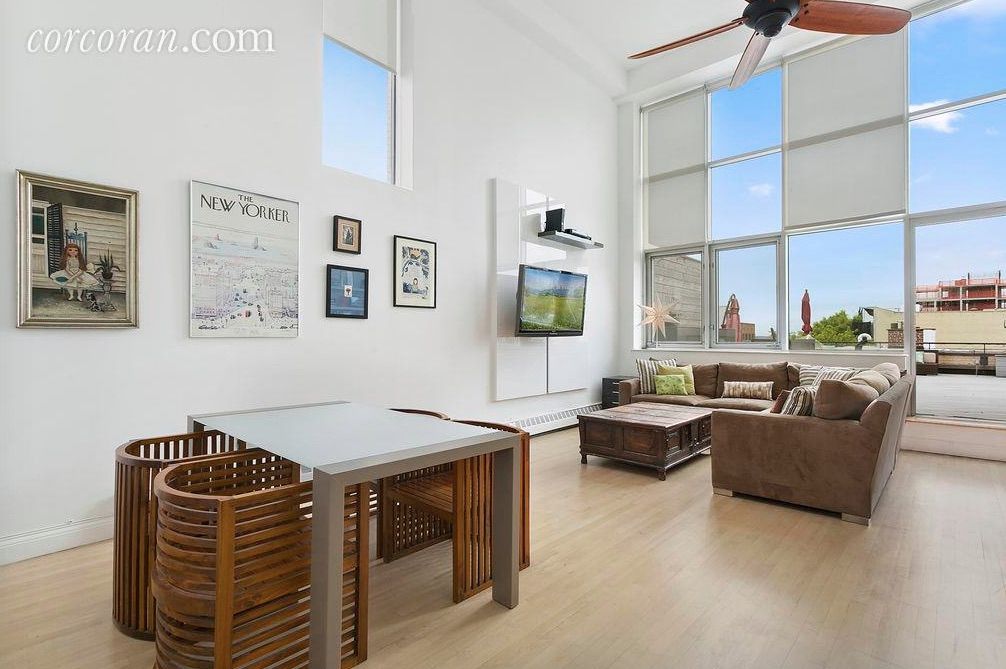 Has your landlord still not fixed the water pressure in your apartment? Do your neighbors stomp upstairs like they are a herd of elephants? Check out these apartments and see if any catch your fancy!
195 15th Street Apt. C-1 (Sponsored)
Open House: Sunday, May 15, 1:00pm-2:30pm
Price: $1,795,000
Size: 3 Bedroom / 2 Bathrooms / Duplex
Details: The ultimate 3BR/2BA condo in Park Slope, featuring 840sf private deck. Loft living on a tree-lined Brooklyn block! Other amenities include elevator and laundry.
Contact: Sam Gogolak at sam.gogolak@corcoran.com or (347) 262-2766
160 Sterling Place #3
Available: June 1
Price: $1,800 monthly rent
Size: Studio/1 Jr. Bedroom / 1 bathroom
Details: This "cozy" apartment is close to Grand Army Plaza and Prospect Park, including the trains and shops.
Contact: Candice, (917) 405-7342
489 7th Avenue #4
Available: Immediately
Price: $3,100 monthly rent
Size: 2 bedrooms / 1 bathroom
Details: This apartment is close to everything you need, "coffee shops, restaurants, shopping, groceries, bodegas, wine stores, video store, pubs and F, G, R, N and D trains."
Contact: Christopher Forbes, (347) 351-9385
392 1st Street #15
Available: Immediately
Price: $1,875 monthly rent, $100 Processing Fee
Size: 1 Bedroom / 1 bathroom
Details: A large newly renovated apartment close to Prospect Park and several trains.
Contact: Songhee DeBarbieri, Contact on site
If you know of a great place available for rent or sale are a broker representing a property you want included, fill out our real estate contact form here. Listings must be received by 6pm on Thursday for inclusion on Friday. For more information, call our Director of Sales and Marketing Dina Rabiner at 646-228-4151.