Things To Do This Weekend, Through January 31: Graffiti Art Workshop, How To Survive During The American Revolution, And Children's Academy Open House
WINE TASTINGS: here's a list of seven weekly options!
Myrtle Avenue's KIDS GUIDE also has great listings.
Submit your event listing to our BROOKLYN-WIDE CALENDAR or by emailing editor@bklyner.com.
ONGOING
Book Sale Donation Collection
When: Tuesday, January 12 through Friday, April 8
Where: Clinton Hill Library at 380 Washington Avenue
What: The Friends of Clinton Hill will be holding their next Book Sale on Saturday, April 16th in conjunction with the ASPCA Adoption Van. Donations of books and CD's in good condition will be accepted during library hours ONLY from Tuesday, January 12th through Friday, April 8th.
How Much: DONATE!
Show and Tell Photos Of Your Clinton Hill Neighborhood
When: By appointment
Where: Clinton Hill Library at 380 Washington Avenue
What: Bring a picture and your written short caption/short story that tells the story of your Clinton Hill neighborhood. It can be a picture of a person or persons, a place, a thing, a picturesque memory. All photographic short stories/captions & pictures will be displayed in the Clinton Hill Library for you and your neighbors to see for the month of September 2015. You can bring in your picture and story into the branch or mail it to 380 Washington Ave, Brooklyn, NY 11238 or email it to cclark@bklynlibrary.org
FRIDAY, JANUARY 29
Movies at the Library
When: Friday, January 29 at 3:30pm
Where: Walt Whitman Library at 93 Saint Edwards Street
What: Free movie screenings for kids ages 6-12 and their families.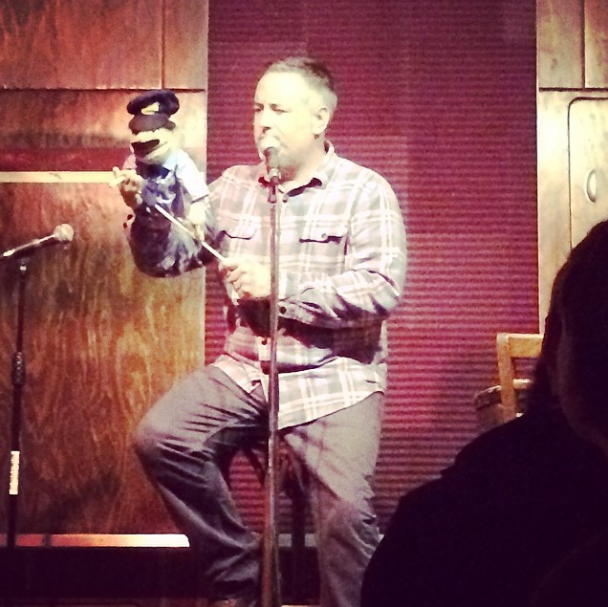 Comedy Show
When: Fridays at 8pm
Where: Five Spot Soul Food at 459 Myrtle Avenue
What: Free comedy show every Friday night.
Karaoke Night
When: Fridays from 8pm-12am
Where: SIP Bar at 14 Putnam Avenue
What: Every Friday night. Hosted by Kings of Karaoke.
How much: FREE
BAMCafe Live: As Lolas
When: Friday, January 29 at 9:30pm
Where: BAM Peter Jay Sharp Building at 30 Lafayette Avenue
What: This all-female five-piece, led by acclaimed Brazilian vocalist and songwriter Fabiana Masili, revives the freewheeling psych-rock of 1970s Tropicália, à la Os Mutantes.
How Much: FREE
SATURDAY, JANUARY 30
Fort Greene Park Greenmarket
When: Every Saturday from 8am-4pm
Where: Washington Park between DeKalb and Willoughby Avenues
What: Weekly farmers market with live music and family-friendly activities.
Shape Up NYC: Essentrics
When: Saturday, January 30 at 10am
Where: Clinton Hill Library at 380 Washington Avenue
What: Join these FREE classes.
Story Time: Gabrielle Balkan presents The 50 States: Explore the U.S.A with 50 Fact-Filled Maps!
When: Saturday, January 23 at 11am
Where: Greenlight Bookstore at 686 Fulton Street
What: Did you know the world's first — and longest — boardwalk can be found just across the river in New Jersey? Or that there's an actual yellow brick road north of NYC in Chittenango, the birthplace of Wizard of Oz author L. Frank Baum? If you like to explore and be amazed, join Brooklyn-based children's book author Gabrielle Balkan at Story Time as she presents her new book The 50 States. Gabrielle will share essential and curious U.S. facts from the book, and then lead kids in a craft activity to create their very own state and plan a road trip to the notable places within! Ages 3 to 8.
How Much: FREE
Children's Academy Open House
When: Saturday, January 30 from 11am-1pm
Where: LIU Brooklyn at DeKalb and Flatbush Avenues
What: Children ages 3 to 12 will find a myriad of activities to fit their interests, including architecture, chess, Chinese, circus arts, hip-hop, karate, origami, theater arts, and swimming, as well as week-long Blackbird Sports Camps in basketball, soccer, and swimming. Attend Open House to speak directly with Children's Academy staff about our six-week summer day camp as well as take a tour of our impressive facilities.
For more information, call 718-488-1364 or visit http://liu.edu/childrensacademy/summer
Survival During The American Revolution
When: Saturday, January 30 from 1-2:30pm
Where: Fort Greene Park Visitor Center
What: Before they could fight for our freedom, harsh winters forced the Continental Army to fight for their lives. Learn about their secrets of survival during this arduous time of battle and strife in American history.
How Much: FREE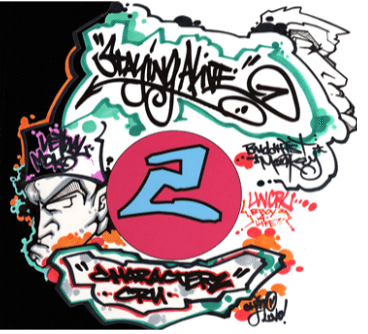 Graffiti Artist Workshop with David Alicea
When: Saturday, January 30 at 1:30pm
Where: Walt Whitman Library at 93 Saint Edwards Street
What: Learn about the history of hip-hop and practice your graffiti art style with artist David Alicea.
BAMCafe Live: Akie Bermiss
When: Saturday, January 30 at 9:30pm
Where: BAM Peter Jay Sharp Building at 30 Lafayette Avenue
What: Brooklyn-bred singer, keyboardist, and composer Akie Bermiss possesses a soulful voice that packs an emotional wallop. A staple of Brooklyn's neo-soul scene, he performs with numerous local outfits, including Aabaraki, the Screaming Headless Torsos, hip-hop violinist Miri Ben-Ari, and rapper Soul Khan, and has opened for George Clinton. With just his raw vocals and sparse keyboard accompaniment, he serves up an irresistible mélange of jazz, funk, and R&B.
SUNDAY, JANUARY 31
Bethel Sports Club's Free Exercise Class
When: Every Sunday from 3-4pm
Where: Bethel SDA Health Ministry at 457 Grand Avenue
What: Weekly exercise class with dumbbells, tension ropes, exercise ball, treadmill and the guidance of a certified fitness instructor.