Things To Do In Southern Brooklyn This Week: R Train's Birthday, Chess Match, Free Movie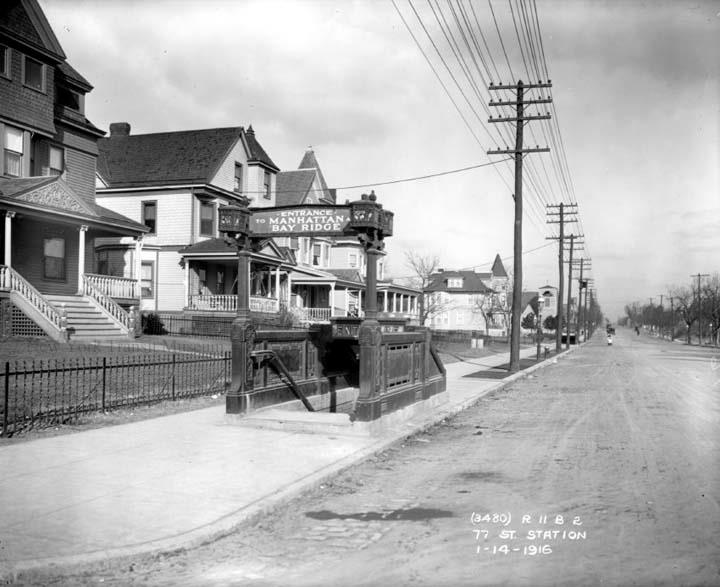 Lots to do in southern Brooklyn this week. Celebrate (or grieve) the R train's 100 birthday at The Owl's Head bar in Bay Ridge. There are also opportunities to jam out with poetry enthusiasts, watch a free movie at the library, play chess, exercise, and more.
Send us your own event listing by posting it for free on our new event calendar, or using our classifieds site, EverythingBK.
Friends Book Sale!
When: Daily, 1 – 6pm
Where: Sheepshead Bay Library, 2636 East 14th Street (Near Avenue Z)
What: Support your local library by purchasing a book. There is a large selection of books from all genres. Proceeds go to support the Sheepshead Bay Library.
How much: Prices are $1 – $3.
More info: 718-368-1815
Learn About Health Insurance Plans
When: Tuesday, January 12, 12 – 7pm
Where: Kings Highway Library, 2115 Ocean Avenue (Near Kings Highway)
What: Learn about qualified health insurance plans from trained and certified navigator.
How much: Free
More info: 718-375-3037
Blood Pressure Screening
When: Tuesday, January 12, 12:30 – 1pm
Where: Kings Bay Library, 3650 Nostrand Avenue (near Avenue W)
What: Have an experienced nurse check your blood pressure.
How much: Free
More info: 718-368-1709
Quilting: Learn and Share Ideas
When: Tuesday, January 12, 2 – 7:30pm
Where: Gerritsen Beach Library, 2808 Gerritsen Avenue
What: Come share tips and advice with other quilters at this event hosted by the Brooklyn Quilter's Guild. Be sure to bring your own materials.
How much: Free
More info: 718-368-1435
Chess Club
When: Tuesday, January 12, 3 – 5pm
Where: Kings Highway Library, 2115 Ocean Avenue (Near Kings Highway)
What: Sharpen your chess skills with other players. Open to all skill levels.
How much: Free
More info: 718-375-3037
Poetry & Percussion
When: Tuesday, January 12, 4 – 5pm
Where: Coney Island Library, 1901 Mermaid Avenue (Near West 19th Street)
What: Play the drums and rap to your own beat at this poetry jam session for teens.
How Much: Free
More info: 718-265-3220
Falun Dafa Exercise
When: Wednesday, January 13, 11am – 12pm
Where: New Utrecht Library, 1743 86th Street (Near Bay 17th Street)
What: Are you looking to relieve stress and find peace of mind? Participate in this meditation exercise.
How much: Free
More info: 718-236-4086
Drunk History: Crappy 100th Birthday, R Train!
When: Wednesday, January 13, 7:30pm
Where: The Owl's Head, 479 74th Street
What: The subway to Bay Ridge opened this week in 1916. Local history buff Henry Stewart will trace the line's history, from pipe dream to bane of the neighborhood.
How much: No cover.
More info: (718) 680-2436
Movies at the Library: Black or White
When: Thursday, January 14, 2:30 – 4:30pm
Where: New Utrecht Library, 1743 86th Street (Near Bay 17th Street)
What: Visit your local library to watch this movie about a girl torn between living with her grandfather (Played by Kevin Cosner) and her grandmother (Played by Octavia Spencer), who is seeking custody of the girl.
How much: Free
More info: 718-236-4086