Things To Do In Southern Brooklyn: Art Exhibits, Magic Shows, Yoga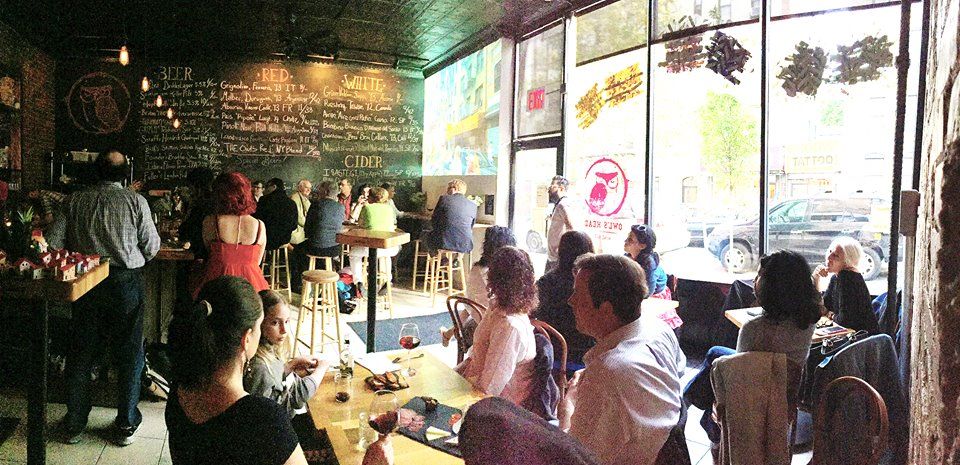 Lots to do in southern Brooklyn this week. Send us your own event listing by posting it for free on our new event calendar, or using our classifieds site, EverythingBK.
"Giving Up The Ghost" Art Exhibit
When: Thursday, January 7, 6pm – Midnight
Where: The Owl's Head, 479 74th Street
What: The popular Bay Ride wine bar will be hosting a pop-up art exhibit and sale coinciding with the exhibit "Re-animator" at Bay Ridge Arts Space on the theme of ghosts and revival.
How much: Prices are $1 – $3.
More info: (718) 680-2436
Free Handyman Service For Poor & Elderly
When: Friday, January 8, 11am – 12pm
Where: Sheepshead Bay Library, 2636 East 14th Street
What: The Metropair project is designed for New York's Seniors or Disabled residents whose income doesn't exceed $25,000.00 per year. Experienced handymen will come to your house or apartment four times a year to do minor repairs and provide safe and secure repairs to your home. This is a great resource for residents who have limited or no funds to make minor home repairs.
How much: Free
More info: 718-368-1815
Magic Matinee In Coney Island
When: Sunday, January 10, 12pm
Where: Coney Island Museum,1208 Surf Avenue
What: Coney Island USA presents an afternoon of fun and wonder for the entire family. "Magic at Coney!" is a magical variety show highlighting a vast array of magicians; featuring illusionists, escape artists, mentalists and close-up magicians from around the world.
How much: $10 for adults, $5 for children under 12
More info: Website.
Sodom by the Sea Salon
When: Every Saturday and Sunday, from November 7 to February 7
Where: Coney Island USA Shooting Gallery/Arts Annex, 1214 Surf Avenue
What: The Coney Island Museum presents a cross section of Coney inspired works – paintings, watercolors, photographs and drawings – done between 2008 and 2015 by over 75 artists, hailing from Australia to the West End of Coney Island, presented on the home turf where their inspiration began.
How much: Free
More info: Website
Positive Aging: Yoga
When: Monday, January 11, 1pm – 2pm
Where: Dyker Library, 8202 13th Avenue
What: Join Marja, our guide to integrating body, mind and spirit in this chair yoga program.
How much: Free
More info: 718-748-6261