The Rise Of Office Buildings In Gowanus? Quirky Zoning Rules Could Be Changing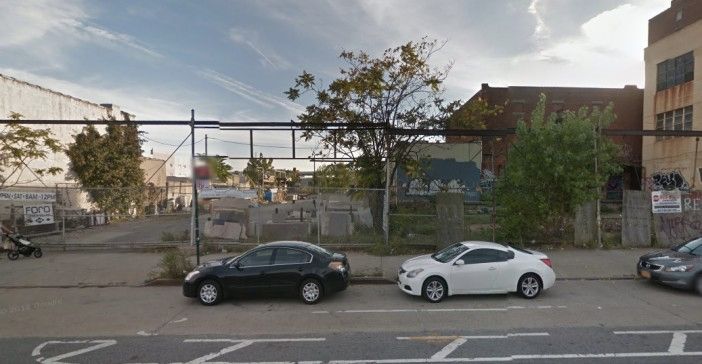 A building that will contain both office and manufacturing space is planned for the banks of our "Lavender Lake," — a somewhat unusual development project for the area.
The 13-story, 68,000 square-foot structure will likely appear on a vacant lot, located at 148 3rd Street (between the Third Avenue Bridge and Bond Street).
The Real Deal reports that a permit application was filed with the Department of Buildings last week by Abra Construction Corporation.
The vacant lot is 34,000 square feet, which is large enough to legally allow an industrial building. Zoning is typically limited to several stories in the Gowanus area, according to YIMBY.
Permits detail that the building will include 16,300 square feet for commercial space and 51,620 square feet of manufacturing space. In addition, there will be a 90-car parking lot.
Karl Fischer — who is actively engaged in several projects in Brooklyn — is the listed architect for the development.
According to YIMBY, "Zoning rules generally don't allow office development in industrial zones, but the mayor and the Department of City Planning want to change the outdated policies that govern manufacturing areas. The initiative quietly rolled out by DCP earlier this month would allow developers to trade light manufacturing space for extra office space."
About a month ago, plans were also filed for four-story office building. It will be located at 84 14th Street (between 2nd and 3rd Avenues). The permit is held by Eli Pavel of Ellipses Design, a firm located in South Williamsburg.
Similar to 148 3rd Street, this project is located in an open parking lot, which is 8,000 square feet. YIMBY notes the building will include 16,073 square feet of commercial space, and the three top floors will function as office space.
If the zoning rules do change to allow office development in industrial zones, YIMBY raises the point that, "a kind of special district that could be mapped across the five boroughs [and]  it would make office development in the outer boroughs much easier."
If the zoning changes come to pass, office space in the Gowanus could create another argument by Mayor de Blasio's for his 2.5 billion proposal for the Brooklyn-Queens Connector streetcar, which would lead right through the Gowanus neighborhood.