The New 5th Street Speed Bumps Are Here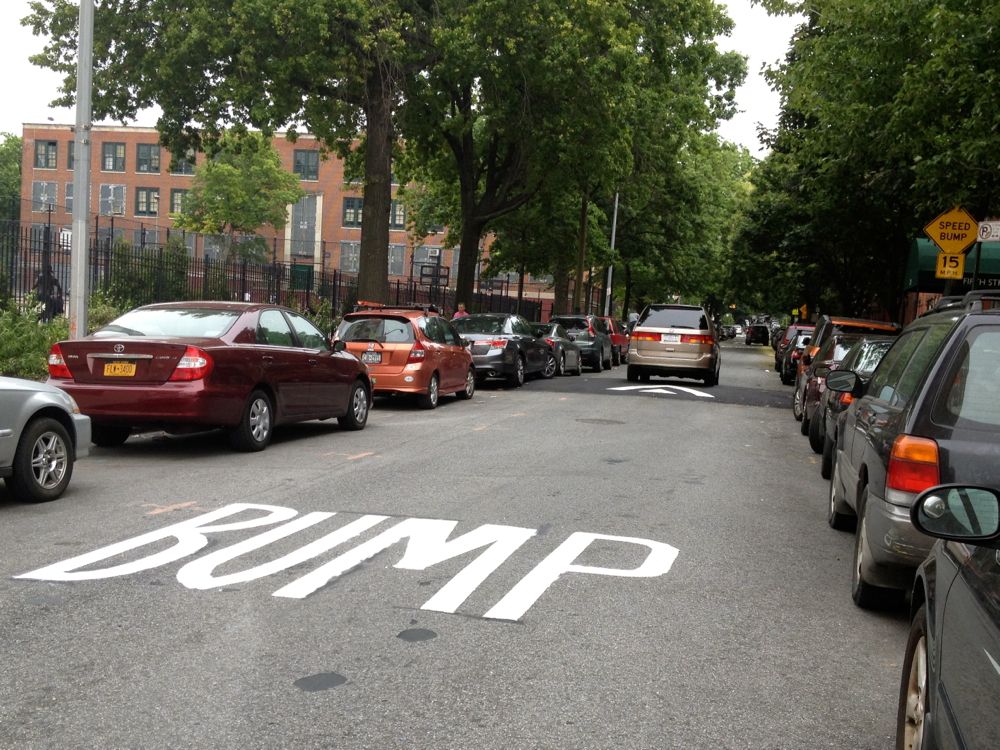 Two new speed bumps have been installed on 5th Street between 4th and 5th Avenues as part of the changes coming to 4th Ave to improve safety along the busy corridor. These were requested by the principal of MS 51, the adjacent school, according to DNAInfo.
Work on 4th Avenue changes, which include cutting traffic from three lanes to two south of Carroll Street and six left-turn bans, was scheduled to get underway yesterday, but we didn't spot anything happening just yet. If you notice work beginning, let us know.